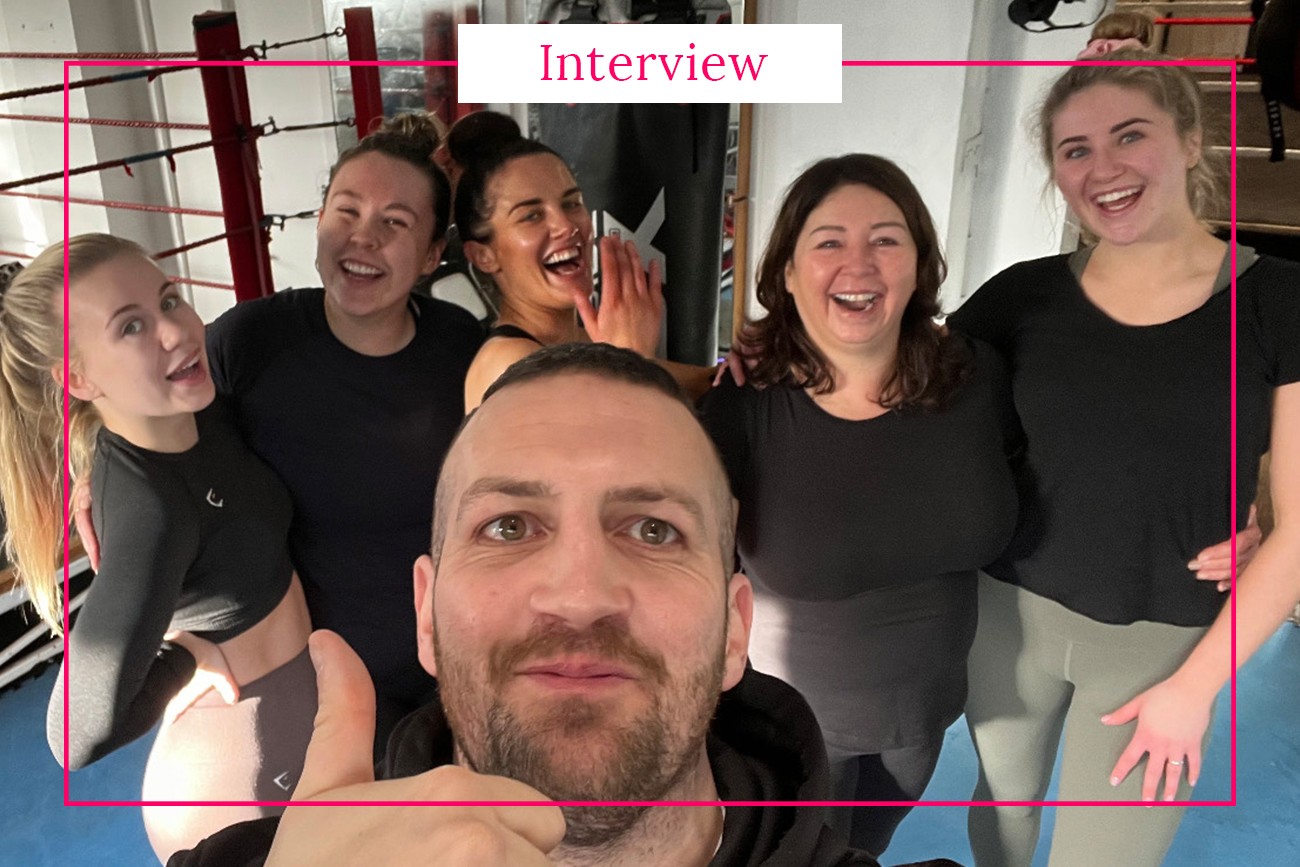 Jimmy is a Guernsey local and a self employed boxing personal trainer owning JackalBoxfit. In his spare time he loves to go to CrossFit, yoga, and the gym. He is an obsessive Manchester United fan!
We asked Jimmy a few questions about boxing and his life in Guernsey.
Jimmy, Can you please tell us about your business and the services you provide?
My business is all about making people feel great about themselves both mentally and physically. I coach boxing sessions to people to make them feel confident and empowered. Would you like a session?
What motivated you to start JackalBoxfit?
I always wanted to start my own business and create a niche product that would benefit the health and well-being of people. I never had the confidence to make that step of starting a new business. However, when I found myself unemployed I had no other choice but to make it happen. I have not looked back 😃
Why should people start practising boxing in your opinion? What are the main benefits?
As well as making a massive impact on your physical health, the mental benefits are phenomenal. Excellent form of stress relief and stimulates endorphin production. Build self-confidence. Gain mental strength and combat a range of health issues, including depression and anxiety.
What are great complementary sports to boxing?
Football is brilliant as the technical skills are very familiar and transferable.
Can practising just boxing get you in shape? How many times per week does one need to practise in order to see significant results?
Yes it can! Great cardiovascular workout. You can have just one session to make you feel great as boxing is good for the brain. To be competitive and box as an amateur boxing athlete, you should live the lifestyle and train everyday.
I imagine you are boxing almost every day. Do you follow any special diet that supports your performance?
I am more involved with coaching these days as my fighting career is now behind me. Eat clean, train hard and trust the process.
What would be the most important piece of advice you would give to somebody starting their own business in the Channel Islands?
Just do it!!! Don't ever be in the position of regret and look back and wished you could of done it… Fear of failure? If it fails? So what? No big deal! You learn from your experiences.
What does your typical working day look like?
Early to rise, wake up and advertise.
What are the top three places or activities you would recommend to a first-time visitor of the island?
Check out Castle Cornet and involve yourself with a bit of history. Have a walk through St. Peter Port town and grab a coffee at Taylors (best coffee on the island). In the summer time, get yourself a trip to Herm Island.
What's your favourite place to eat out in Guernsey?
I can't upset the woman in charge of me, so I will have to say home on a Sunday. Her roast dinner is dope! (Les Douvres Hotel provides an awesome steak and the staff are brill).
If you would like to have a boxing session with Jimmy, head to his website JackalBoxfit to make a booking.