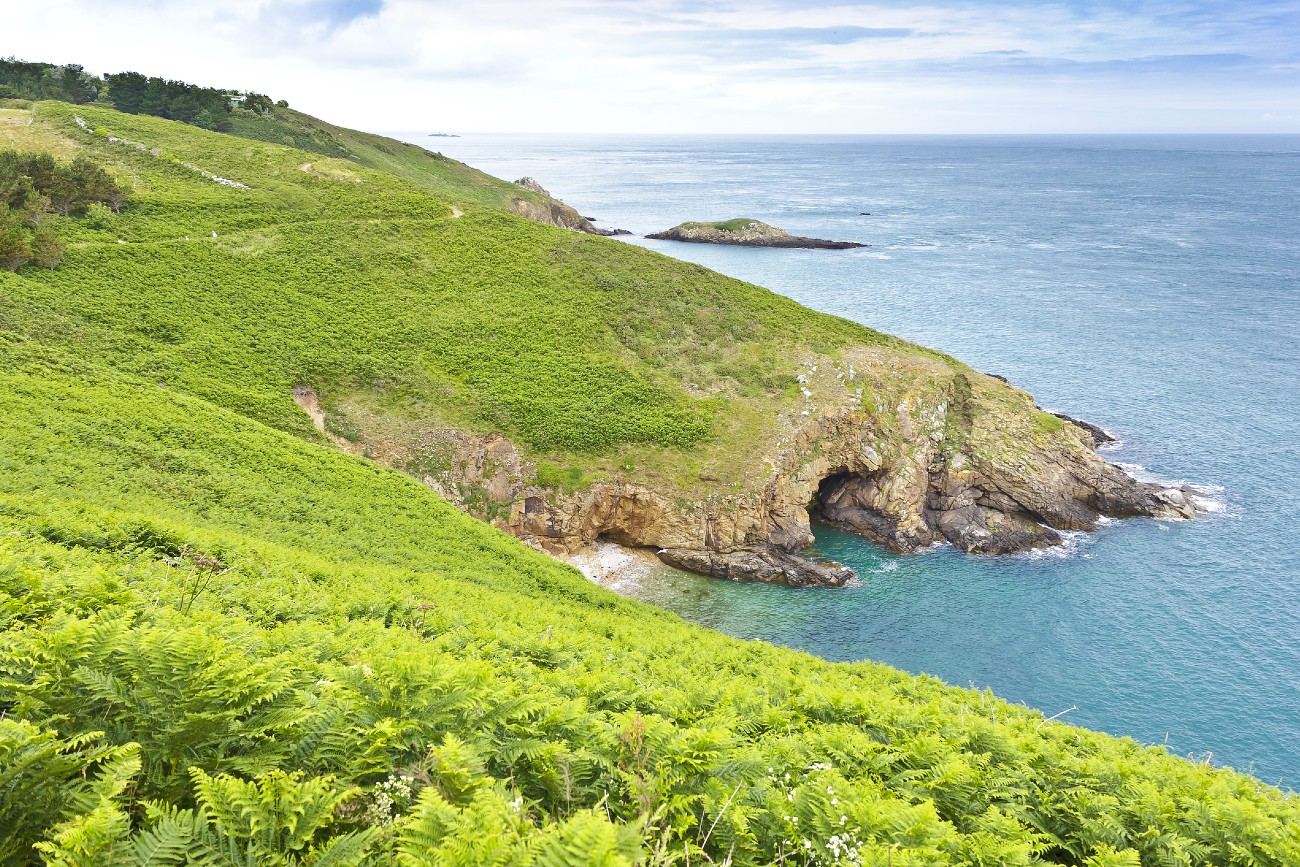 Cue the swoons and gawking after you experience the charms of this island. The beautiful island of Herm is only a 20-minute ferry ride from the island of Guernsey, and I can't quite express how happy we were once we decided to visit. This charming isle gives a feeling unlike any other.
As soon as you step off the ferry and onto the roads and costal paths of this majestic place you won't be able to shake the feeling. It just exudes a storybook, mystical wonder I am struggling to put into words. So, I guess you will just have to make the journey to experience it for yourself.
You might be thinking, it isn't worth the trek to visiting one of the smaller islands. The obvious option would seem to be just to stick to the main island – where everything is. I am here to convince you otherwise. Because trust me, there are so many pros to visiting the smaller of these glorious Isles.
The main point is that Herm being the small slice of paradise it is, means it is that much easier to explore the WHOLE of the island in just a few hours.
Which is exactly what we did. You can have a look at the trails that will take you around the island and pick which one you want to explore.
The main things to consider is what part of the island you would want to see more of:
Are you keen on a scenery of lovely, sandy beaches with secluded coves and flat bays?
Or, perhaps you fancy enjoying the rugged cliffs with their majestic rocky exterior?
What we decided on was the whole of the island perimeter which took us a little over two hours to complete.
Taking into account several stops along the way to make sure we were taking it all in. Even after our long walk around the island we still had time to kill before we needed to catch the ferry back to Guernsey.
Don't worry about using up all your day because nothing is better after a long walk than a picnic and a nice big lunch before wandering back to the ferry.
Do you fancy some adventure? Then don't miss the following article: Kayaking in Guernsey and Herm