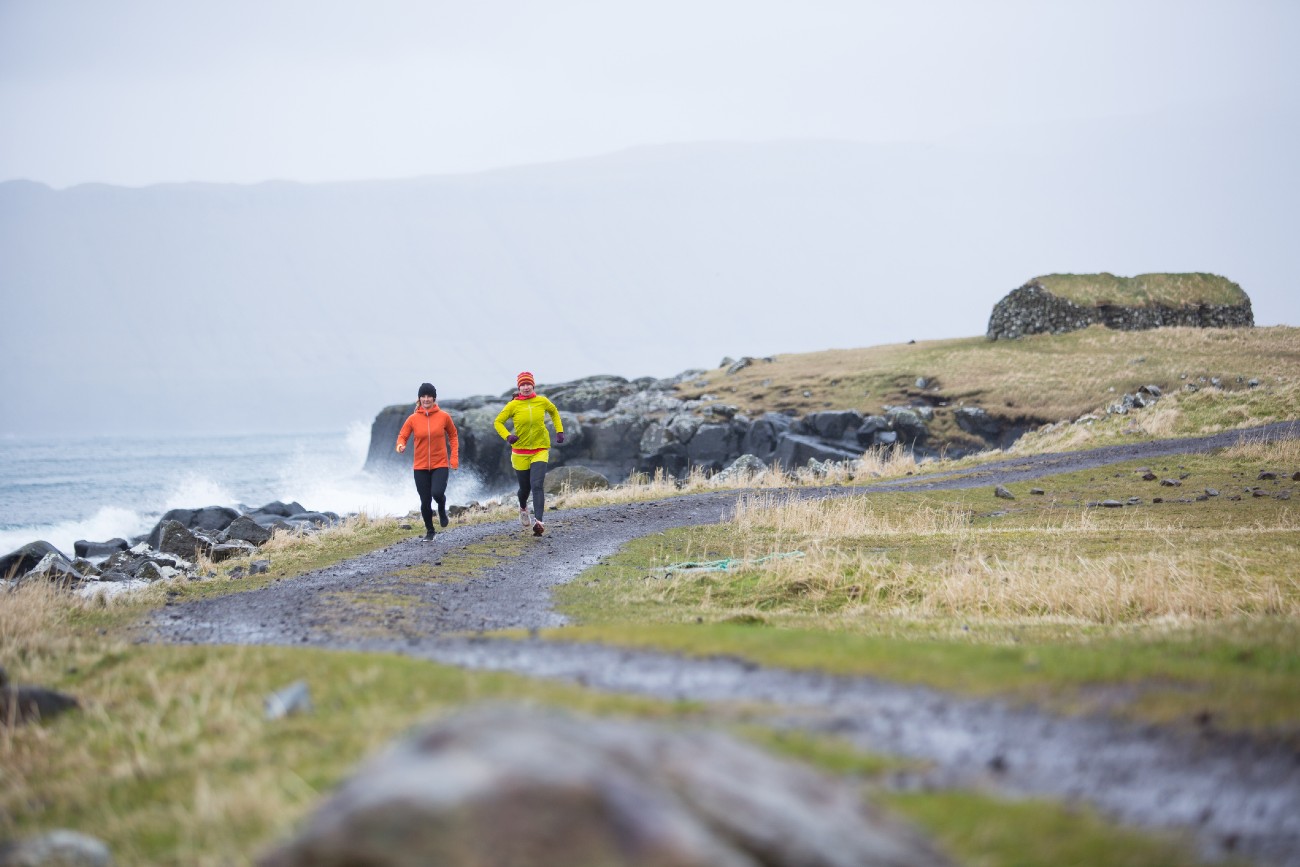 When the days are the shortest, and their temperature is at its coolest, staying active on the Channel Islands during the winter may not be the first thing on your mind. However, it is so vital to maintain your health and wellbeing, even when it feels most challenging.
Getting outside for a run is the perfect way to be active and explore the islands by foot in winter. The weather can be unpredictable, and while frost and snow are rare during winter on the islands, you will likely experience spells of rain and wind.
You can keep active outside and run under these conditions comfortably as long as you plan ahead.
I put together few things to keep in mind and ways to stay motivated when running outside through the Channel Islands in winter:
Plan your route in advance
Whether hitting the pavement or the beach, the Channel Islands offer various options for runners with trails that are open all year round. Depending on where you live on the islands, it is advisable to opt for trail running over running by the side of the road.
In particular, Jersey has many windy and narrow streets; traffic can be heavy here too, making it not the safest choice for road running. However, there is a pedestrian and cyclist path near the lido pool at Havre des Pas, which will take you along the west coast all the way to St. Aubin on the other side of the stunning bay.
If you want to run on a flat beach, either on pavement or on the sand, St. Helier to St. Aubin is an excellent route to take, as well as St. Ouen's bay.
Queens Valley to the East and Val De Mare to the West are two reservoirs with paths surrounding them that are excellent for running. Queens Valley offers various up and downhill slopes at just under two miles, while Val De Mare is just under three, but a bit steeper and rockier.
If you are more of a road or pavement runner, there are country roads at the inner part of the Island known as the Green Lane system. If you run here, you will have the right of way over vehicles, along with horses and cyclists.
Stay properly fueled & dressed
Running is an intense cardiovascular exercise that puts a strain on the body and will push you to maintain a healthy overall wellbeing. Whether you are a short or long-distance runner, the right nutrition is critical if you want to have enough energy to push through.
You will find out for yourself what works best for your body over time, but as a good rule of thumb, you should fuel yourself with a high amount of carbohydrates before each run. You will want to eat a high-carbohydrate and moderate-protein meal about 3 hours beforehand and a high-carb snack no less than 30 minutes before a run for longer distances. Sports drinks and energy gels, along with water, will also benefit you if you plan to run for more than an hour.
Running in the cold is no easy task even if it feels refreshing at first, and apart from improper nutrition, you won't want your clothing to hold you back either. Cold weather runners in the Channel Islands are advised to dress as if it is ten to twenty degrees warmer than it truly is outside. This will help you prevent overheating and having too many extra layers, which you won't exactly have a place to carry or leave behind when you are out on trails. Don't worry, though, because no matter what speed you run at, you are sure to warm up very quickly!
Sign up for a marathon
If there is one way to stay motivated to run this winter, it is training for a marathon. Round the Rock is one of Jersey's most noteworthy events, and it is a 48-mile (77 km) Ultra Marathon that takes place around the Island of Jersey in the Channel Islands in August every year. Obviously, an entire 48 miles is not for everyone, which is why Round the Rock offers a solo race, relay race, and half-marathon option as well. No matter which you decide to do, this route that hugs the coast of Jersey is sure to provide some of the most beautiful scenery and rarest wildlife you have ever seen.
The Round the Rock race starts in St. Helier and goes along the coastal road until it reaches its first checkpoint that overlooks the gorgeous Normandy coastline.
The cliff paths that begin at Rozel lead to granite cliffs on the North Coast before approaching the golden sands of St. Ouen's Bay. The last stretch of this Ultra Marathon goes along the South Coast through St. Brelaides and St. Aubins before reaching the finish line.
If you want to try your hand (or rather, legs) at cliff path running, this race is the ultimate challenge for you, but note that this race is certainly not for the faint of heart. Many island runners return to this race every year for its stunning views at a 5,000-foot ascent, making running a great way to align to island life and meet other fellow runners and outdoor enthusiasts.
Gone are the days of waiting until the spring to train for a summer race; with a full 48 miles ahead of you, having this particular summer race to prepare for is sure to keep you motivated through this winter on the Channel Islands.
So the only question that remains is, which scenic route will head to first?
If you would like to add another sport activity to your training program, don't forget to check: Winter Cycling On The Channel Islands