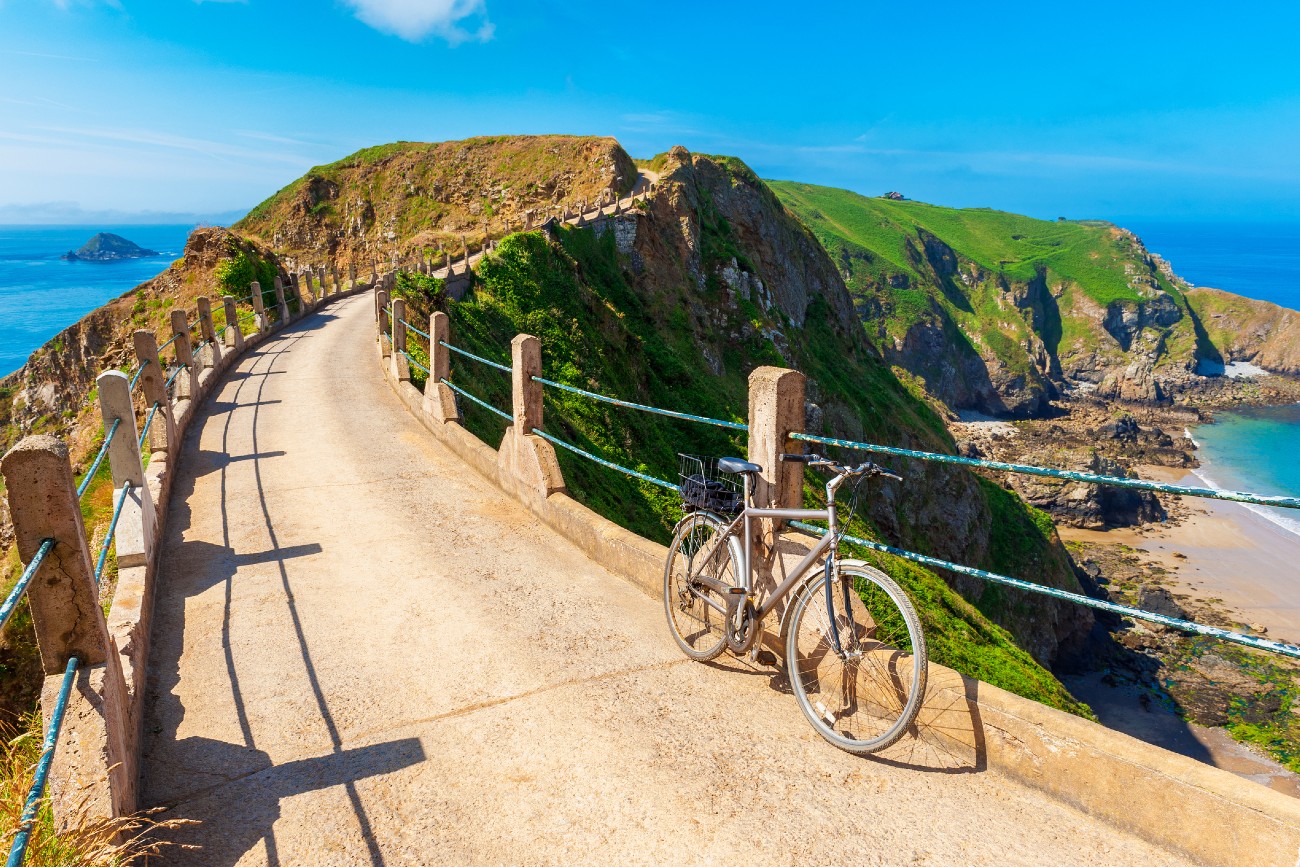 When living on the Channel Islands, it can feel like a challenge to stay active during the winter months. Rest assured, you can still enjoy most of your favorite outdoor activities even when the island's temperature is at its lowest. Whether you regularly cycle for work and convenience or enjoy it as a hobby other times throughout the year, you shouldn't let the onset of winter hold you back.
No matter what level rider you are, the Channel Islands are a cyclist's paradise; still, the idea of cycling in the winter can seem intimidating as you try to keep your legs turning in the crisp winter air and stay visible during the year's shortest days. Yet, a little bit of extra preparation is all you need to get moving.
Here are a few tips and things to consider when cycling on the island in winter.
Wear the right clothing
When it comes to cycling or any kind of cold weather physical activity for that matter, the temptation will always be there to bundle up in fleece or warm cotton material, but these materials are the ones that will make you sweat the most once you get moving. Once your sweat gets trapped in your clothing, you will end up feeling colder than when you started. As long as you dress properly in the right layers, you will be good to go. The only thing is that having the right winter gear can be pricey. That said, it should also last you a long time, especially if you only wear certain pieces during one season of each year, so it is worth the upfront investment.
When it comes to the bottom layer, a pair of bib tights will provide some insulation as well as wind resistance for warmth. If it is wet outside, the proper pair will offer some water resistance as well. Having the right top layer is critical as well for winter riding, so if you do not have one already, look for a well-insulated one with wind proofing. This feature is not necessarily because the Channel Island weather is always windy, although you may experience some winter wind spells; it is mainly because cyclists tend to move at quicker speeds than other outdoor enthusiasts, such as runners or hikers, so a windproof jacket or even a light wind shell will help provide a nice barrier from the wind.
Ensure you have a decent pair of thermal cycling gloves as well because you want to make sure you always feel in control and do not have stiff fingers whenever you need to put on the brakes.
Fuel yourself properly
Wherever you are headed on the islands this winter, make sure you eat enough first. If you are headed out for a longer ride, certain snacks like granola bars can get tough when exposed to the cold, which is a very limiting factor in terms of healthy on-the-go snacks. Snacks like energy gels and chews are good to have with you, but if you do decide to bring a bar, try to keep it somewhere warm.
Make sure you stay hydrated as well; it will not be the same feeling you get losing sweat in the summer, and you may hardly even notice, but your body loses water no matter the weather, so don't forget to bring a full water bottle just because it's not balmy outside.
Use lights
Whether cycling in the day or at night, it is so critical to have bike lights. The days are shorter in the winter, and you never know when the day will turn particularly gloomy on you or if you will get caught outside longer than you had planned. Buying some very bright rechargeable LEDs for your bike will help keep you visible at all times to others on the road.
Use mudguards
The Channel Islands region will sometimes bring rain spells during the winter, and with cycling, it is super likely that muddy water will splash up from your tyres and end up on your backside, water bottle, and even your face. Use mudguards to help prevent this and keep your bottom dry!
Maintain your bike
Whenever I return from riding and especially before I venture out, I always look for wear on my rims and brakes, which can worsen in wet weather and I recommend you do the same. Double-check all moving parts of your bicycle, including your cables, gears, and chain, and wash off any grime. While out winter cycling on the islands, you do not want to end up stranded in the cold while out enjoying yourself or trying to get somewhere, so keep your chain oiled and regularly give your bike a checkup, especially in the winter.
Fuel yourself properly
While the temperatures do not tend to drop too drastically in the Channel Islands over the winter, relative to other parts of the world, the bottom line is you always want to be comfortable and safe while cycling. Check the weather forecast before you go, bring a charged cell phone with you, and go enjoy all the scenic routes that the islands have to offer!
If you are interested in other sport activities on the Channel Islands, don't forget to check out: How To Warm Up With Yoga During Winter On The Channel Islands