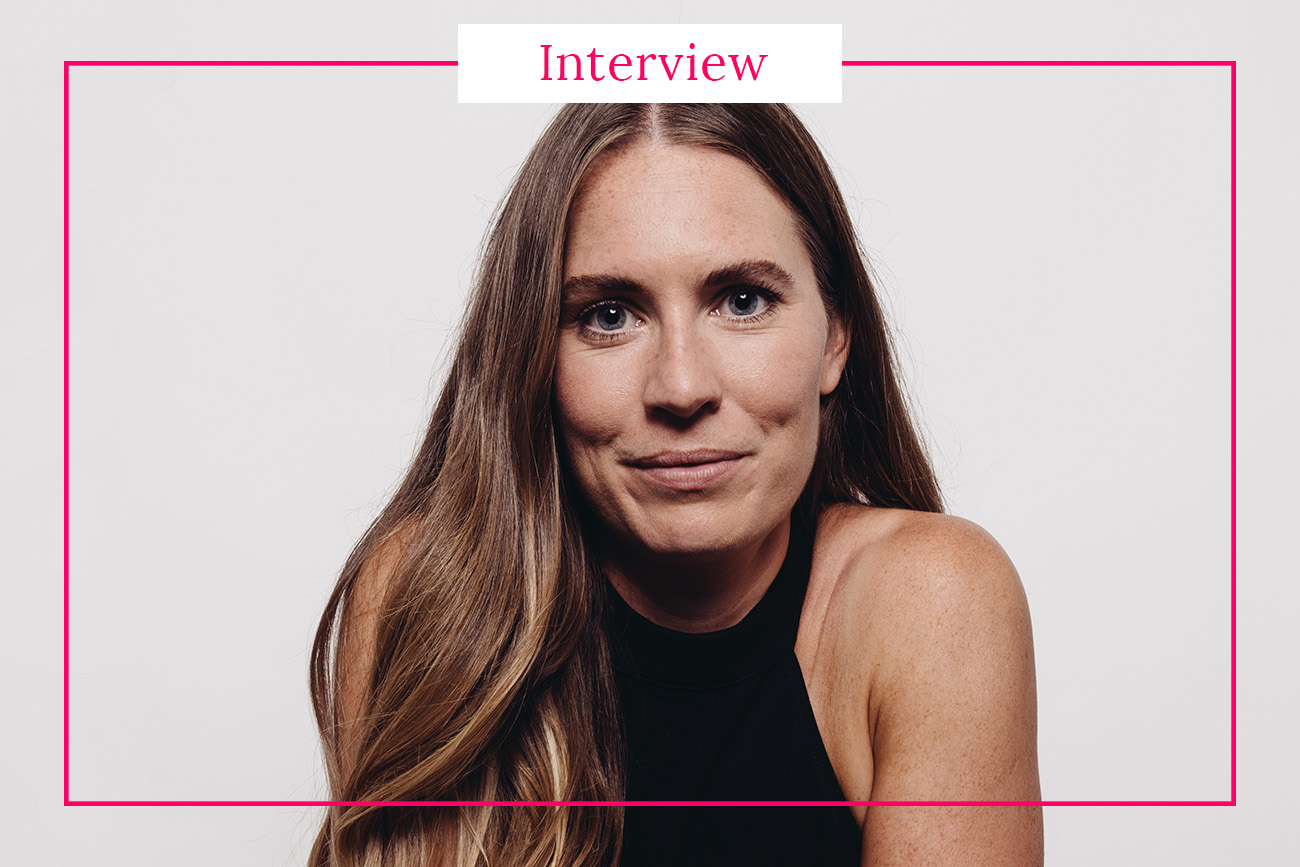 In this interview we asked Becky Sheeran a few questions about the island of Jersey. Becky is originally from Nottingham. She started out her career at the BBC as a TV news presenter and reporter, and was fascinated by the way in which media was changing. People no longer went home to tune into media, they wanted everything on their phones as soon as it was happening. So she got into blogging and turned that into a full-time career for 8 years. Then she founded an agency that helps bloggers and brands work together.
Becky, why did you choose to move to Jersey?
I've been coming to Jersey since I was a little girl as we used to sail there. After a few years of running my blogging business I wanted a break from social media so I went to Jersey to sail again. I saw a gap in the market there for social media companies. Jersey was doing a big push to locate digital businesses to the island to help increase the skills and opportunities on the island, so I relocated.
How would you describe your integration into the local community?
As a company, we employ a number of locals and are helping to create employment in the digital sector in Jersey. We also teach students on the island, helping them to learn about our industry. We have promoted a number of small local businesses on the island using our social media channels and experience, which has hopefully helped attract more people to visit this amazing island.
What are the biggest challenges related to living in the Channel Islands?
Covid was hard because travel was so restricted. A lot of us living here have our friends and family on the mainland and it wasn't easy to get back. If it's bad weather, getting back on the ferry can be tricky, but as problems go, we have it very easy living on a beautiful island!
How would you describe the islands to somebody who has never been?
The Channel Islands are magical. It's like you could be anywhere in the world. We have so many beautiful beaches and cliff walks. We are surrounded by the most amazing wildlife like dolphins. It's like a small village, you always know someone wherever you go, and it's so safe. I love the ocean and there is so much to do on the water like paddle boarding and surfing! The food is incredible too, we are so spoilt with seafood.
What makes the Channel Islands special to you?
I think how beautiful it is, and how small it is. I still find new places to explore each weekend.
What was your first impression of the Channel Islands when you visited for the first time?
I remember going to St Brelades Bay when I was a child, the sea and beach was amazing. When I arrived recently to relocate, I was so surprised at how much there was on the island like digital, finance and other industries. I think some people think it's just cows and potatoes in Jersey but there is so much more!
Can you please tell us about your business and the services you provide?
Spud Agency (formally Sheeran Perry) helps bloggers find brands that they love and work with them. We essentially work in online advertising, but in a way that is real, with real people's opinions and adverts that aren't scripted. We also help brands to understand all about blogging and how to get their products seen by thousands, if not millions of people online through content creators who genuinely love their products. Bloggers also talk about charities and organisations that need help, and it's lovely to see incentives getting so much traction online from people who care about them.
What piece of advice would you give to someone considering starting a business in the Channel lslands?
First of all you have to make sure you are going into an industry that Jersey needs. You can't just move to Jersey and set up a business, you have to apply for a license and have to be doing something that the local economy really needs. It's not just about money, you also have to show that your business will contribute to the local community which I think is really important.
Jersey is a great place for entrepreneurs, so in terms of advice, I would say look at other companies that have done well on islands. There are a lot of things we can't get here, so it gives business owners the potential to set up something new with no competition from the mainland.
What does your typical day look like?
We have a lot of meetings online with brands, understanding about what they are doing and ways that we can help them. We are also making sure we are up to date with what's happening online – there aren't many jobs where your role is to make sure you're watching YouTube videos and scrolling through Facebook! You have to love social media, and you also have to work hours that aren't always Monday-Friday 9-5. We spend a lot of time helping people to create videos and photos, and so a lot of what we do is very creative which I love.
What is a local dish you can't live without?
Jersey ice cream, it's so creamy!
What's your favourite place on the Channel Islands?
Corbiere Lighthouse, to watch the most beautiful sunsets.
Imagine a first time visitor to the Channel Islands asks you for recommendation of what to do. What places or activities would you recommend?
Take a rib boat trip out to see the dolphins, walk out to Corbiere lighthouse at low tide, watch the sunset on the West Cost with a drink at one of the beach bars, take a walk up on the North Coast and explore Plemont Beach caves. Oh, and don't forget to try the local crab sandwiches at Mad Marys Cafe or the Hungry Man!
If you would like to learn more about Becky's business, check out the website of Spud Agency.