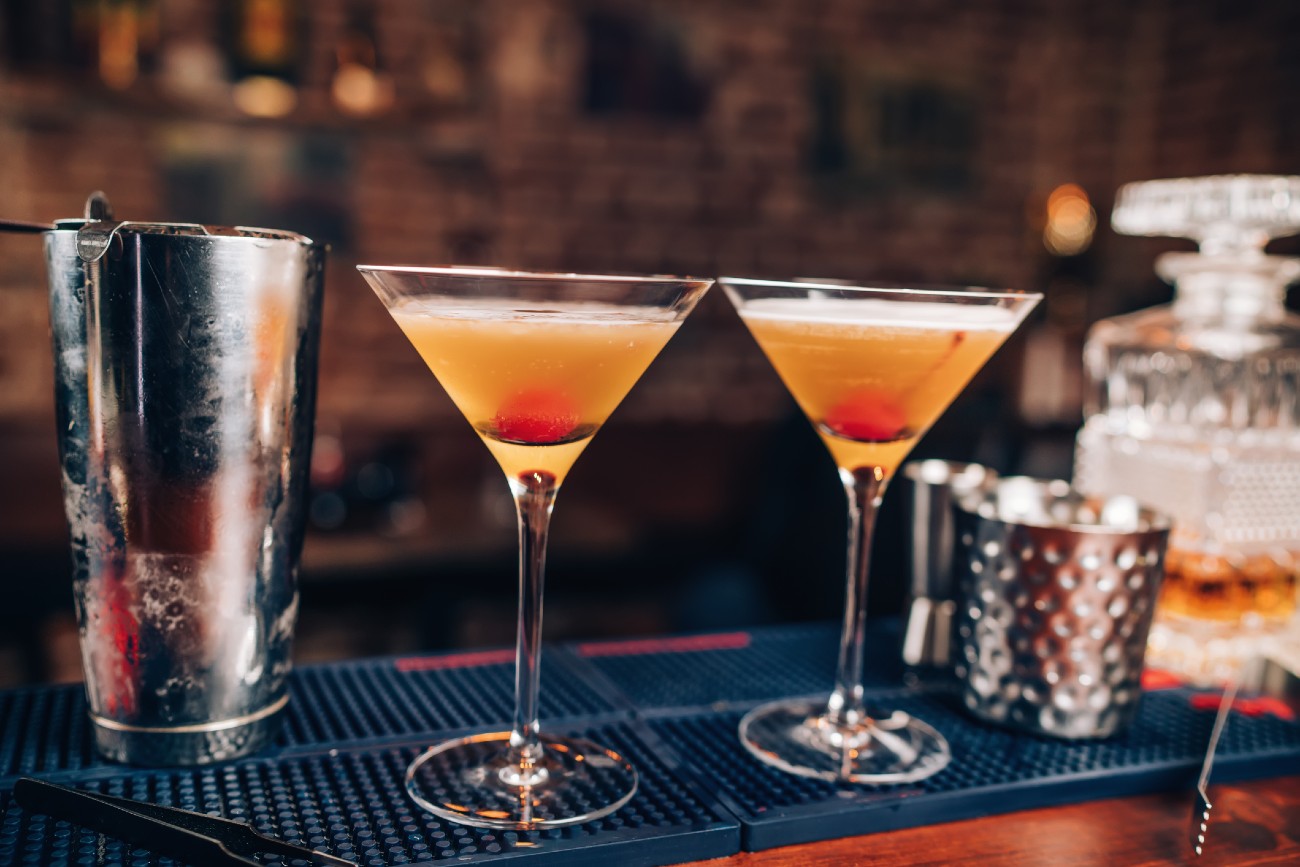 It was Friday evening, and I could feel myself more and more keen for a gin and tonic, getting dressed up and sitting out and having one or two drinks in town.
Luckily, I wasn't the only one that fancied a bit of a night out. So, me and my friends rushed back to the cottage and began to meticulously plan our next move. As we all got ready, we popped open a bottle of prosecco we had snatched up earlier in the week at the corner shop and enjoyed a glass to set us in motion for the night to come.
Considering that Guernsey is a relatively small island, I wasn't expecting there to be a massive night life scene here when I first moved here. After a bit a digging, I came to discover how wrong I was. It might not hold its own when you compare it with the night life in London, Paris or Dubai – obviously – but don't be too quick to dismiss it either.
Where to find the perfect cocktails in Guernsey?
The charm of this island is felt just as much in its bustling pubs and lovely restaurant bars. After I managed to narrow our search down to, what I deemed, our top three I set out the choices before the rest of the group. After a few back-and-forth comments and observations, we decided that why chose just one?
Although we didn't quite have the energy for a pub crawl, we decided that stopping off at two in one night wouldn't be the craziest of ideas.
Top of the list was Baltazar, conveniently located in St. Peter's Port. It was the perfect and sensible choice because we wanted to have a small dinner to help us last through a night of drinking. The menu at Baltazar is top tier. Taking into consideration that we have quite a pack of picky eaters in our group. From one that doesn't eat meat, to another that isn't too much of a fan of fish. Baltazar seemed to have something for everyone. Not even to mention their cocktails. From a classic Cosmo to a Porn Star Martini.
Cut to a few drinks and a lovely meal later we were now ready for more drinks.
We were torn between Red, a popular spot for locals and visitors alike that has been absent from the Guernsey scene for some time after a fire that severely damaged the restaurant. To our luck it is back, with a whole new and fresh look. What set my heart on Red was its extensive wine selection. Being that I am definitely not one to shy away from a glass or two of a fab Merlot or Malbec I was ecstatic to try Red.
Next in our list was Crepe Maison. A fairly new player on the block, but already has raving recommendations from other locals and visitors alike. A convincing factor about this one was that the bar towards the front of the restaurant is famed for its buzzing atmosphere. While we were also told that the tables towards the back have an unparalleled view of the harbour.
I won't give away which one we ended up choosing to of these two. Just that we left with a buzzing sensation from both the lush wines and cocktails and the even better atmosphere we enjoyed inside.
This article was written by a friend from Virtual Bunch.
Enjoy more adventures in Guernsey! Find out more in the following article: Surfing in Guernsey, Channel Islands