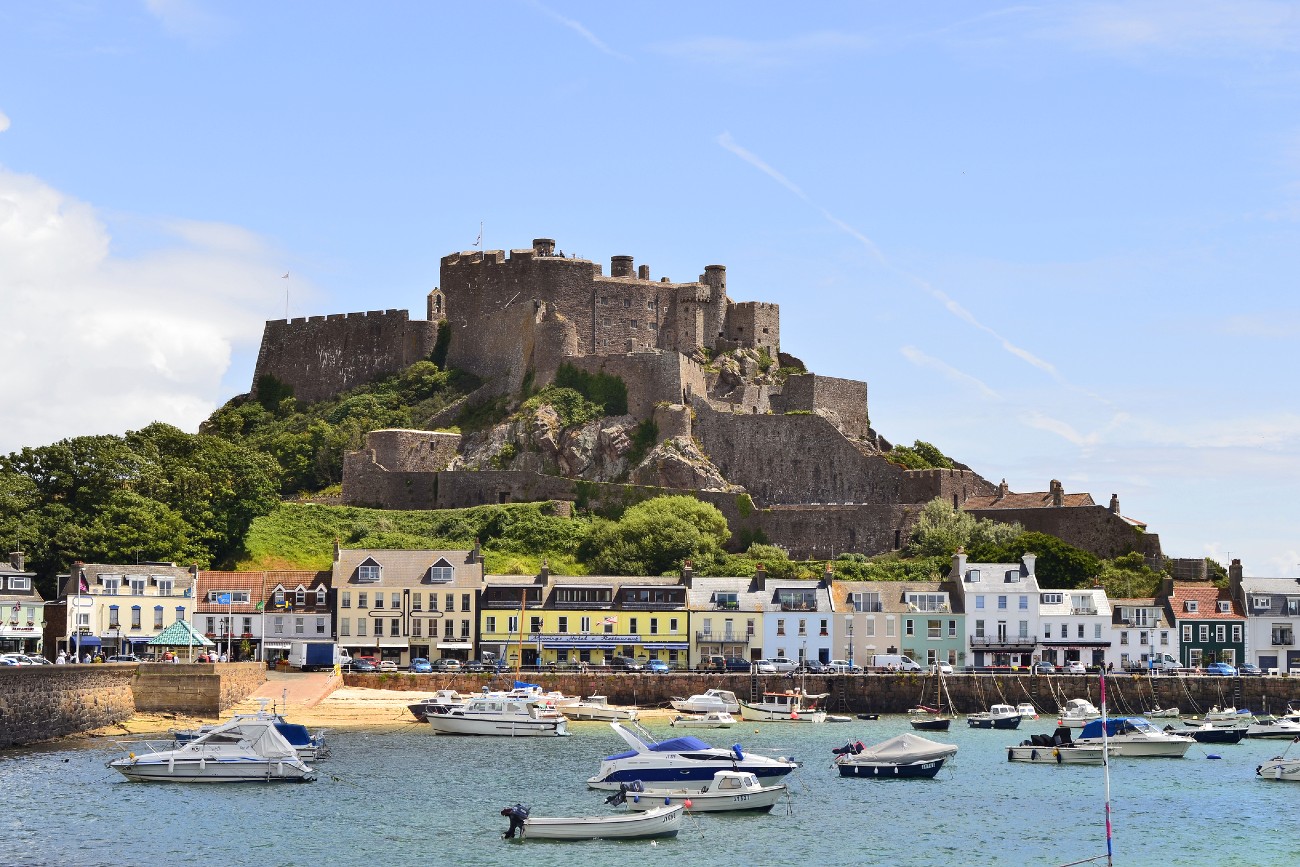 Jersey, the largest island in the Channel Island archipelago, is an enchanting place with much to offer. The island is a beloved destination for many people. Some like it so much they move there permanently!
Here are five compelling reasons why I think Jersey is a great place to live:
1. Milder climate with lots of sunshine
If you enjoy lots of sunshine and mild temperatures, Jersey might be the place for you. In the summer, the weather is typically 25°C/77F and above. During the winter, the weather is milder than in mainland Britain with temperatures that rarely go below freezing. Jersey typically has the most annual sunshine of all the British Isles. The climate makes it easy to enjoy all that Jersey has to offer.
2. Manageable size
Jersey is perfect if you want somewhere that is easy to navigate. The island is only 8km/5mi long and 14.5km/9mi wide and typically only takes 2-3 hours to drive around. There are roughly 97,857 inhabitants, which is small enough to have a sense of community but large enough for some city life. Living in Jersey is comfortable, and you'll never have to worry about getting lost!
3. Low crime rate
Another reason to live in Jersey is that the island has some of the lowest crime rates in all the British Isles. Most of the crimes are not violent and are related to theft, burglary, fraud, and forgery. Even St. Helier, which has some of the 'highest crime rates' on the island, has very low rates. Many of the other parishes in Jersey report less than two crimes weekly! This low crime rate makes Jersey a pleasant and safe place to live.
4. Quality of Life
The quality of life in Jersey is excellent. You can avoid a lot of the stress you may experience living in a larger place. Island life is relaxed and unfussy. The average commute time is 15 minutes or less, so you'll waste less time. You can spend that extra free time exploring Jersey's spectacular coastlines and cute towns. People in Jersey are known to be friendly and welcoming. You're sure to find a sense of community and outstanding quality of life there.
5. Close to France and the British Isles
If you need to escape the islands, France and Britain are only a short plane or ferry ride away. You can easily travel to mainland Europe from the islands for a change of pace. Condor Ferries offers ferry rides to Britain and France. You can fly from Jersey's local airport (JER) to several European destinations. Its convenient location makes it an ideal place to live if you want to experience island life but still want to be close to Europe.
How to move there
The government of Jersey offers resources and information about how to move to Jersey. If you plan on living there, it is essential to carefully review this information to ensure that you do everything correctly. With proper research and planning, you can live the Jersey Island life soon!