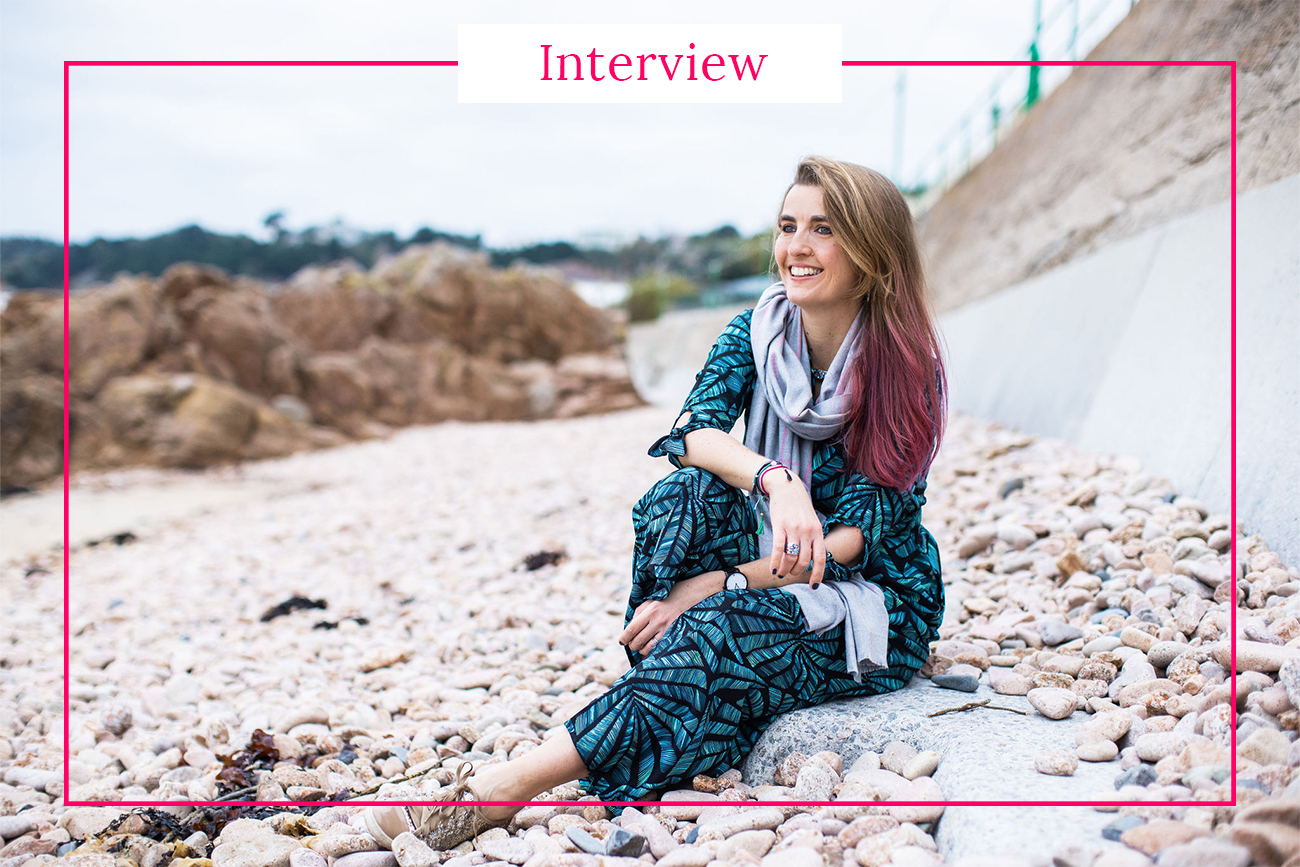 Becky Kinross is the lead videographer at Films About Love. Her passion for video started at the age of 14 and led her to train as a film editor at the Arts University Bournemouth.
Becky lives in Jersey with her husband, two young children and her cat. She is originally from Oxford and has lived on the island for about 14 years.
We asked her a few questions about her videography business.
Becky, please can you tell us about your business and the services you offer?
I am the lead videographer at my business – Films About Love. We create wedding films, family films as well as promotional films for businesses.
What was the very first video you ever made? What did you film?
I was given a mini DV camcorder at the age of 14. I would make music videos and funny films of my friends and family. I remember making a rather 'cool' music video for Radiohead.
What inspired you to get into wedding and family videography?
In 2011 a good friend asked me if I would film their wedding. I borrowed a camera from my place of work and went for it. I had so much fun doing it that more friends asked me and then it just grew from there.
I love capturing the moments between friends and family on such a unique day in people's lives. It's a very special day thing to be a part of.
When I had my second child I found myself wishing that someone had a camera in the corner of the room to capture particular moments that were happening between me and my kids. I became very aware of how fleeting these moments are and how quickly kids grow up.
This lead me to offer family films where I spend half a day with a family just capturing every day life, pausing those moments and keeping them safe so that the family can remind themselves of that crazy time in their lives.
How would you describe your videography style?
Relaxed, natural, fun and honest.
What is your favourite part of the wedding day to capture?
The bridal preparations are always full of excitement and anticipation, there is nothing quite like it. That moment you see in the bride's face when she realises it's really all about to happen is just so beautiful to witness and capture.
How does having a wedding video differ to wedding photographs?
A wedding video is the perfect compliment to wedding photographs. A video can take you back to your day in a very tactile way. You can hear it, watch it, laugh and be moved by it.
Please can you share with us some popular wedding traditions in the Channel Islands?
Weddings are just so different, I always love how each couple decides to interpret the different wedding traditions. The Jersey Toastmasters are simply wonderful and bring a touch of class and tradition to a wedding. We have a lot of outside weddings here due to the sheer natural beauty of the island. The coastline will quite often prominently feature in people's days.
What piece of advice would you give to someone starting out in videography?
If you want to get into wedding videography, I would advise filming as many friend's weddings as you can. Get that experience of filming a wedding day. Reach out to local videographers and see if anyone needs a second camera person. It's all about experience and building your confidence. The videographer community in Jersey is a friendly one so don't be afraid to reach out.
Where are some of your favourite spots in Jersey that you would recommend first time visitors of the island to visit?
St Ouen's Bay is an absolute must and walks along the north coast are just breathtaking.
Where in Jersey do you go when you want to unwind?
A walk or cycle along the railway walk or down to St Ouen's Bay at low tide.
If you are getting married and need someone to capture one of the best memories of your life, don't hesitate to contact Becky and use her videography services. Check out her website Films About Love or her Instagram account for more details and inspiration.