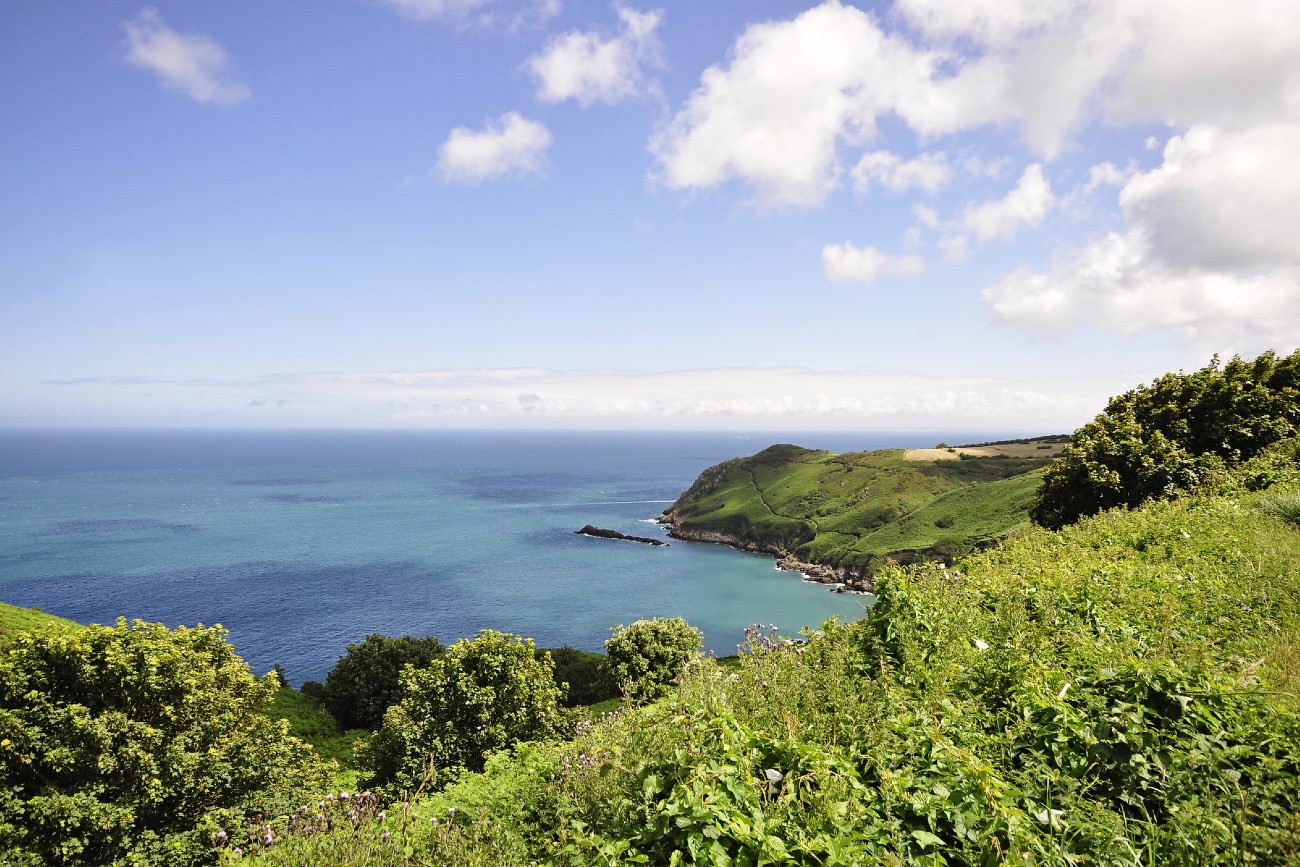 Have you ever been tempted to live as an expat but not sure if you are ready to drag your family kicking and screaming through the jungles of Southeast Asia to find a job?
How about considering a smaller leap to live and work in the Channel Islands?
Located in the English Channel, the Channel Islands are positioned off the coast of Normandy. There are seven permanently inhabited islands, of which the two biggest and most populated islands are Jersey and Guernsey.
The islands are dependent territories of the British Crown; however, they have their own legal system, administrative bodies and fiscal policies. That means they set their own guidelines and rules for healthcare, schooling, residency, and other key issues.
Britain's primary responsibility is the islands' defence and foreign affairs.
Granted that moving to Jersey or Guernsey can involve getting through a lot of red tape. However, this is required of any move overseas from your home country. And most people who move here happily report an improved quality of life and usually stay far longer than initially intended.
Why Live and Work in the Channel Islands?
Both Guernsey and Jersey offer a relaxed pace of life with the attraction of a work-life balance most people only dream about. The islands are wrapped in unspoilt beaches, stunning scenery to explore and direct access to top quality sporting and leisure facilities.
Do you need more reasons or excuses to take the plunge?
Climate
One of the main reasons to live and work in the Channel Islands is the pleasant climate due to its southerly location. They have warm summers and mild winters. Jersey is the warmest of the islands, and snow and ice are a rarity in the winter months.
Easy Travel to France and the UK
A ferry service takes expats to numerous locations in France and the UK. Air travel is also a breeze with multiple flights daily back to the UK and Europe. Of course, restrictions may be in place due to Covid 19, so check with your local agent before travel.
Lower Taxes
Although not a tax-free haven, the income tax rates in the Channel Islands are lower than in the UK and have a flat income tax rate. There is also no UK VAT, but there is a small GST in Jersey.
Ease of Work Permits
Work permits are not required for EU and UK residents – there are some restrictions so look at the local government websites for work permits for confirmation. For non-EU residents, you can apply for work, but it is accepted on individual cases and is determined by the level of expertise you bring to the job and the lack of expertise in the local market.
Everything at Your Doorstep
Guernsey is just 27 square miles and Jersey 45 square miles. You are never far away from anything. No more tedious hours sitting in your car on a motorway. Multiple flights and ferry transportation is available to get on and off the island.
Education
The Channel Islands are the perfect environment to raise and educate children. With both of the islands having an outstanding reputation for schooling. The education standard is of the highest quality for both public and private schools. For private schools, the Islands' schools typically offer a quality equivalent to UK-mainland private education at a much lower fee point.
What to Consider before you Live and Work in the Channel Islands
It isn't all roses and sunshine when you live and work in the Channel Islands. Housing is complicated and limited. There is restricted space, and the governing bodies strictly regulate it. Whether you plan to rent or buy, there is a maze of requirements that must be untangled. After all the restrictions are applied to individuals wanting to move into the territories, the accommodation options are often expensive.
Although both islands have strong industries, job opportunities can be limited. To obtain employment, expats need to be able to fill skills gaps in the local workforce.
Finally, the cost of living is far from cheap. We have already talked about the accommodation, but it is also expensive to buy groceries and furniture. However, expats who secure work usually find their salaries are higher than mainland UK.
What are you waiting for? The Channel Islands may be the perfect fit for you and your family. If you are willing to work through the obstacles that are inevitable with any move, you will love living in the Channel Island and the unlimited opportunities they present.
Would you like to work from Jersey, Guernsey or Sark? Then don't miss the following article: Working From The Channel Islands