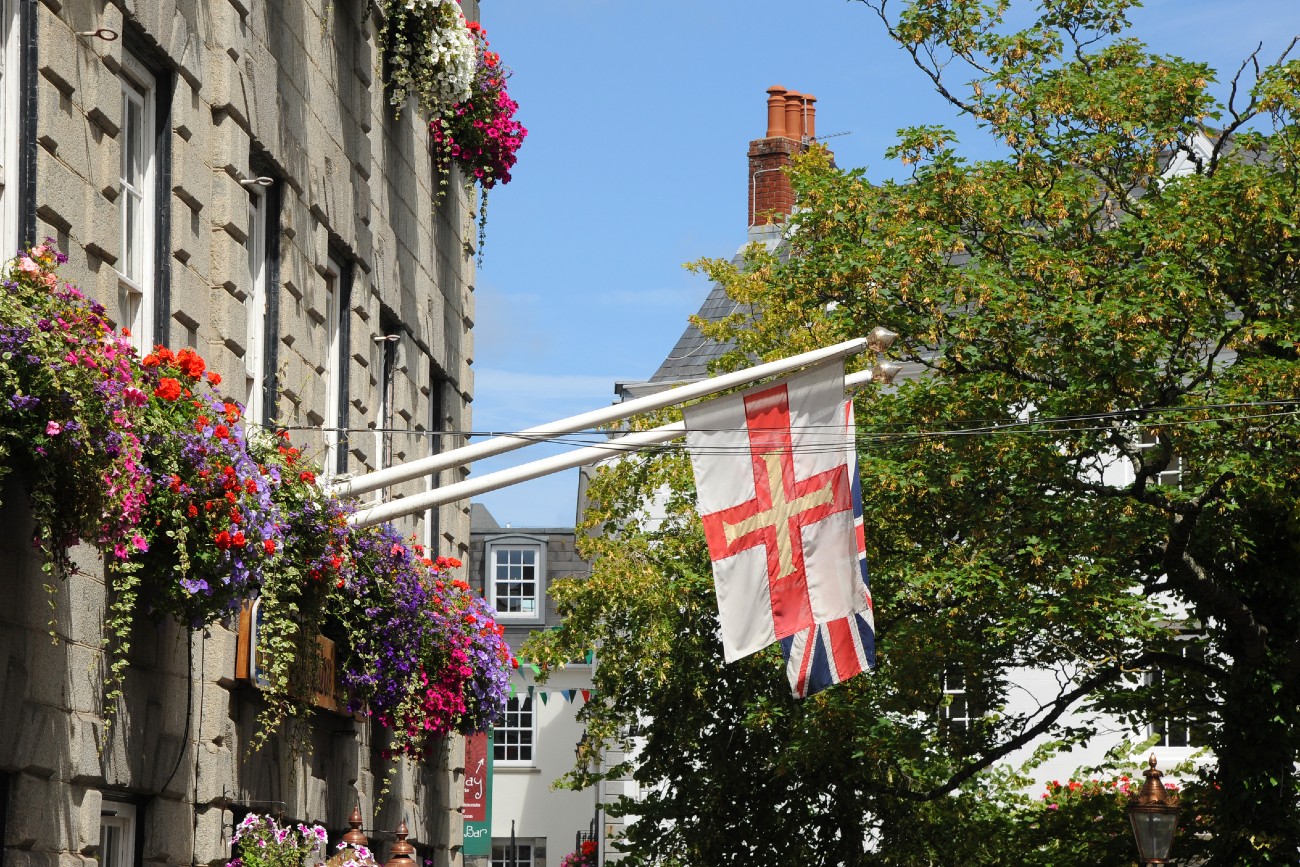 Central Guernsey is a region of winding rural roads and sleepy villages, all woven into a lush tapestry of fields and hedgerows. In the sizeable parish of Castel, there lies the small village of Le Villocq, situated about 2 miles from the island's capital, St. Peter Port.
Le Villocq can be an easy place to overlook, as it is mainly a residential area of tightly packed houses. Many have their own gardens, giving the village a very natural feel, and it can be pleasant to stroll along the main street, taking care not to stray into one of the many quiet cul-de-sacs along the way.
For the curious visitor, there is much to explore in the immediate area surrounding Le Villocq, with a variety of interesting attractions available to help you make a day of your trip here.
Glorious Gardens
The most popular attraction near Le Villocq is that of Saumarez Park, situated just to the north-west. This large expanse of natural land is the biggest park in the whole of Guernsey, and is the island's main social venue, playing host to events such as fundraisers and festivals. It is free to enter (except when events are being held) and is open from dawn until dusk, providing opportunities for a range of activities.
The park's wide open lawns are ideal for short strolls, but if you're seeking a longer, more interesting walk, then a nature trail links the park to nearby Cobo Bay. The route is relatively easy for those of all abilities and is a great opportunity to see some of Guernsey's wildlife. You are likely to see some animal activity within Saumarez Park itself, as a small duckpond can be found north of the main entrance. It's a great place for a family visit, with kids often appreciating the large children's playground near the main car park.
The park lies in the grounds of Saumarez Park Manor – a large house currently used as a residential care and nursing home. The property was originally acquired by Baron James Saumarez, a British diplomat and long-term member of the House of Lords. He created a set of exotic gardens in the late 19th century, taking inspiration from the water garden at the British Embassy in Paris. The gardens include a bamboo walk, a Japanese garden, a camellia lawn, a rose garden and a small walled garden. All are free to be explored at your leisure, with the flowers being especially beautiful during spring and summer.
A Taste Of Guernsey History
Close to the manor's walled garden is the site of the National Trust of Guernsey's Folk & Costume Museum. Many visitors to Guernsey cite this as being the most interesting tourist attraction on the island (that I have to agree with), with a trip here being like taking a step back in time. It is set within an 18th century stable complex, which has been expertly renovated over the years to improve the structures, while also retaining their traditional appeal.
The museum gives visitors a comprehensive overview of Guernsey life, from the present day right the way back to 250 years ago. Through a variety of exhibitions, you can discover the story of the island's people, as told by the items that were part of daily life. There is also a substantial costume collection, showcasing an incredible array of garments and accessories. More than 8,000 pieces are held by the museum, with the items appearing throughout the year, on a cyclical basis.
Once you have taken the time to explore the museum and park, it can be a great idea to finish your day out to Le Villocq with a trip to one of the most popular restaurants in Guernsey. Part of Le Friquet Hotel, The Lobster and Grill is situated just a short distance from Le Villocq. Offering a friendly atmosphere and relaxed dining experience, The Lobster and Grill has some fantastic seafood dishes available, using fresh produce that is often sourced locally. There is a daily fresh fish menu, a seasonal a la carte menu and various monthly specials, meaning there is something on offer for everyone (with delicious Guernsey lobster being a speciality). I can highly recommend!
Sometimes, the most intriguing of destinations can be found in the most unassuming of places, with Le Villocq being a prime example. The nearby Saumarez Park and Folk Museum can be combined for a fantastic family day trip, being a great way to experience Guernsey's rich heritage.
Discover this area a bit further! Learn more in the following article: Nature Walks By The Sea – Guernsey's North-West Beaches