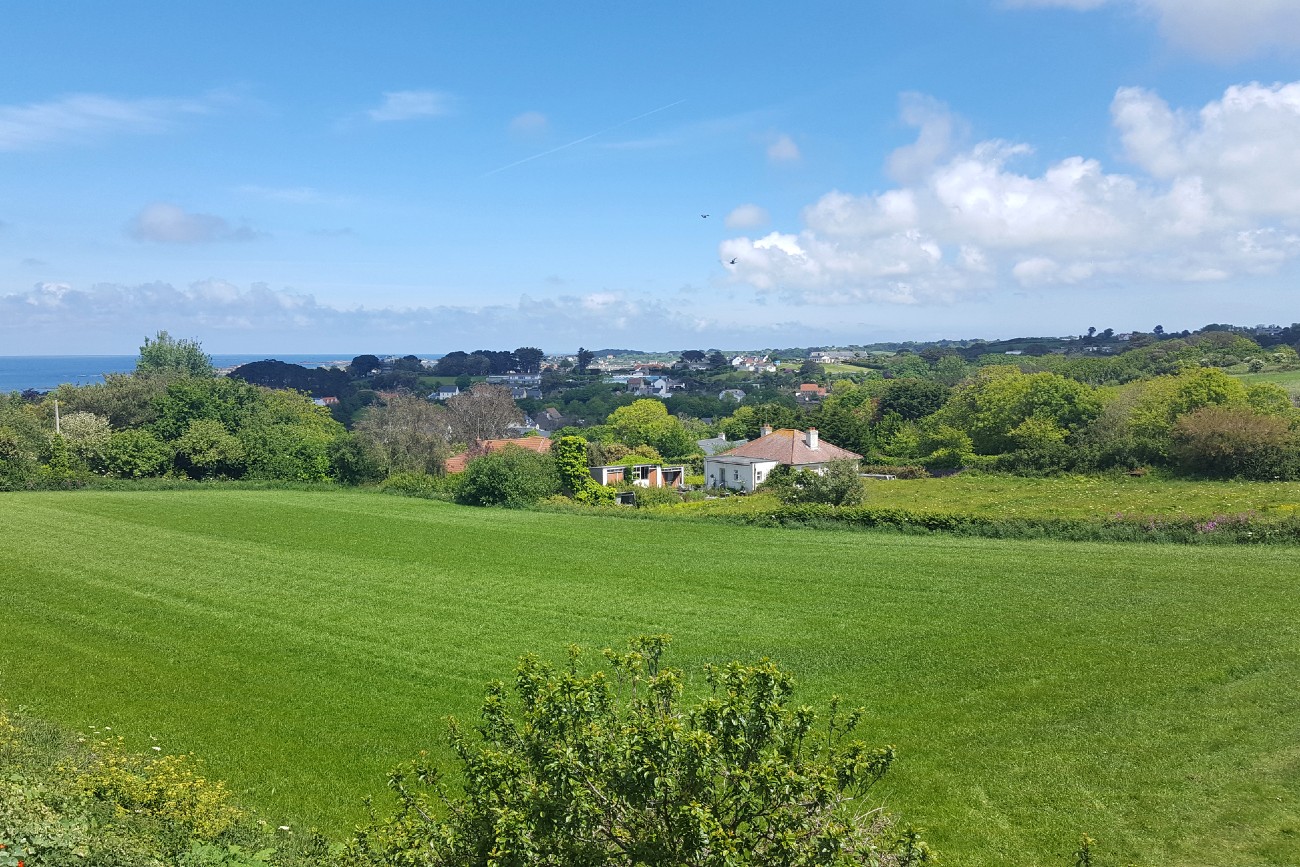 Western Guernsey is perhaps one of the best regions on the island to visit in search of history, with all manner of ancient structures and notable buildings. The parish of Saint Saviour in Guernsey is an especially rich area in this regard, home to Neolithic sites, as well as war fortifications and churches. This makes it a very interesting part of the island to spend time in, with Saint Saviour having over 6 square kilometres of land to explore.
The majority of the parish is made up of scenic countryside, although the northern edge is fringed with a lovely stretch of coastline. At the southern end, it is bisected by the runway of Guernsey Airport, while the centre of the parish is the site of St Saviour's village.
This small settlement is both the geographical heart of the parish, as well as the cultural one. I have visited here several attractions, both in and around the village.
A Strange Figure
Central to the village of St. Saviour's is the parish church. This was the fourth church to be build on  Guernsey, with the oldest sections of the building dating back to the 12th century. Most of the current structure was built later on, during the 14th and 15th centuries, and it remains an impressive sight to this day, being the largest church on the island.
An unusual characteristic of the building is that it is just as tall as it is long, with the reason for this being the subject of an intriguing story. When construction of the church was ongoing, there is said to have been a dispute between the builders over whether the structure should be tall or short. As they argued, a stranger appeared in the vicinity and allegedly told them to put aside their disagreements and build the church as high as it was long.
The strange figure then promptly vanished, leaving the builders to take this as divine intervention, deciding to do as they had been told. It is unclear how much of this story comes close to the truth, however the church is a fine structure nonetheless and can be an interesting place to visit.
Some of the best examples of stained glass in Guernsey can be viewed within St. Saviour's Church, and there is also a small graveyard in the grounds. Here, you might be able to find a 'menhir' – a sacred standing stone from prehistoric times – which can be identified by having a cross on both sides.
A short walk from the parish church will bring you to St. Saviour's Community Centre, used for a variety of purposes, including community events and social gatherings. A visit at the right time might see you able to join in with some of the activities which take place here, as the community prides itself on welcoming all-comers.
Wine & Wildlife
Whether you wish to stay in St. Saviour's for an extended period, or just pass through, consider stopping by the Auberge du Val Hotel & Restaurant. Situated next to the parish church, this refurbished 19th century farmhouse is popular among tourists and locals alike, with its restaurant being particularly admired. If the weather is nice, you can sit in the Auberge's beautiful courtyard and enjoy some excellent food, as well as a healthy selection of wines and craft beers. Parking is available if you're arriving by car, and hotel guests can expect a complimentary breakfast.
If you find yourself seeking something a little more adventurous, St. Saviour's village is located within easy walking distance of the largest reservoir on the island. St. Saviour's Reservoir provides much of the island's population with water, but it is also an important freshwater habitat for some of Guernsey's wildlife, having been designated as a nature reserve as such.
Strangely, it is shaped almost exactly like a bird's footprint when viewed from above. It is wonderfully scenic at ground level too, with some beautiful forested pathways that are great for seeing wildflowers during spring and summer. A path winds its way right around the reservoir, forming part of the Millennium Walk – a 3 kilometre nature trail created by Guernsey Water. It's my favourite place to visit on a nice day and is suitable for those of all abilities.
The village of St. Saviour's is therefore a unique example of Guernsey's peaceful, countryside villages, offering a selection of activities suitable for all the family. Situated near the airport, it is very convenient to get too and is also in close proximity to the north-western coast.
Learn more interesting things about the Guernsey island: The Quirky And Interesting Island Of Guernsey