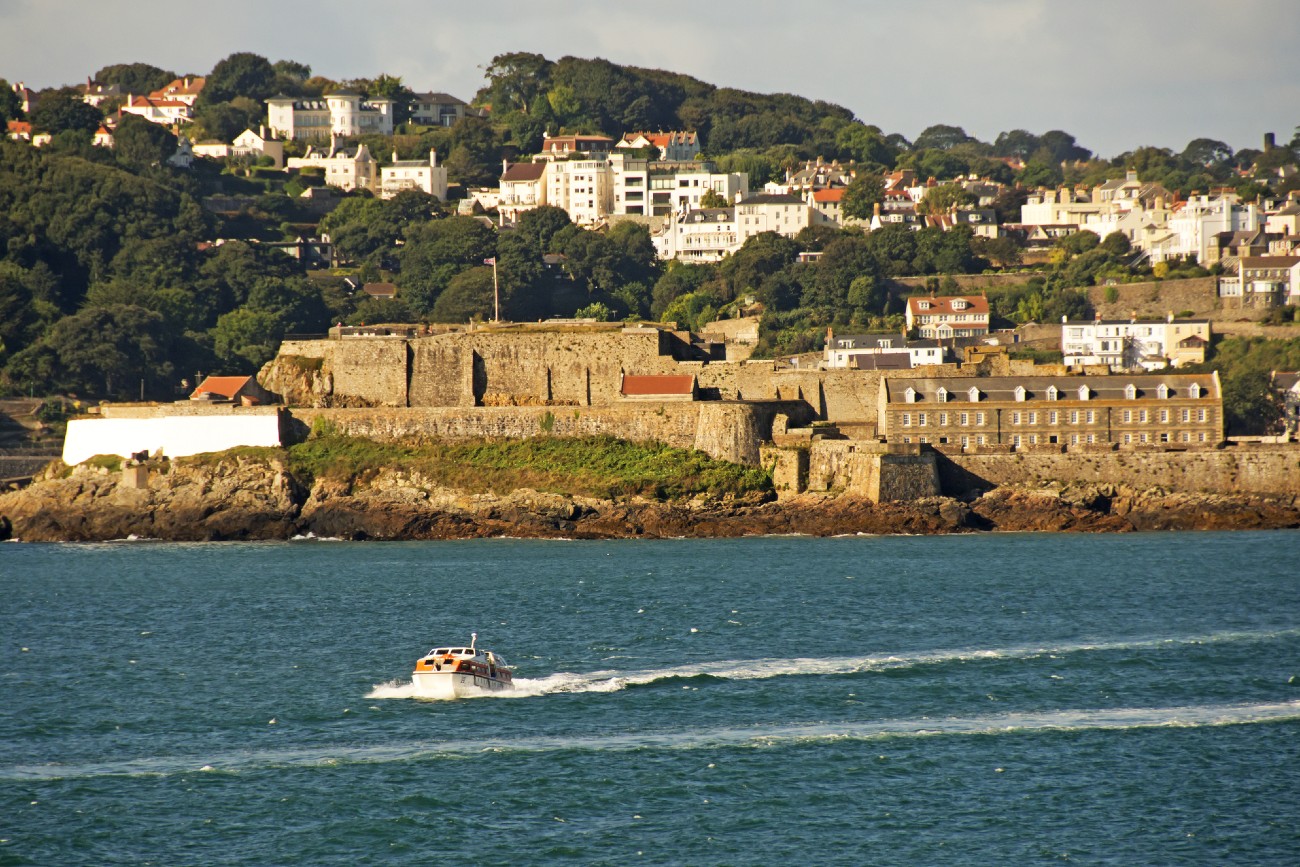 Saint Sampson town in Guernsey, situated on the eastern coast, can often seem to be sitting cold in the shadow of the island's capital. St. Peter Port lies just a few kilometres to the south and has long been the cultural and touristic hub of Guernsey, while St. Sampson has traditionally been more industrial. Despite this, the town has much to offer and has begun to cater more towards visitors in recent years, while still retaining its industrial roots.
The town itself resides in the parish of the same name, which covers 6 square kilometres and is home to less than 9,000 residents, as of 2019. St. Sampson is the largest settlement and is blessed with scenic views over the Little Russel, towards the neighbouring islands of Herm and Jethou. While it may lack the larger attractions that can be found in the capital, its quiet, seaside air makes it a very pleasant place to visit, especially for those who love ocean as much as I do.
From Small Beginnings
St. Sampson can trace its roots back to a small collection of houses, which slowly grew in number, benefiting greatly from their strategic position on the coast. A small harbour was constructed to facilitate trade with other regions, with goods such as granite cobbles being exported on a grand scale. By 1822, more than 7,000 tons of these cobbles were being shipped from St. Sampson every year, increasing by more than seven times to over 57,000 tons just fourteen years later. This growing trade was a major turning point for the settlement, which expanded at a similar rate.
As hundreds of ships began to use the harbour, a south quay was constructed to keep up with demand, with the harbour's facilities also being improved. Activity in the harbour later turned to shipbuilding, with several large ships – including tea clippers, brigs and steamships – being birthed in the harbour's waters. One of the most notable was a 173 ton brig named the Lydia, which ferried emigrants to Australia in the mid 19th century.
St. Sampson harbour still plays a significant role in Guernsey life to this day, being involved in the trade of goods such as oil and gas. It has also seen the creation of a residents' marina, in an effort to boost its attraction to tourists and visitors. In fact, the waterfront area of the town is wonderfully scenic and well worth a stroll on a sunny day.
There are many small shops to enjoy along the way, and benches where you can sit and watch the boats coming and going. At the harbour's southern entrance, Mont Crevelt Tower stands tall above the ocean. The tower is an example of one of Guernsey's many loophole towers, designed to protect the island from invasion. It was armed with five 24 pounder cannons at the start of the Napoleonic Wars and can be an intriguing site to visit.
Fit For A Saint
Although St. Sampson's harbour is the main draw for many tourists, there are several other places of interest within the town. St. Sampson's Parish Church is situated within the heart of the community, positioned just a few steps from the harbour. It is very welcoming to visitors and is notable for being the oldest church on the island, dating back to the 12th century. It is said to have been built upon the site where Samson of Dol – patron saint of Guernsey – first landed as a pioneer missionary in 550 AD, bringing Christianity with him.
In its infancy, the building was a very simplistic construction, though it was later completed with a saddleback roof and an intriguingly rugged style that is unique among the island's churches. The associated town hall is located a short distance away, and hosts a monthly community market, along with other social events.
A small pond and wetland can be found just behind the church grounds, where ducks and swans sometimes gather to feed. Nature lovers may also wish to visit Delancey Park, on the western edge of town. This area is rich in lush, green grass and woodland – my favourite spot for picnics or short walks. There is a playground offering some great equipment to keep young ones occupied, while BMX ramps and an outdoor exercise area are also available, making it ideal for family visits. The park has an excellent vantage point out across the harbour and ocean, meaning it has some of the best views in town.
St. Sampson is therefore far more than simply St. Peter Port's smaller sibling. With its wonderful harbour and interesting attractions, it is ideal for a day trip and is suitable for travellers of all descriptions.
Learn more about the island of Guernsey in the following article: 5 Things You Didn't Know About Guernsey, Channel Islands