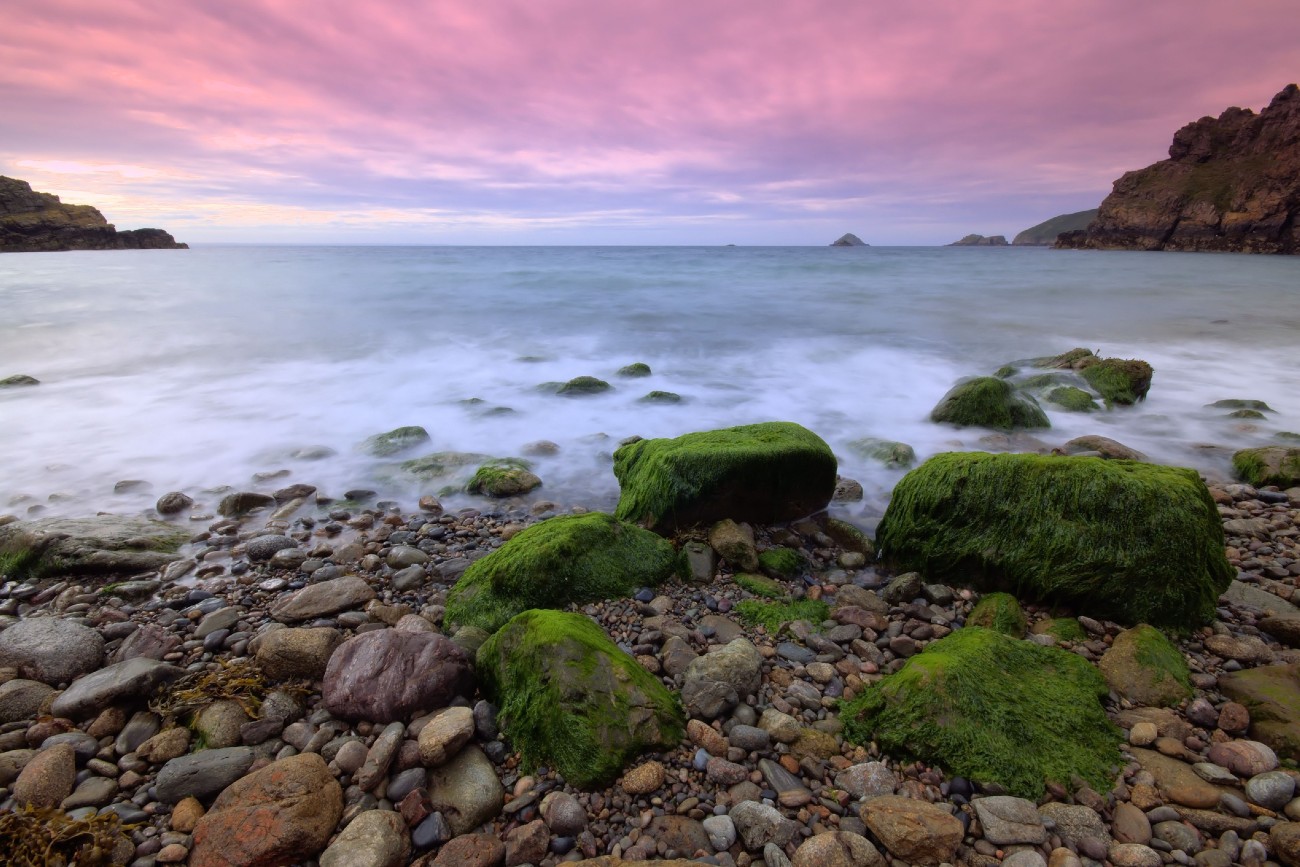 Sark is one of the Channel Islands and is part of the Bailiwick of Guernsey group of islands. The Channel Islands are situated in the Bay of St. Malo and are geographically closer to France than England being approximately 27 miles from the Normandy coast, and 70 miles from the south coast of England.
The island is a Crown Dependency with its own administrative and legal system its own set of laws based on Norman law and its own parliament, which is entirely independent. The ancient system means that Seigneur Christopher Beaumont, who holds the hereditary title of the head of the island, doesn't own the island — Sark is a Royal Fief, and the parliament is known as Chief Pleas.
The island is 3 miles long and 1.5 miles wide with an area of about 2.10 square miles (5.44 square kilometres) and has approximately 500 permanent residents. The number increases substantially during the summer months when 60,000 tourists stay on Sark for their holidays, choosing it for the natural beauty, peace and tranquillity.
Sark is famous for its slow old fashioned way of life. It is one of the few places in the world that cars are not allowed. Transport is provided by horse and cart or tractors.
Relocation
Anyone thinking of moving to Sark is "buying in" to an entire, very different lifestyle to the one that most European's enjoy. It's an island about the sea, community, nature and a slow pace. During 2020 it has been publicised through an article in Country Living Magazine that was picked up by the Daily Mail that Sark hopes to attract more residents, so what the island has to offer potential residents is a good place to start.
The advantages for moving there are many; there is no income tax, no capital gains tax, no VAT, no employment law, no inheritance tax and no company or individual bookkeeping. The currency is Stirling, and the main language is English. The island also benefits from 4G Wi-Fi in many places.
Sark is an ideal location right now, for those wishing to work remotely and to do so from somewhere beautiful while staying in Western Europe. If this is you, then you'd do well to check out what Sark has to offer and work out if it's a fit for you.
However, that said it is not for everyone; on an island that is 3 miles long and 1.5 miles wide with no airport, some people may find they go stir crazy.
It is possible to cycle on Sark, and for sailors, the island has three small harbours: Creux, La Maseline, and Havre Gosselin.
There are other changes afoot on Sark, and now for the first time in over three centuries, it is possible to buy a home with a mortgage on Sark, something that until 2020 was illegal.
It is a friendly and relaxed place to live, with few personal restrictions. There are cafe's restaurants, a supermarket that offers free home delivery and pubs. In fact, it is to support the facilities that they are actively seeking new residents to the island. Sark does have some boutique style businesses such as the Isle of Sark Brewing Company and Caragh Chocolates and some other small cottage industries aimed mainly at tourism.
There is not a hospital or a vet on Sark. Many of the islanders do more than one job; for example, there are two part-time police officers and reinforcements are called over from Guernsey on a paid as required basis. There is a small holding gaol managed by the police officers.
Geography
Sark is a plateau that rises to 375 feet (114 metres). The island is encircled by dark stone precipitous cliffs. The land is mostly farmed with sheep and a forty-acre dairy farm that (at the time of writing) is about to re-establish in the spring of 2021 following the retirement of the previous dairy farmer. The countryside is very pretty, offset by the dark, rugged cliffs and the sea.
Sark is a haven for wildlife and fauna and flora. The miles of coastline offer caves to explore sandy bays and pebble coves. Sark is shaped like two islands, in fact, they are called Great Sark and Little Sark and are connected by an isthmus, which is a narrow strip of land that joins them; fortunately, there is a surfaced, fenced path to safely navigate this narrowest part of the island.
Tourism
Many tourists visit for a day, which is a loss for them, the island offers a very dark place to view the sky and enjoy the stars as there are no street lights. It even won a dark island award. There are also several choices of accommodation to suit most preferences; three hotels, two that take dogs, one that offers discounts for those with children and they are licensed. There are guesthouses and B&B's of all styles and self-catering farmhouses, cottage and apartments. There are also camping facilities including Glamping, but remember no caravans!
Activities for visitors and residents are mainly fishing, swimming and walking as well as sea swimming which involves climbing down to the beach via steep paths or steps and back again afterwards. Fortunately, there are swimming pools that can be used when a meal is booked at a couple of locations. For those who do go swimming, snorkelling is popular, and the waters are cold but clear, offering good opportunities to view various seaweeds and fishes.
The La Seigneurie Gardens are open to the public from March to October. They are described as one of the most enchanting in the Channel Islands. The gardens include a lovely formal walled garden which is frost-free, mature woodland, flower covered walls, roses, fruit and vegetable gardens, ponds, a maze and a new sensory garden.
Included within the garden, there are a Victorian Gothic dovecote and a recently renovated chapel that is available to use for civil weddings and other celebrations. Guided tours are available every Wednesday with one of the gardeners.
It's also possible to enjoy entry to the house on some days and the Seigneur himself Major Christopher Beaumont shows visitors around his ancestral home; a 17th-century manor and the tour includes viewings of a collection of artefacts significant to Sark.
Sark has a really friendly vibe and is a real community where everyone knows everyone else and neighbours will always help each other out.
Geocaching is an option on Sark, and there is Coasteering available for those who are more adventurous or who fancy a challenge. Other activities include boat fishing trips, carriage tours, boat trips around the island, and there is a museum.
With a calm, relaxing and peaceful vibe Sark is an ideal location for a Yoga retreat, and there are regular retreats throughout the year as well as regular single sessions at the town hall. There are ferries to and from Guernsey every day.
Sailing
As with the other islands that make up the Channel Islands; the best way to enjoy them independently is to sail. Because of the geography of Sark making land there is always going to involve a climb up to go anywhere, but it's worth the effort to go ashore. However, it is worth remembering that Sark is not part of the European Union, and all visitors to Sark should first clear customs at one of the larger islands such as Guernsey or Jersey.
Sark has three small harbours Creux, La Maseline and Havre Gosselin, but they are not suited to stopovers, the original harbour Creux is crowded with the local boats as it is very small and it dries out at low tide. If you do want to use it, you need to contact the harbour master first. La Maseline offers a single jetty that is used by the ferries and freight boats, so it is not available to yachts. Havre Gosselin has no jetty but provides anchorage and free moorings.
There are several bays that offer natural shelter, and it is possible to anchor at these and go ashore by dinghy. Probably the prettiest both to look up from and to look down at your boat from is La Grande Greve which is located on the west coast just south of Havre Gosselin beneath the isthmus and is a naturally sheltered sandy beach. Other options include Derrible Bay and Dixcart Bay.
Care is needed when navigating the waters around Sark; there are rocks and virtually no lighted navigation. Therefore approach should only be made during daylight and good visibility. Do not be put off, thousands of sail boats visit Sark every year, and on such a small island you'll be able to get a good meal and beer quite easily wherever you go ashore.
Sark is truly a beautiful and unique place to visit, to stay, to live. Don't miss the opportunity if you get the chance to visit this special island.
Explore further! Learn more about the island of Sark in the following article: Sark – An Island Under The Stars