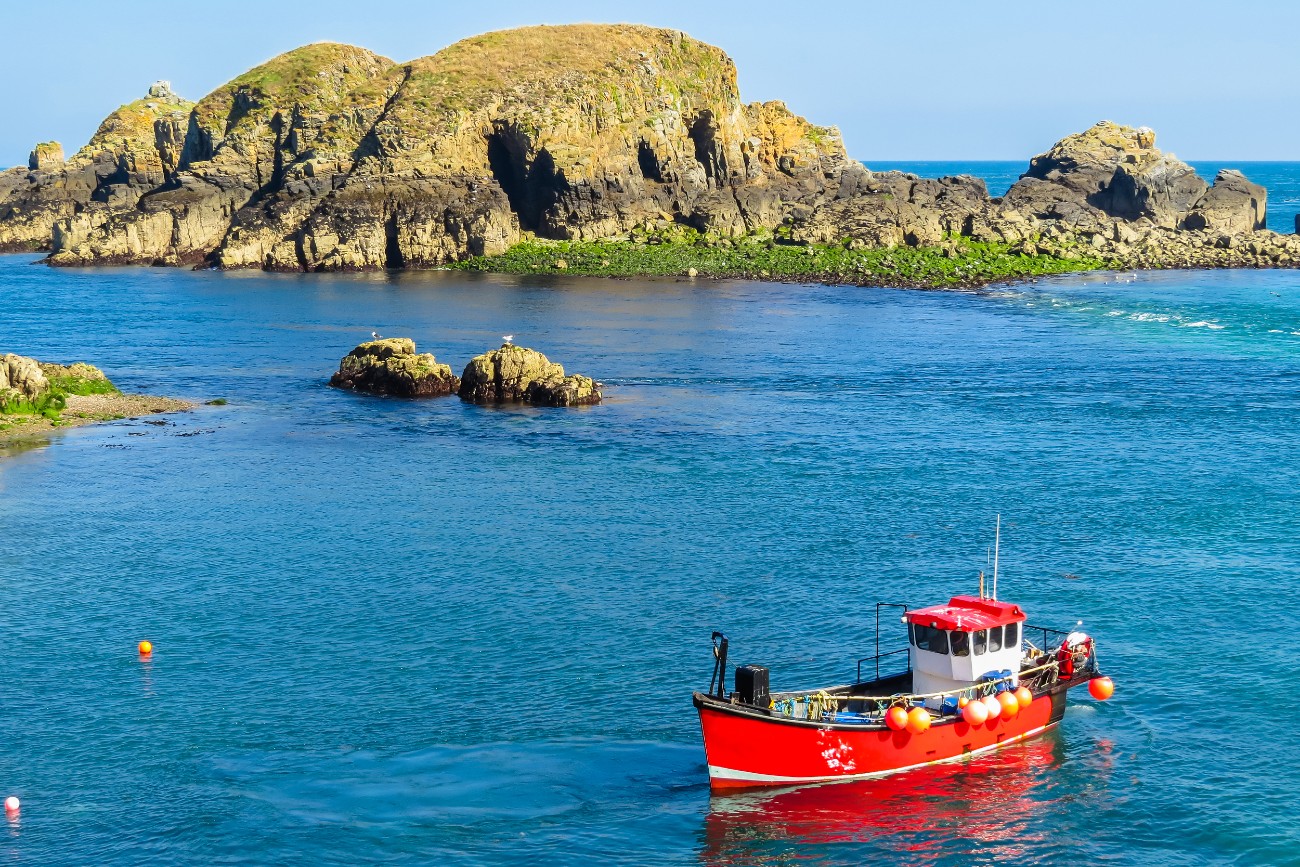 Sark, one of the islands that is part of the Guernsey Bailiwick in the Channel Island archipelago, is a place where time stands still. It is a car-free island where only tractors, bikes, and horse-drawn carriages are allowed. This helps preserve Sark's lush, natural landscape, which is quite impressive.
The island is small, only 4.5 square miles in size, with only 550 permanent residents. Its dramatic coastal cliffs provide countless gorgeous views of the ocean. After dark, there is no light pollution, so the sky is filled with stars. Sark is a wonderful place to relax and enjoy nature's beauty.
If you plan on visiting, here is some key information about the island:
How to get to Sark
There is no airport on Sark, so you will need to travel to Guernsey first to reach the island. From Guernsey, you can either take a passenger sail service provided by the Isle of Sark Shipping Company Ltd., charter a private boat, or sail. The journey from Guernsey to Sark takes about 55 minutes.
What to do in Sark
Sark is a tight-knit community with residents who have lived on the island for generations. They offer community events that visitors can participate in, including guided walks, poetry, readings, and festivals.
There are several historical locations to visit in Sark. One must-see place is La Seigneurie, an ornate building with beautiful gardens surrounding it. They offer guided tours with a gardener for an in-depth visit.
For people who love the great outdoors like me, Sark is paradise. There are walking and hiking trails everywhere. One of the most famous is La Coupée. This pathway has cliffs on both sides (don't worry, there are rails!) and offers some of Sark's most iconic views. The island's coasts also offer excellent kayaking, coasteering, and fishing opportunities.
Once the sun sets, the night sky lights up with stars. There are no street lamps on the island, so the sky is pitch black. This makes Sark a fantastic destination to stargaze. There is even an observatory where experts can guide you while you look up at the night sky.
Where to stay in Sark
There are a handful of options for accommodations on Sark. If you want a luxurious experience, the Stocks Hotel is a great choice. They offer activities and classes surrounded by natural beauty.
Suppose you would like a more rustic and traditional stay. In that case, the collection of homes and cottages at La Sablonnerie might be perfect for you. It is homey, personal, and cozy. Perks include horse-drawn carriage transportation and a restaurant that uses homegrown ingredients.
The third possibility would be a self-catering apartment or cottage. This option is a more flexible type of accommodation that can fit everyone's needs.
Ready to visit?
Sark is a lovely destination that will enchant anyone who visits. The combination of natural beauty, absence of vehicles, and tight-knit community make this a place where you can truly disconnect and relax. Hopefully, you can visit this gem of an island soon!
Learn more about this beautiful island: Sark – An Island Under The Stars