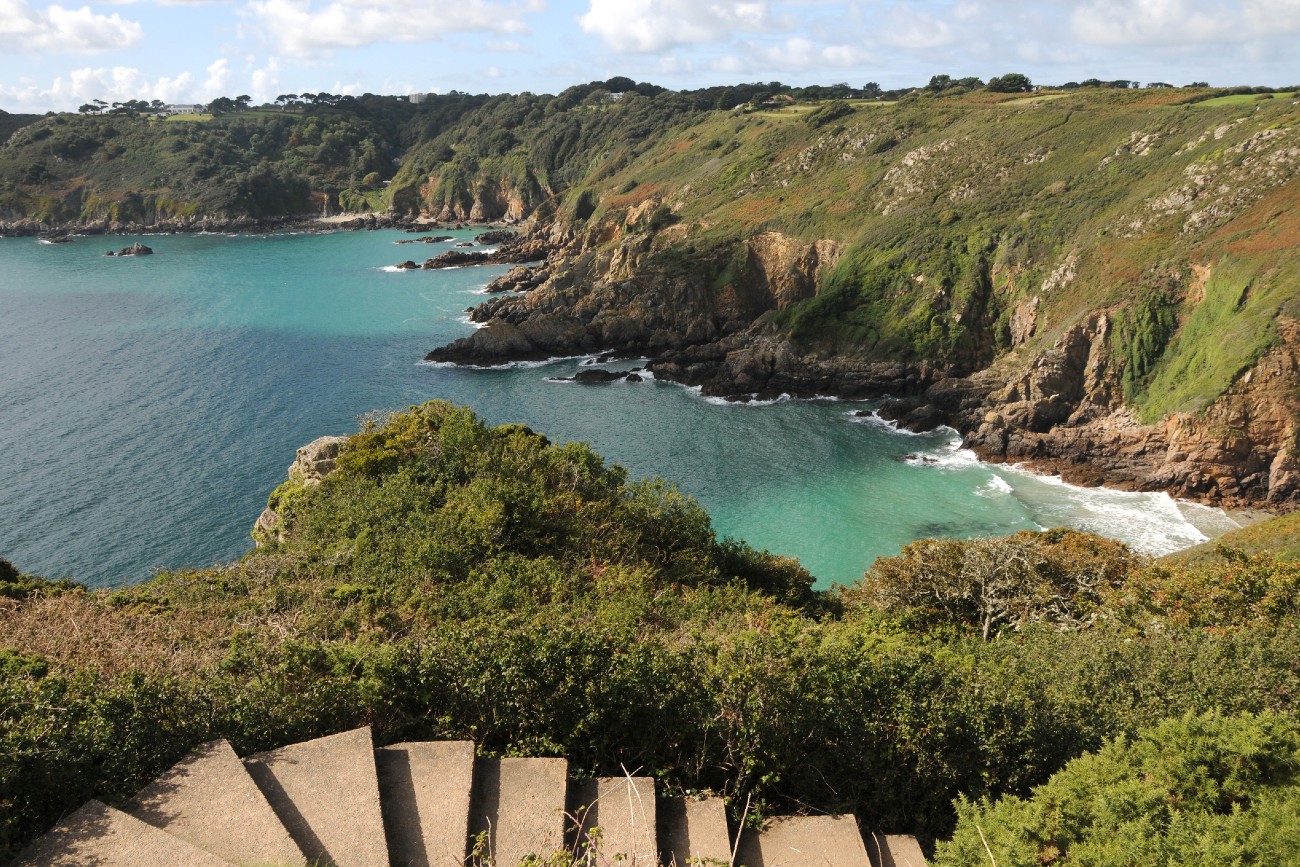 Guernsey in the Channel Islands is a stunning island filled with striking coastlines and world-class beaches. There are 27 beaches on this small island alone!
Each one is unique. Beaches in the south tend to be cliffy and dramatic, whereas beaches in the north have long, flat sandy shores. You can swim, explore tide pools, do watersports, and so much more at Guernsey's beaches.
So, where should you visit? Here is a list of the best beaches in Guernsey:
Fermain Valley
Located on the southeastern side of Guernsey, the Fermain Valley has some spectacular secluded bays. It is within walking distance of Guernsey's capital, Saint Peter Port. The bay is a lovely place to swim, relax, and enjoy the water. Say you're looking for dining with a view. The Fermain Beach Café is a beautiful spot perched above the bay with delicious seafood. You'll have a wonderful time if you visit the area.
Port Soif Bay
Point Soif is a moon-shaped bay on the northwestern end of Guernsey. It is known for its sandy dunes and powdery white sand. This beach is perfect for playing beach volleyball or having a barbecue. I noticed that at low tide, the water gives way to a rocky tide pool that you can walk in. If you enjoy walking or biking, there are several beach-side paths. Because of its western location, it is a lovely place to watch the sunset.
Pembroke Bay
Pembroke Bay, located at the northernmost point on the island, is the longest unbroken stretch of sand on Guernsey.
With If you are into outdoor activities, this is the perfect beach for you.
It is an ideal beach for watersports such as kayaking, surfing, sailing, and windsurfing. If you enjoy golf, the Royal Guernsey Golf Club is right next to the beach. Pembroke Bay is the perfect beach if you enjoy sports and the great outdoors.
Petit Bot Bay
The Petit Bot Bay is a cliffy beach located on the southern coast of Guernsey. It the perfect place if you want a more secluded experience because it typically is not very crowded. The bay is both scenic and tranquil, which makes it ideal for swimming and kayaking. If you want a serene but fun beach experience, Petit Bot Bay is for you. Here I usually spend every other weekend during the summer with my friends.
Visiting the beaches
Guernsey's beaches are enchanting, unique, and exciting. There are a wide variety of beaches suited for all ages and interests. Whether you like watersports, beach walks, or lovely scenery, you'll find somewhere on the island for you. Hopefully, you can make a trip to Guernsey soon and visit its stunning beaches!
While on Guernsey, don't forget to try the tasty local dishes: Discover The Mouthwatering Cuisine of Guernsey