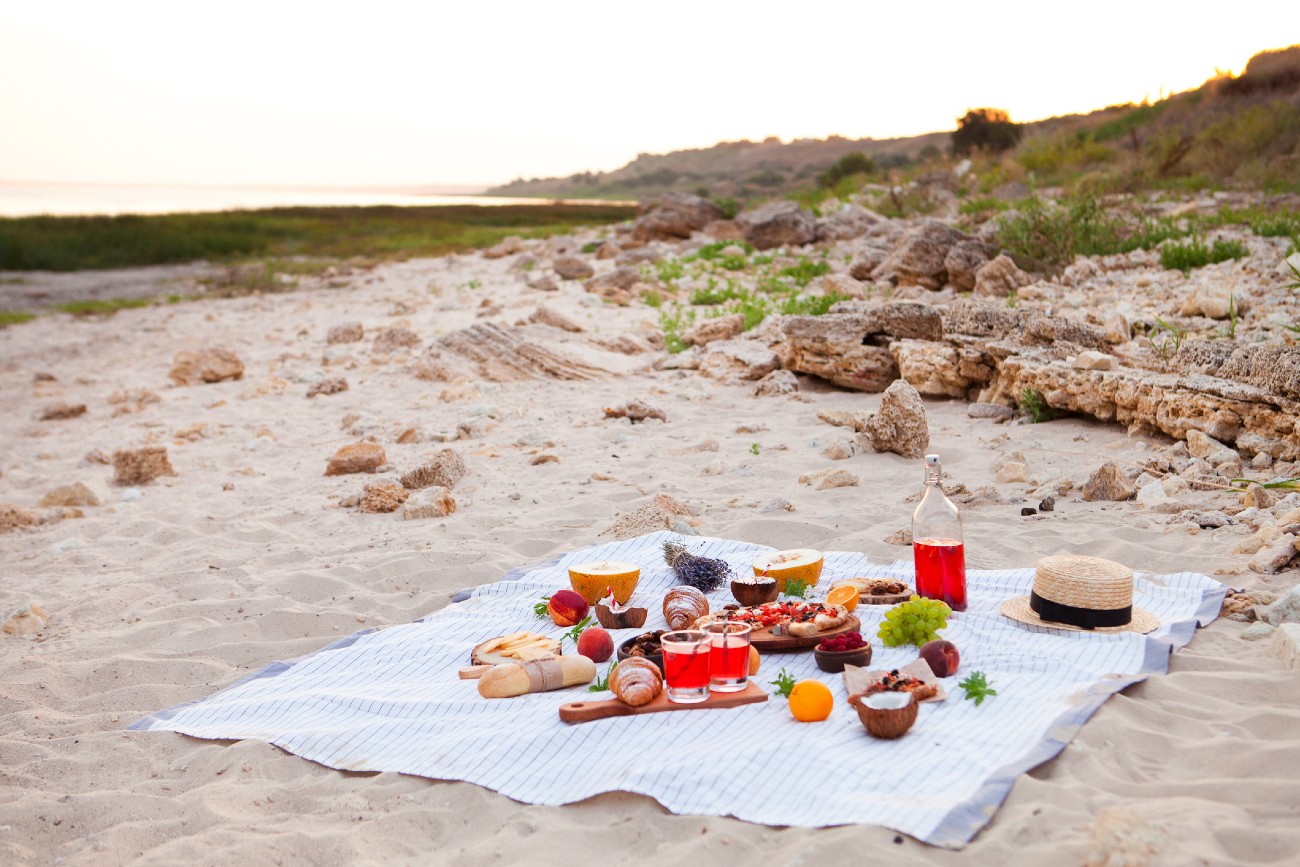 Guernsey is an enchanting island in the Channel Islands Archipelago. Its favorable climate, welcoming culture, and stunning coastline draw in visitors from around the world.
The island also has wonderful culinary traditions. Guernsey's cuisine incorporates fresh seafood, dairy, and produce that are bountiful here.
If you are visiting Guernsey, then don't miss out on the following Guernsey's food and dishes:
Guernsey Bean Jar
One of my favourites. The Guernsey Bean Jar is a hearty, creamy, and delicious one-pot dish.
Ingredients include pig trotter, haricot and butter beans, onions, carrots, and bay leaves.This concoction is baked for 6-8 hours until it reaches a melt-in-your-mouth consistency. Locals used to bake it overnight and eat it for breakfast the next morning.
Today, locals typically consume the dish during the winter during traditional Bonfire Nights, also known as Budloe Nights. You will have to try this dish if you find yourself in Guernsey!
Gache Melée
Gache Melée is also a tasty Budloe Night staple.
It is a traditional apple pudding/cake typically served in autumn during the apple season. You can eat this sweet treat hot or cold and top it with custard or local Guernsey cream. If you love decadent, rich desserts, then you won't be disappointed by Gache Melée!
This centuries-old dessert is filled with apples, sugar, flour, and milk.

It is baked in a pan and served in squares.
Guernsey Ice Cream
It is no secret that Guernsey cattle are world-famous, so it isn't surprising that they produce tasty dairy treats.
Guernsey ice cream has a rich flavor and is higher in fat and protein than most ice cream. A characteristic that makes it unique is the yellow and orange streaks caused by beta carotene.
Cafés and kiosks across the island serve this delicious treat. It is perfect for a warm day at the beach or served over the decadent Gache Melée.
Ormer Casserole
Ormers are a special kind of shellfish that is unique to the Channel Islands. The taste is similar to abalone and is very mild.
Ormer Casserole is a hearty, delicious dish made from this delicacy. This recipe calls for ormers, butter, shallots, carrots, and pork belly. The ormers are soaked, pounded with a mallet, covered with flour, and pan-fried with oil and butter. They are added with the other ingredients and baked. It can be challenging to find ormers because harvesting is limited, though if you get a chance, it is a must-try Guernsey delicacy!
Guernsey Gache
Guernsey Gache is a sweet bread with dried fruits such as sultanas, raisins, cherries, and mixed peel. While gache means cake, Guernsey Gache is bread.
It is traditionally toasted and served with tea and Guernsey butter. You can find this bread all over the island at cafés and beach bars. If you have the opportunity, you should sample this bread with your afternoon tea by the beach. It's one of favourite treats for Sunday afternoon.
Hungry for more?
The island of Guernsey has no shortage of delicious culinary treats. Each of these mouthwatering delights represents longstanding traditions. Hopefully, you can try some of them on your next trip to the island!
If you would like to enjoy this delicious food on the beach, don't forget to check my post: The Very Best Beaches on Guernsey