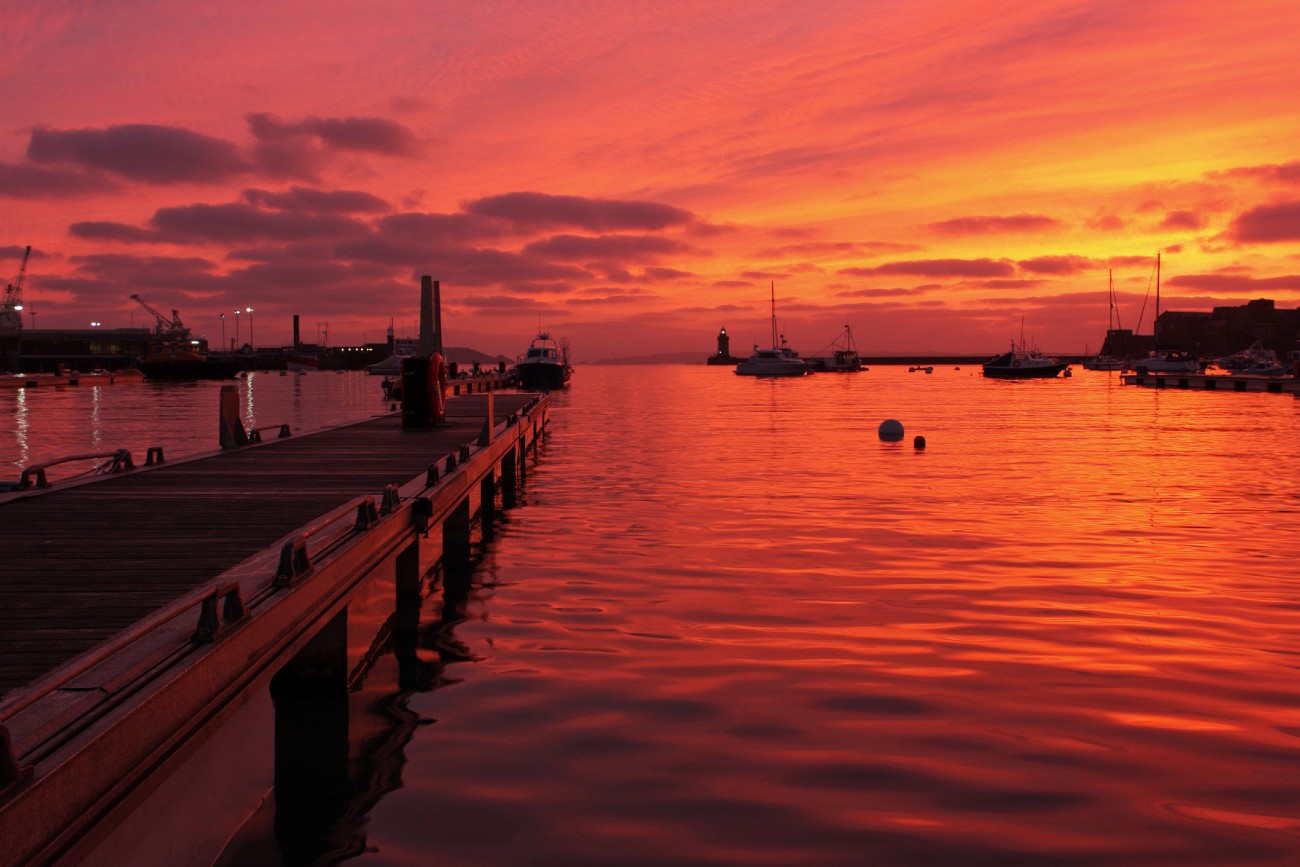 A famous monk once spoke about never being able to step into the same water twice. The reasoning was that when a person returns to the river, both the person and the river have changed. Arguably, one could consider Guernsey Island as an exception to this natural phenomenon.
Guernsey Island is nestled in the English Channel off the coast of Normandy. With a mild oceanic climate and population of roughly 63,000 people, you can enjoy the slower pace of life with a greater view. What are you waiting for? Find out why Guernsey is the perfect place for working and living!
Some Reason Guernsey Island is Cool
Guernsey Island is saturated with history and people from all around the world have come to Guernsey Island to relish in the amazing artifacts and sense of ancient history mixed with a dynamic past.
We all know the importance of being surrounded by inspiring nature and sensing the tranquil feeling of a special city or town. These elements can be especially important to you if you are working remotely or as a digital nomad because your mind is producing most of the work.
And, what is the mind but a reflection of one's environment? Let your stay on Guernsey Island shine through as a source of inspiration in your work and life- perfectly balanced and in harmony in like manner to your surrounding environment.
I put together an overview of the life on Guernsey Island, a place where the sky goes beyond the stars and continues on into space.
Working on Guernsey- What Makes Living Here Unique?
Other than the fact that Guernsey Island was once a haven for pirates during the Middle Ages, there are other features that make working and living on the Island a unique experience. This English Channel Island had been open to visitors since the Victorian ages.
Things To See And Do In
Expect the Golden Cows of Guernsey:
The Guernsey cattle is an internationally famous icon of the island. As well as being prized for its rich creamy milk, which is claimed to hold health benefits over milk from other breeds, Guernsey cattle are increasingly being raised for their distinctively flavoured and rich yellowy-fatted beef, with butter made from the milk of Guernsey cows also has a distinctive yellow colour.
Guernsey also hosts a breed of goat known as the Golden Guernsey, distinguished by its golden-coloured coat. At the end of the Second World War, the Golden Guernsey had almost been rendered extinct due to interbreeding on the island.
explore the island's coast
Castle Cornet
Peter Port Town Market
Victor Hugo's House: Hauteville House
Bluebell Woods
Visit St James Concert Hall
Go on a gin tasting experience – Enjoy gin tasting at the Bella Luce and learn about the Wheadon's artisan gin using locally sourced botanicals.
The military history of the island has left a number of fortifications, including Castle Cornet or Fort Grey. Guernsey loophole towers and a large collection of German fortifications with a number of museums.
Typical Cost When Travelling
First and foremost, you will want to take note of the bank notes used in Guernsey. It uses its own sterling coinage and bills. UK, English, Scottish and Northern Irish banknotes are also used in Guernsey.
Accommodation:
Total cost of living for two people with average consumption for one month will be 1352.29 GBP, no rent price included. Rent per month ranges between 1632 and 2811 GBP.
Non-residents are only liable on income arising from activity or ownership within Guernsey.
The housing market is split between local market properties and a set number of open market properties. Anyone may live in an open market property, but local market properties can only be lived in by those who qualify – either through being born in Guernsey (to at least one local parent), by obtaining a housing licence, or by virtue of sharing a property with someone who does qualify (living en famille).
B&B
co-living spaces began to thrive in Guernsey pre-pandemic. Since then, tourism has died down and the co-living market is undergoing change. The market has shifted from tourists to local residents. At the same time, co-living properties are being redesigned with the pandemic in mind. Landlords are looking to provide well designed co-living spaces to locals for a long-term lease.
Remote Work
Remember, while working from your laptop remotely, you have to eat. It's time to look into food options on Guernsey Island.
As a freelancer, you may be cooking dishes made of ingredients from the local market and seafood from the local waters. It's so important to have fresh food to keep that mind sharp. Well, sure. Now what kind of food can you find on Guernsey Island?
A popular dish is the ormer. Guernsey also boasts a killer stew called the Guernsey Bean Jar which I also enjoy cooking at home. Among local ingredients a traveler may notice butter beans, pork, haricot and beef as popular items in the market.
But let's face it, you won't always want to make scrumptious home- made dish. Lucky for you, you can find locally sourced food at Rockmount Restaurant. After a busy day at the desk or coffee shop where better to enjoy a local dish?
Budget Tips
Suggested daily budget
Living on Guernsey Island is not cheap although you won't need to spend a lot in the way of entertainment and transportation neither since the island is relatively small and there are many outdoor activities. Find out more about the cost of living on the Numbeo website.
Bus: one ticket is 1.36
Taxi: average fair per hour: 81.63
Car: price per gallon of gasoline: 1.56
Money saving tips
Although eating out in Guernsey is affordable, you can save money by shopping for groceries and eating a home. Likewise, Guernsey public transportation is efficient and offers monthly bus passes for the month for roughly 55 GBP.
To save on wi-fi and to be mobile you can look into getting an orange wi-fi box for roughly 25 GBP a month. This is a prepaid service and you can bring this box to any cafe and work remotely there.
Are you thinking about moving to Guernsey for a longer period of time? Find out more about renting a property in the following article: Renting Property in Guernsey