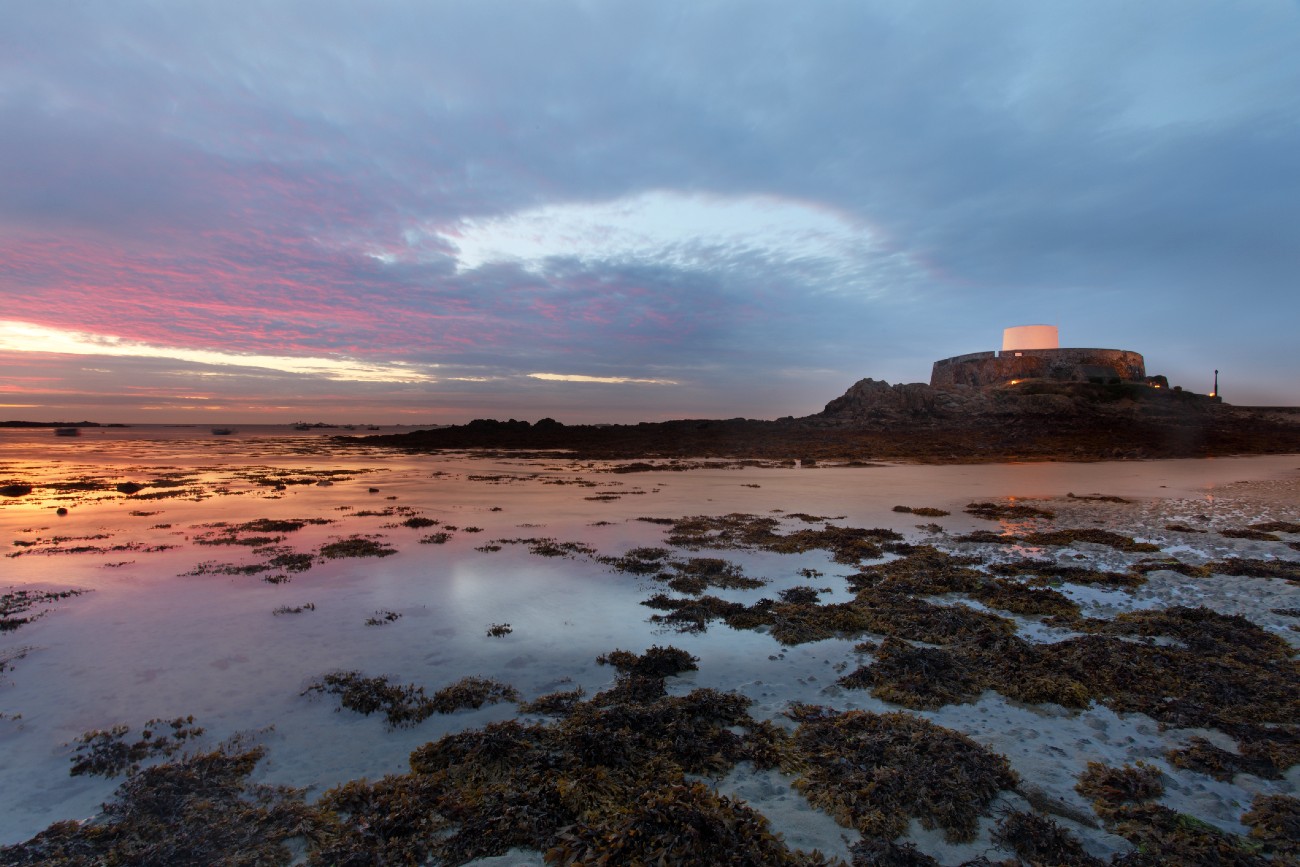 Are you wondering what to do in Guernsey on New Year's Day? If so, you have come to the right place to discover what lovely Guernsey in the Channel Islands has to offer on January 1st, 2022!
The Channel Islands is not very big when compared to the other islands, but it has the same vibe, whether it is the beaches, hundred-year-old castles, fortifications, the green-filled spaces, or a shopping vacation you are looking for. Although most of the attractions in Guernsey are closed on New Year's Eve and New Year's Day, with our help you will surely find something exciting to do while you are here.
So, here is a list of things that I recommend for New Year's Day in Guernsey.
1. Ice Skating in Guernsey
Ice Skating in Guernsey is one of my must-do things when I visit the Le Friquet Garden Centre! This runs from 27th November 2021 to 4th January 2022, and the best part is that you can do this even with your children.
You can ice skate for 45 minutes with your ticket. For children over 14 years of age, the same adult ticket prices apply. These ticket prices vary between the high and the offseason, and in January it will be as follows; adults/children- £10.00/ £8.00 respectively.
For children below 8 years of age, skating aids can be rented but you must be quick since it operates on a first-come-first-served basis.
2. GADOC's Mother Goose Pantomime
For those who are interested in a classical theatrical experience on New Year's Day at Guernsey, the GADOC proudly presents Mother Goose 63rd Pantomime which has been directed by Claire Cathcart and Jodie Hicks.
It started on the 18th of December 2021 and ends on the 1st of January 2022. The times vary depending on the date you have booked the tickets, but on January 1st it starts sharp at 7.30 pm.
3. Alderney's New Year Celebrations
The Alderney's New Year Celebrations are for anyone who likes to be culturally immersed while in the Channel Islands.
Alderney is the northernmost part of the Channel Islands, and it is easily accessible by a flight or a ferry from Guernsey. The flight only takes 15 minutes, can be a beautiful journey but expensive. On the other hand, the ferry from Guernsey departs from the Saint Peter Port and arrives at the Braye Harbour of Alderney within an hour.
As for the New Year Celebrations, you can enjoy the New Year Water Festival taking place at the Marais Square at 11 am, and the New Year's Swim at the Braye Bay with hundreds of locals and tourists alike at 12 pm on the 1st of January 2022.
4. New Year's Eve Masquerade Party at the Slaughterhouse
Masquerade parties are always a mystery and full of adventure. So, why not head to the Masquerade Party at the Slaughterhouse happening on New Year's Eve at the Castle Pier, Guernsey? These parties are my favourite thing to attend at the beginning of each year.
The entrance fee per person is £99, and you can also book the VIP tables. This entrance fee is inclusive of drinks and canapes, and amazing live music will be offered by DJs like James Turner, Sean Le Brun, and Toby Le Ray!
However, the masquerade party starts at 7.30 pm on 31st December 2021 and ends in style on 1st of January 2022 at 12.30 am.
5. Old Government House Hotel's New Year Celebrations
The Old Government House Hotel is one of the loveliest places to be on New Years' Day in Guernsey.
It is both a hotel and spa and the only 5-star hotel in the region which takes you back in past to the 18th century. The architecture is marvelous and therefore, even if you are not planning to stay there, it is worthy to explore the hotel after a nice meal just for its beauty.
There are some nice packages for its guests to enjoy from the 30th of December 2021 to the 2nd of January 2022.
For instance, this package includes a 5-Course Gala Dinner in the elegant Regency Room of the Old Government House Hotel, accompanied by live music and dancing!  You can also enjoy a delicious New Year's Day Lunch at the hotel.
6. New Year's Day Lunch at the Lobster & Grill Restaurant
While you are in Guernsey, don't forget to try out the famous New Year's Day Lunch at the Lobster & Grill Restaurant. The Lobster & Grill Restaurant is located in the Le Friquet Hotel, and it only costs £25.00 per person to have a very satisfying and delicious meal.
The lunch is served from 12.00 pm to 1.30 pm on the 1st of January 2022. You can try out their signature dishes like the Herm Island Oysters, Fort Grey Blue Cheese Salad, Teriyaki Pulled Pork, Tomato, and Basil Soup, Herb Crusted Beef, etc.
7. New Year's Day Shopping in Guernsey
We all love shopping, especially during Christmas Time and on New Year's Day. After all, you can also buy some nice gifts for yourself and your loved ones while you are roaming about in the busy streets of Guernsey!
Some of the best places to do shopping will be on Channel Island's capital which is St. Peter's Port. There is a Market Square in there that might be open on the 1st of January for a late-night shopping spree, but this cannot be always guaranteed as most of the attractions are closed during New Year's Day. You can find lovely items like handcrafted jewelry, hand-painted pottery, and many other locally crafted things.
Learn more about incredible island of Guernsey in the following article: Guernsey – A place people fall in love with and return to