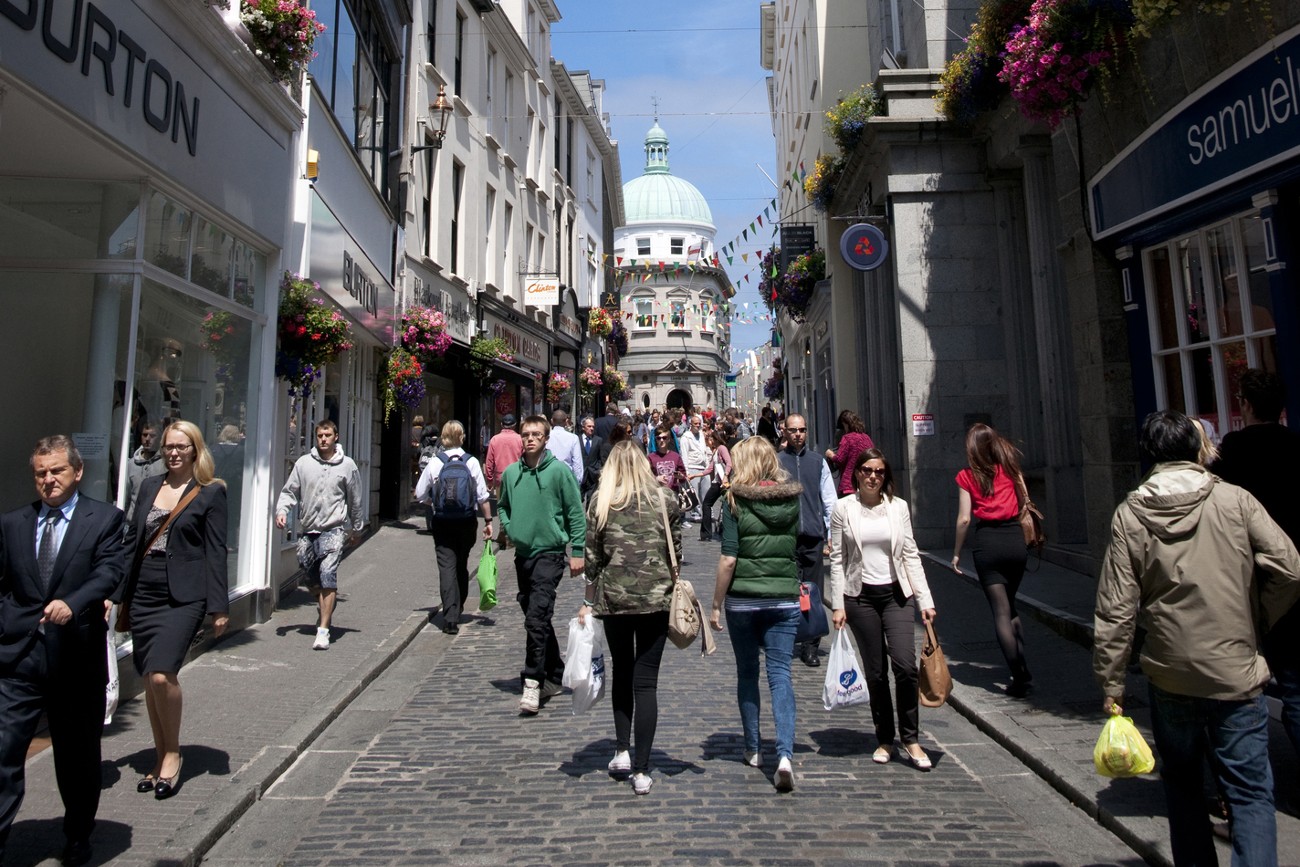 Iwasn't intending to dedicate part of my day to a bit of shopping but as I wandered around Guernsey, walking along by St. Peter's port, so many shops caught my eye so I decided I needed to go back and have a proper look.
Which is why I carried on along the high street popping in and out of any shop I fancied. It was lovely because along this road, right by Victoria's pier, you can find a series of boutiques, typical retail shops (which I like to avoid), and your special odd souvenir shop.
There was something that definitely caught my eye. An outdoor specialist shop, with all sorts of outdoorsy footwear, clothing, and equipment. Mountain Warehouse is owned and operated by a local family.
After a good two to three hours spent wandering the street and with a few goodies to show for it, I settled into a nearby restaurant overlooking the pier, waiting for my ferry home to Sark. Balthazar is perched right on the harbour and specialises in seafood. It has a lovely cocktail menu and loads of wine and beer options.
What shops shouldn't you miss in Guernsey
1.  Catherine Best – Jewellery Shop
Location: Steam Mill Lane St Martins Guernsey
Catherine Best is a family-run brand. In its designs you will find modern goldsmithing techniques with precious stones that create pieces that last a lifetime. Perfect place for those looking for gifts for their loved ones.
2.  The Guernsey Shop – Traditional Guernsey clothing & fun souvenirs
Location: La Tour Gand House, North Esplanade
At The Guernsey Shop you can find top quality garments and at reasonable prices, it is one of those delightful little shops you have to visit if you are looking for a perfect gift or souvenir to take home.
3. Beghins – Shoe shop
Location: 15 The Pollet, Guernsey
At Beghins you can find great range of shoes and casual shoe wear for babies and young children. The staff her is always very attentive and they will go out of their way to find you footwear to suit your taste and preferences.
4. Gwyneth and Grey – Clothing, jewellery and accessories
Location: 49 The Pollet, Guernsey 
This stylish store will surprise you with hand picked collections of beautiful clothing, jewellery, accessories and exclusive home scenting and beauty products. It is my favourite store because of its friendly atmosphere and great service.
5. The Wine Alley – Wine shop
Location: 1 St George's Esplanade Guernsey St Peter Port
The Wine Alley offers wide selection of wines of a superb quality. The owner Mike is always on hand to advise as to the best choice to compliment a particular dish you are serving. Definitely a wine shop to pop into if nothing else for the personal service alone.
Enjoy more of Guernsey! Find out more in the following article: Top 10 things to do in Guernsey