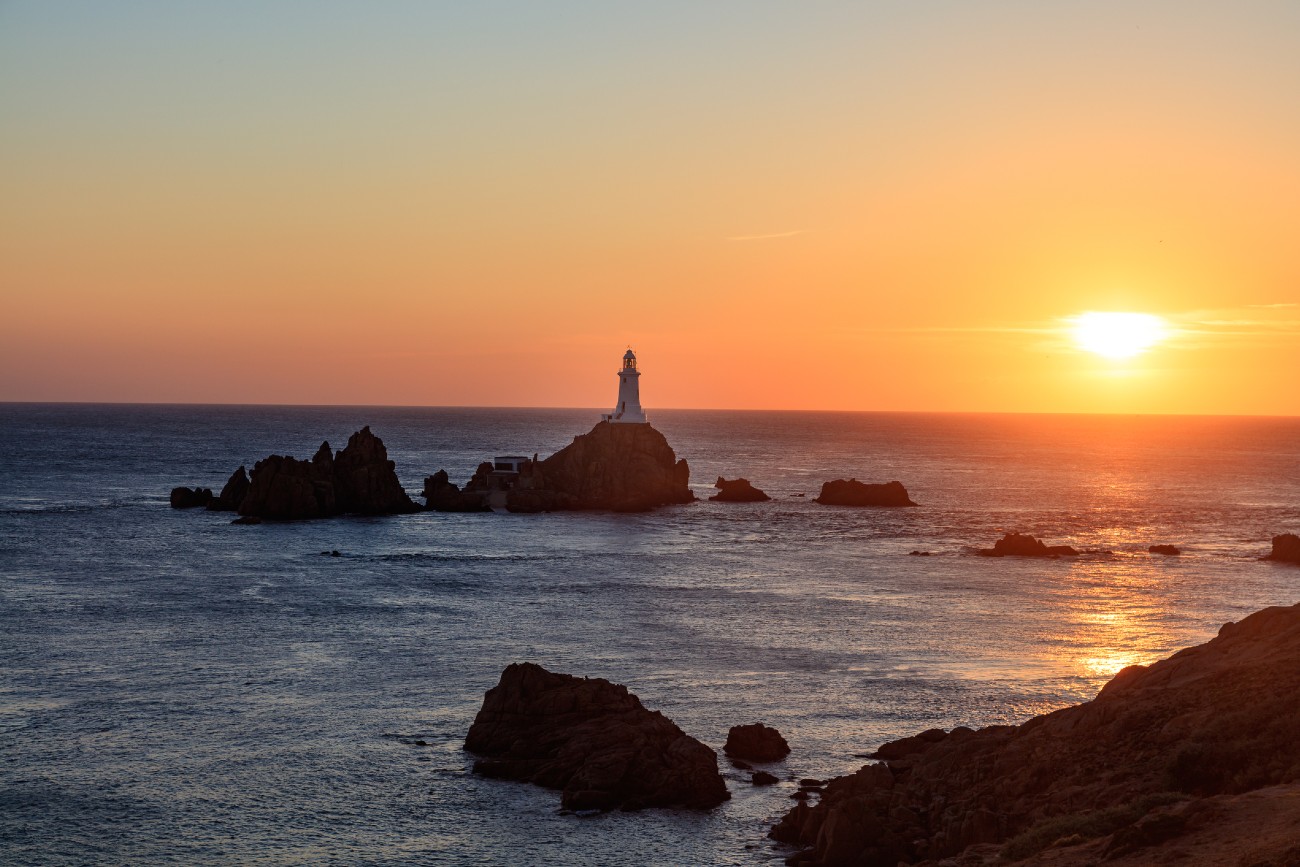 I am a sucker for a romantic drive down to the beach. Now imagine throwing in a stunning sunset, a bottle of wine and a Corbière lighthouse off the coast as your backdrop – swoon.
It was our last evening in Jersey and we were poised on making it count. We had just had a late lunch and had a few hours until sunset and knew that independent of what we chose to do that last evening it had to include watching the sunset fade into the ocean.
I chucked a bottle of wine, some crisps and some grapes into my bag. We then drove down to Jersey's west coast. The drive was almost as stunning as the actual destination. We had classics from ABBA to September playing as we laughed and looked out onto the coast.
It was getting a bit windier as the temperature dropped a few degrees, I pulled the sleeves of my jumper I chose to wear relieved we also had a small blanket in the boot.
As we finally pulled in, we jumped out of the car opened the boot and crawled in. We sat there smooched together looking out onto the wild island as the waves slammed against the coast and the sky changed colours.
It is quite the sight to see this big white lighthouse perched on a little bunch of rocks in the distance beaming as the sun begins to go down and the white becomes less translucent.
We had sips of wine and handfuls of crisps as we bunched up together under our blanket. It is such a lovely side of the island. Perfect for an evening like this. Nothing more than looking out having a chat and taking it all in.
Enjoy more adventures in Jersey! Find out more in the following article: How to have an amazing surfing escape to Jersey, The Channel Islands