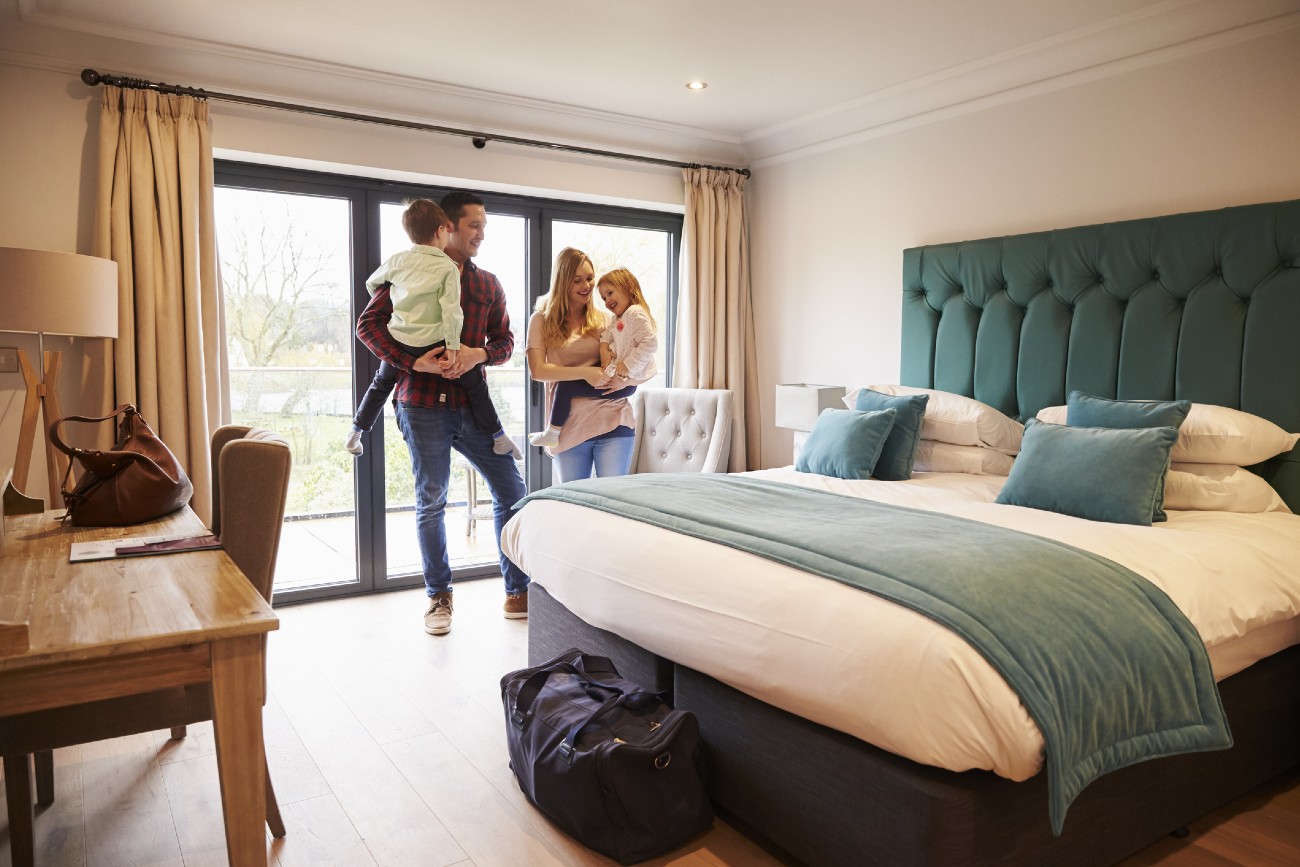 Jersey offers accommodation to suit all tastes and budgets, from camping to affordable luxury hotels. But suppose you are scoping out St. Helier for its potential to live and work in the future or just arrived with your family to start a new job and life.
In that case, let's look at some of your budget-friendly options. They won't break the bank, but will keep you comfortable, close to the action and accessible to the stunning scenery, beautiful walks, and fantastic food.
One main issue to note when searching for suitable accommodation for you and your family, is remember that many of your options will have seasonal openings. This can limit the alternatives available.
Self-Catering accommodation in St. Helier
This accommodation option is the perfect choice for families. You can do everything at your own pace and have the freedom to come and go as you please, setting your own schedule with your family.
The Merton Suites offer the freedom of an apartment with the modern convenience and style of a hotel. There are 28 units that can be booked as individual or interconnecting units. When staying, you will have full access to the facilities of the Merton Hotel from April through to October (seasonal opening for the hotel but not the suites).
These apartments are situated in an elevated location within walking distance of St. Helier's centre. The duplex apartments accommodate up to five and have fully equipped kitchens and the usual creature comforts of home. There is a mini-mart within a short walking distance and the properties are located in a residential area.
Guest Houses in St. Helier
Guest houses can provide you with the perfect home away from home where you can step out, breathe in the island air and relax into your new life. Here are some choices to help you understand what is available all year round.
This comfortable bed and breakfast establishment is located close to the centre of St. Helier, and easy access to many attractions and services by car, bus or on foot. Most rooms have an ensuite, and some use an adjacent bathroom along with the usual creature comforts of home. Alister Guest House also offer breakfast options and have free parking for guests if you bring your car.
This family-run guest house is conveniently located next to the gorgeous Howard Davis Park and boasts a private courtyard. There are larger family rooms available with free wi-fi and ensuites. As an added bonus, guests have full use of the facilities of the nearby hotel – The Norfolk, which is open during the April-October season.
This charming guesthouse is located in St. Aubin's village with spectacular bay views and across to St. Helier. All rooms have ensuites and excellent wi-fi. Breakfast is included, and there is free parking nearby. You can explore the cobbled street leading to the harbour and there are nearly 20 restaurants to choose from.
St. Helier budget accommodation does have limitations due to the seasonal nature of Island life. But that doesn't mean you need to pay huge amounts of money to get comfortable lodging options when moving to the island.
Are you interested in buying a property in Jersey? If so, then find out more in the following article: Buying a house in Jersey