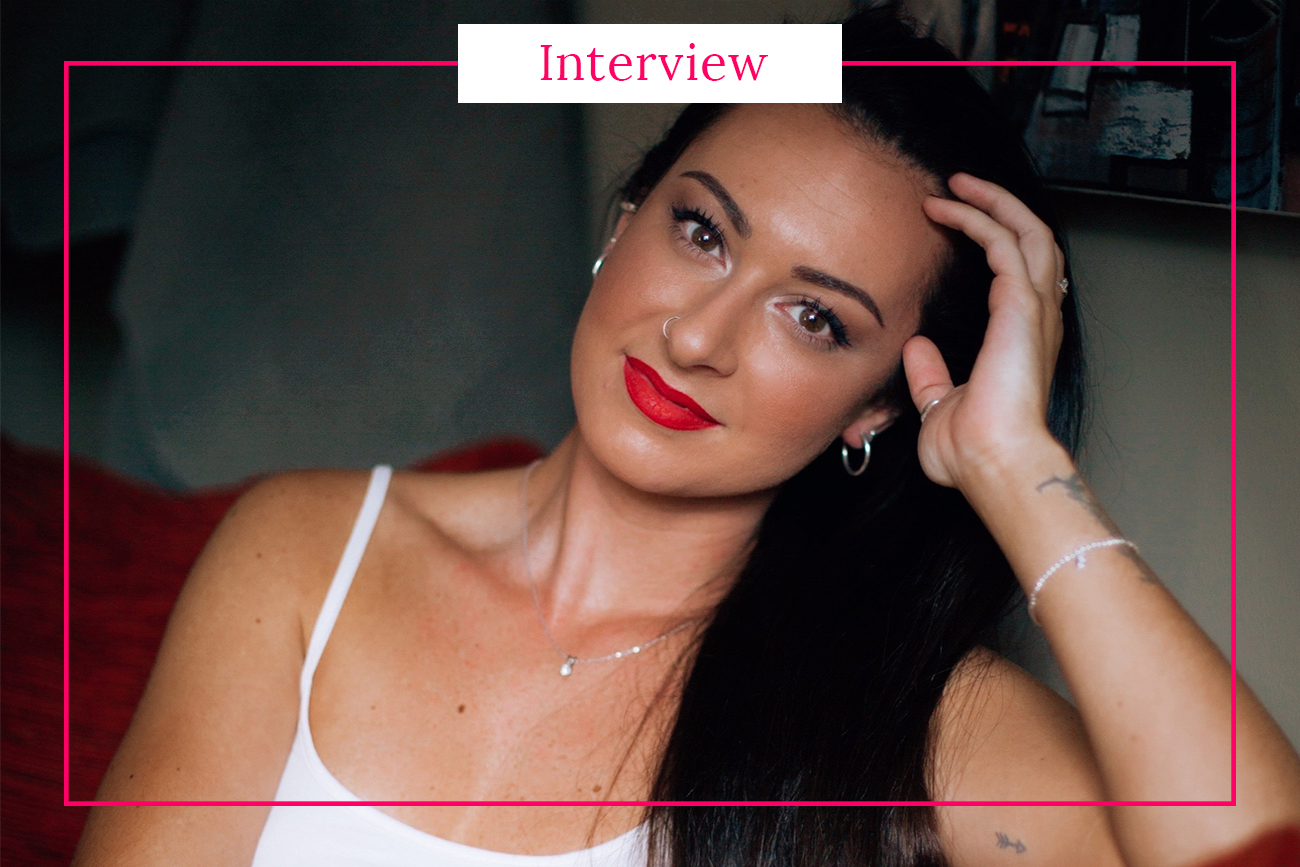 Valeria Silva was born on the beautiful Island of Madeira and came over to Guernsey when she was 18 months old as her parents moved over here to work.
She speaks both Portuguese and English and loves both cultures. She's always been fascinated by human behaviour and would often find herself wondering if there was more to life beyond what's visible.
She sees herself as a down-to-earth jokester and vibrant, wise soul that's always searching for answers and always wanting to help others. Her biggest fear is to leave this world knowing she could've done more. She feels deep in her heart that she has a big mission, both to heal herself and support others in healing too.
We asked Valeria a few questions about her journey towards becoming a coach and about the services she offers.
Valeria, please can you tell us what you do for a living?
I'm a Love and Empowerment Coach for driven professional women with big hearts who are longing for secure, stable love. I use a combination of tools with include NLP coaching, Kinesiology, Emotional Clearing, EFT Tapping, Inner Child Work, Meditation, Human Design, and the Gene Keys.
I'm also a qualified level 3 Personal Trainer, and Reiki Practitioner. My work has evolved a lot over the years, and it's currently undergoing a new evolution as we speak. I've worked with many women that have struggled with anxiety, stress, and a lack of confidence, as well as those that feel stuck without a sense of direction in life.
I've supported women in mastering their emotions, realising their sense of worth, getting clarity on what they want beyond what they 'think' they should have, and ultimately supporting them in stepping into the confident, unapologetic version of themselves, so that they can start going after their desires with more ease, speak their truth with more conviction, and ultimately have more self-love to support them in having healthier relationships with others.
Recently I've shifted my work more into supporting single women to find love and helping committed women who are struggling in relationships to heal their relationship dynamics. Over the years of doing a lot of inner work myself and supporting women through their struggles, I've come to the realisation that the foundation for confidence, self-empowerment, and stable, healthier relationships is to create a secure relationship to ourselves.
My business evolves as I evolve, and I'm always shifting and adapting in accordance with what I'm learning, what I'm witnessing in my clients, and what feels true for me at any one time.
Where did the idea of becoming a Love & Empowerment Coach came from?
I started my business as a Personal Trainer in 2017, and after helping so many women to get fitter and healthier, I noticed a common pattern which was that their desire for a better body ran so much deeper than just looking good aesthetically.
Every single one of them had a deeper desire for more self-love and confidence. This led me to study more which then meant I could help my clients using different tools to support change on more of a psychological and somatic (body/nervous system) level, as well as on a physical level.
I then stopped Personal Training in 2020 and went all out as a coach and decided this was the right title for me. I love helping women to feel empowered within themselves! Which to me looks like releasing the internal conflict that comes from 'shoulds' (which we have learnt growing up) and learning to meet ourselves and our needs with love, compassion and acceptance so we can stop settling and people-pleasing, and instead take control of our desired reality.
What were some of the challenges you faced when you first started?
Well, firstly I had no clue how to do business. I left my insurance job of 8 years to work part-time in a health food shop whilst trying to work out how to navigate being newly self-employed. So I guess the biggest challenges I faced were learning how to market, how to sign up new clients, and how to receive consistent income.
Apart from your podcast, free meditations and other inspirational content on your social media accounts, you offer also an 8-week Rise: Self-Navigating Programme. For whom is this programme intended?
RISE was my first ever group coaching programme that was designed to support women in healing, their wounds around needing to be a good girl in order to fit in and be liked. It was created for women who were struggling with anxiety, lack of confidence, and self-esteem to support them in re-creating a loving and empowered relationship with themselves.
Let's say I sign up for Rise. What can I expect to learn? Is it going to change me as a person?
So much is covered in RISE! From releasing the need to people please, to boundary setting, to shifting the stigma around self-pleasure, to getting clear on our desires and taking forward action towards them with clarity and confidence, to learning how to trust our intuition, to mastering our emotions so we can soothe ourselves in our darkest moments and know that what we're feeling has nothing to do with how worthy we are.
It's helped so many women to feel more empowered and unapologetic in themselves, and I still receive messages saying how life-changing it's been which really warms my heart.
Following my recent biz shift, I've decided to put a hold on RISE for now as I'm focussing on other projects, including my new 3-month transformation programme called Secure Love which I'm so excited about! But I'd really love to re-launch RISE in the future because I know how transformative it is and I still see it as my baby that I never want to let go of haha.
Please can you explain why you think meditation is good for us? And do you have any tips on how to start?
Absolutely! I feel like I could speak about this for hours but I'll TRY to keep it short and sweet!
We're often stuck in the past or eagerly worrying about what might happen in the future. So many of us feeling stressed, overwhelmed, and working at a million miles per hour which causes our nervous systems to be in a continued dysregulated state.
Meditation supports us in coming into the present moment so we can witness what's here, right now, in the moment. It allows us to move away from the need to do, do, do and regulates our nervous systems so we can create more spaciousness, acceptance, and ease in our lives.
For a dysregulated nervous system, however (ie. for someone that feels stressed most of the time) it can be very difficult to come into stillness because it doesn't feel safe to the nervous system). This means so many of us unconsciously want to dissociate from just BEING (going on our phones is just 1 small one), because when we're still, and not DOING anything, all of the emotions, beliefs, and thoughts we're afraid to face, have an opportunity to rise to the surface and be witnessed.
The irony is, that when we allow ourselves to face that fear, by BEING present with our thoughts, beliefs, and feelings, they actually begin to shift. So meditation is good for SO many things which include regulating our nervous systems, worrying less and being present more, feeling more acceptance and joy for where we are, and loving ourselves regardless of what we're feeling.
For someone that's never meditated before, I would start with just 5 minutes a day. You can either put on a guided meditation (my website has a couple of free ones or you can use YouTube or Insight Timer) or just put some calming music on and bring your attention to what's here right now by using your 5 senses. Start by looking, hearing, smelling, and feeling at what's around you.
If you're outside it could be seeing the grass, the sky, the clouds and other people walking. Hearing the sound of children playing and the birds tweeting. Feeling the breeze and heat of the sun on your skin. And smelling the freshly cut grass. Then closing down your eyes, bring your attention inwards and without judgment just notice what's present internally. It may be that you feel pain in your left shoulder or pressure in your lower back. Notice what emotions are present. Notice how your heart is beating. Just BE with it, without needing to change it or make it go away.
The more present we are with ourselves, the more capacity we have of becoming aware of patterns, behaviours, beliefs, thoughts, and emotions. And awareness is really the foundation to making any kind of change towards a better future.
Do you have any generic tips about how to worry less and enjoy life more?
All of the above! Plus, noticing how we're projecting our desired emotions into the future. For example, 'I'll be happy when I have x amount of money' or 'when I have that house' or 'when I have a partner' etc. And then bringing that desired emotion into the present.
So if it's happiness that you want to feel, what makes you happy now? What can you do right now in order for you to be happy? Our tendency to project our emotions onto a future goal means we're not only less likely going to enjoy the journey (which is what we want in the first place) but also means that we're less likely to achieve that goal because we're trying to move away from not feeling good, rather than moving towards what we want.
When we create what we can with what we have right now, and feel grateful for that, knowing that we have everything we need in the present moment, we actually increase our likelihood of manifesting the things we 'think' are going to bring us more joy, because we're already joyful. Like attracts like.
What advice would you give to someone considering starting a business in the Channel lslands?
See it as one big experiment! You don't have to have it all figured out (no one does). Try things out, see what works and what doesn't, and start seeing failure as much-needed feedback for improvement because ultimately there's no such thing as failure.
We're always just learning, growing, and evolving. Also, speak about it A LOT. Network, tell people what you do, share what feels true on social media, and choose to do what feels good to you, over what anyone else tells you 'you should' be doing. You are ALWAYS the authority, and you ALWAYS know best 😉
I'd also recommend getting business support if things feel confusing and sticky. Being an entrepreneur is a huge journey of growth so investing in those that have expertise in the areas we're yet to master, is a great way to build confidence and conviction.
I'm 5 years into my business journey and am always investing in developing my coaching and business skills. I don't know where I'd be now if I didn't receive support from other coaches. Just being in a community of like-minded people makes all the difference in showing us what's possible beyond what we've learnt, as well as remind us that we're not alone when times feel challenging.
What is your favourite thing about being a coach?
Witnessing crazy amazing transformations. Seeing so many amazing women go from not feeling good enough and not believing in themselves to feeling confident, empowered, and more fulfilled. It makes my heart burst so much!
What does your typical working day look like?
My mornings begin with a hot cup of water with ginger and lemon and journaling. I then sit in meditation, often using self-touch and massage to regulate my nervous system, and ask myself what it is I need. Shower, have a green juice, and either go to the gym, go for a walk or do some yoga/movement at home.
Have some brunch, and then sit at my computer ready for work around 12 pm. In terms of tasks, it really depends on the day. Tuesdays to Thursday I'll do a few client sessions over Zoom (because all of my work is done online) and these are my client days. Then there's content creation, future planning, financial tracking, programme creation, podcast interviews and editing, and video recording etc. I feel like this is just a small percentage of what I do haha, but you get the gist.
I tend to finish work between 5.30 pm and 7 pm. It depends on client times and my energy levels (I'm very much FOR honouring and trusting my body's needs). And then evenings are for dinner, Netflix, and quality time spent with my partner, myself, or friends.
Please can you share with us your absolute favourite spots for dinner / drink / coffee in Guernsey?
Oh my this is difficult because Guernsey is a hub for good quality food! I love Red for epic steak and sides, Hook is amazing for sushi and their beef wellington is to die for. Fat Rascals do a great breakfast and I often go to Coco for brekkie and a coffee on a Saturday morning with my partner. I recently went to Tinto for a glass of red and some tapas and I love the vibe in there. I also love going to Woodies at Bordeaux or Cobo Kiosk to get a takeaway coffee and sit on the beach.
What is a local dish you can't live without?
Guernsey ribeye beef from Auberge Du Val is up there with one of the best steaks I've ever eaten in my life! And I do love myself an English breakfast (not sure I could live without that!)
Where in Guernsey do you go when you need to unwind?
It depends on the type of unwinding I'm looking for haha. I love going for walks on the beach, or just sitting down in meditation – I tend to go to Vazon or Cobo for that. Fermain is also incredible – the cliff path walks and views there are stunning, and the cafe does great food too. I also love going to the reservoir in the summer if I'm feeling I need more greenery vibes. And I love sitting at Coco on a Saturday morning for brekkie and a coffee whilst watching the world go by.
Valeria recently released a new programme called 'Secure Love', which is for women who are struggling to find a stable, long-term relationship or women who are struggling IN a relationship. You can find more details on her website Valeria Silva. You can also check out her social media profiles for some inspiration – Facebook, Instagram or listen to Valeria's podcast.