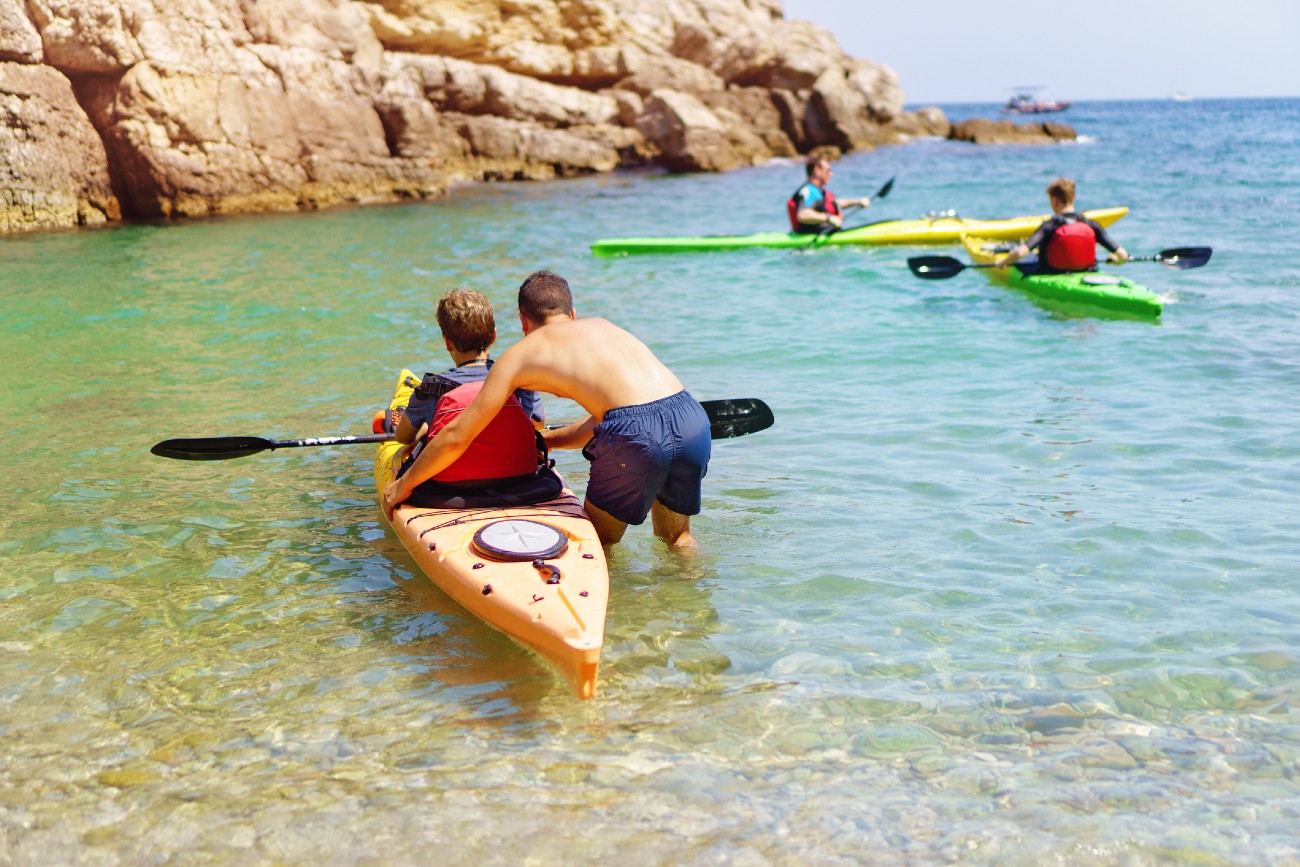 Do you fancy paddling around an ENTIRE island? Sounds like quite the marathon but it helps to note that Herm is a fairly small island next to its neighbours. This was possibly my favourite activity that we did. The views you get from a kayak as you gaze back at this mystical island and off towards the immense ocean you find yourself tranquilly floating on, were immeasurable.
It was also great because after the knackering two-hour long tour the drink we enjoyed in the pub tasted that much better.
So, what do you need to know? Outdoor Guernsey offers Puffin Patrol Tours. Yes, you read that right. A tour that takes you to explore the island from a kayak to meet the local puffins of the island. Watching them waddle around or perch their heads up was so hard to resist. I had to keep my hand over my mouth the entire time to keep me from squealing.
There are loads of options tours you can choose from. Or you can also hire a kayak or a paddle board from Shell Beach and explore by yourself!
Even if you don't consider yourself the most athletic it's such a fun activity that you can take at your own pace. I would recommend it. There isn't quite another way to experience the island. And it's great because you can explore parts of Herm that are impossible to get to on foot!
If I could offer some last tips if you do decide to embark on a kayaking tour, although this might seem like an obvious one: bring your swimsuit.
There is nothing better than jumping into the water for a quick dip when you start overheating! On the same note, travel light. And apply and re-apply sunscreen. Finally, bring a hat. That genuinely saved me. And despite my constant reminding, my friend refused and had a bright, red face for the rest of the holiday.
I can guarantee you'll love this. It is a fun activity to do with friends, by yourself or with your partner. If you choose a tour you'll have a group of strangers joining, which is always fun.
Would you like to find out more about my very first impressions of Alderney? Then don't miss the following post: My first visit to Alderney Island