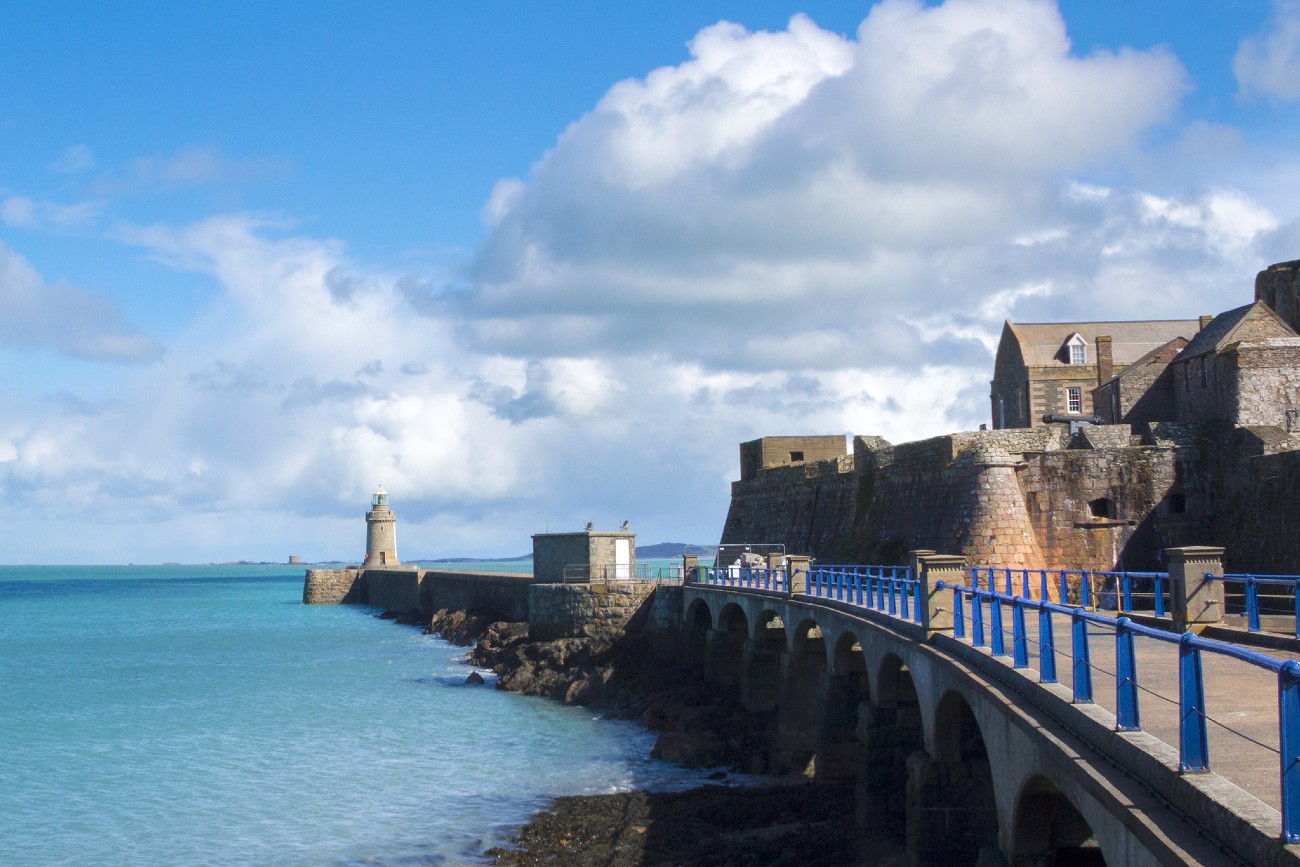 The older generation prefers the finer things in life and more sedately paced activities as enjoyable outings. Guernsey does not disappoint in this department, and there are plenty of opportunities to enjoy a day out with your grandma and grandpa that will be enjoyable for them and for you as their grandchild!
Guernsey is rich with historical sites, nature, and indoor entertainment that provides many varied activities to enjoy with your grandma and grandpa in Guernsey. Walks along the beach, cycling, nature trails visiting historical and cultural sites, or simply enjoying a seafood meal are some options!
Guernsey abounds with activities for young and old, but there are many options for the younger and older generation to enjoy together! We have gathered some ideas for places to take your grandma and grandpa on Guernsey that will allow them to enjoy what the island has to offer as well as the company!
Activities To Do With Your Grandparents In Guernsey
There are many activities available in Guernsey, but the suitability of the activity for your grandparents will depend on their level of vitality.
Younger grandparents can enjoy more energetic activities, but older grandparents also have more low-key sedate options.
One aspect to remember when looking for things for your grandparents to do in Guernsey is that they will enjoy spending time with you as much as they will enjoy the outing. Look for options to enjoy with them instead of sending them out on their own. Time with you is the most precious gift you can give your grandparents!
Visit Wartime Historical Sites In Guernsey With Your Grandparents
World War II has relevance to many older grandparents since it directly affected many of their lives. German forces occupied Guernsey for 5-years during World War II, during which time the Germans fortified the islands.
Many of these fortifications are still visible on Guernsey and are a poignant reminder of a difficult time in the island's history.
Guernsey was liberated on 9th May 1945, which is a date still celebrated on the island. A tour can be undertaken of the Island Occupation Trail, which covers a little over 22-miles, or 35Km which visits all the fortified sites on the island as well as museums dedicated to this period in the island's history.
It is best to arrange a taxi or bus tour to visit the sites in one day, or the route can be covered over multiple days.
Visit The Priaulx Library In Guernsey With Your Grandparents
Many of the activities we have covered so far to do with your grandparents are outdoor activities, but visiting the Priaulx Library is an ideal option for an indoor activity on a rainy day.
The Priaulx Library is more than just a library, but rather a historical record of the island, including old maps, newspapers, a photographic archive, a collection of rare books, records of family histories, and books in Guernsey French.
The library conducts guided tours of the facility, which is the best way to gain an understanding of the printed record of Guernsey's heritage curated by the library.
Cultural Sites To Visit With Your Grandparents In Guernsey
Guernsey has a long cultural history and heritage, which has resulted in many cultural spots dotted around the island, from fortifications to defend against Napoleon's attacking armada to ancient castles built on the island.
Castle Cornet dominates the view overlooking the harbor of St Peter Port and has seen occupation by a variety of occupying forces over its 800-year history. The castle is accessible by a short walk from the center of the city.
The castle boasts several museums, and a tour of the castle can take a full morning, so plan ahead, so you do not rush through this iconic site.
Hauteville House was the residence of Victor Hugo, a famous author of French descent. The writer's house has been transformed into a museum and still bears the décor installed by the author himself.
Dehus Dolmen, located in Clos du Valle, is an ancient Guernsey heritage site dating back to the Neolithic period when the Celts were the island's primary inhabitants. Dehus Dolmen is a burial chamber dating back to 3500BC and believed to be the tomb of a prominent Celtic chief.
Fort Grey is on the west coast of Guernsey and houses the Shipwreck Museum, which displays artifacts from shipwrecks that occurred in the island's waters. Fort Grey was built in 1807 and, known colloquially as the Cup And Saucer, makes for an interesting piece of island architecture as well as the museum it hosts.
Nature Trails
Guernsey has stunning scenery, from rocky outcrops to sandy beaches, with a rich wildlife diversity, especially birds.
There are more than 20 self-guided walks in Guernsey that cater to all levels of fitness and interests. Of course, these walks are outdoors, so this activity is best for sunny, blue-sky days.
One of our favorites is a short walk along the northern-most coast of Guernsey, which takes about 1.5 to 2 hours. The walk encompasses amazing sea views, with plenty of locations to stop and pause to enjoy the environment and restaurants along the way to enjoy a meal while you take in the view!
Collect Seashells On The Beach
Guernsey has many sandy beaches suitable for walking along the seashore compared to mainland Britain.
A stroll along the sandy beach to see what the sea has washed up is a common pastime on the island. Seashells are diverse and colorful, making a walk along the beach collecting a few well-shaped intact samples a rewarding activity.
If you are up to taking an adventure a little further afield for a spectacular shell collecting walk on a beach, a short 20-minute boat trip will get you to neighbouring Herm island. Here you can walk along Shell Beach, renowned for the beautiful shells washed up on the sandy shore.
Cycling in Guernsey With Your Grandma And Grandpa
If your grandparents are sprightly and enjoy more energetic activities, cycling is a great way to take in the beauty of the island.
Many routes are available, including flat, gentle terrain and some more challenging cycle trips. The scenery on a single cycle route can include quiet country roads, coastline vistas, historic landmarks, and breathtaking beaches.
The Top Of The Island cycle route is a short, easy ride of 8.7-miles or 14km and includes spectacular coastal views, visits a number of forts and historical sites, and natural sites such as Vale Pond, a breeding site for some of our birdlife.
Conclusion
We have only explored the tip of the iceberg of activities to do with your grandparents while in Guernsey! One of the most satisfying ways to spend time with your grandma and grandpa is to enjoy a meal out with them and explore the island's culinary delights.
Of all the activities you undertake with your grandparents on the island, the one they will cherish the most is spending time with you while taking in the beauty that is Guernsey!
Explore other activities in Guernsey! Don't miss the following article: The musts in Guernsey for your family holiday