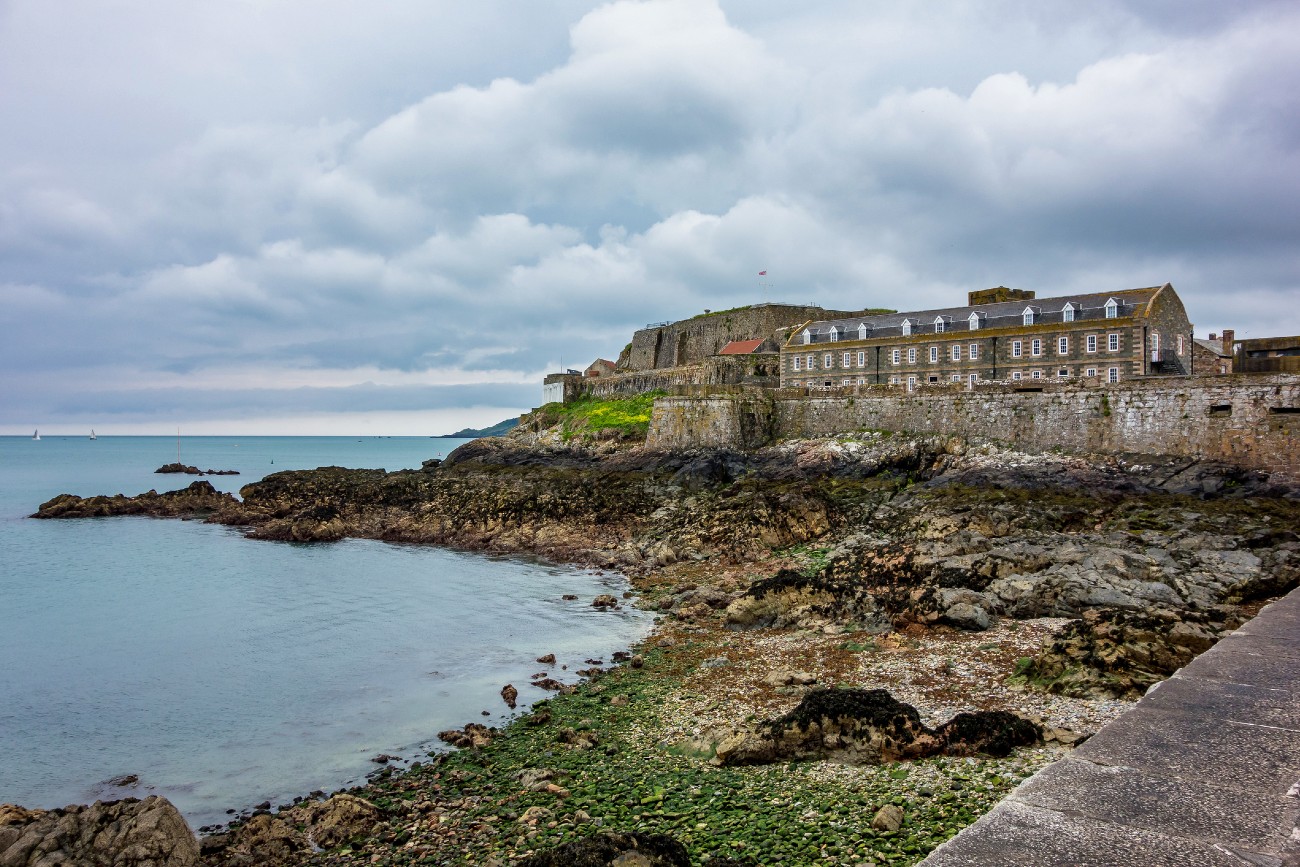 The Channel Island of Guernsey has an incredible amount to offer visitors, with thousands flocking to the island every year. Many come to Guernsey to enjoy traditional British seaside holidays with a European flair, and there are certainly some excellent beaches on which to while away the hours on a warm summer's day. But anyone who has explored the island even a little bit will know that Guernsey has an incredibly rich heritage.
This is perhaps most evident in the island's human landmarks, which each capture a specific period of Guernsey history. If you're interested in a spot of sightseeing, there is something on the island for everyone to enjoy, including chapels, manors, ancient forts, but also places like Hauteville House and Pleinmont Observation Tower. The following are just a few examples of the structures which help preserve Guernsey's rich architectural heritage.
Castle Cornet
You can't possibly talk about Guernsey's landmarks without mentioning Castle Cornet. Built as far back as the 13th century, this 800 year old structure stands at the mouth of St. Peter Port harbour. It sits on what was once a tidal island and it has played an important role in the defence of Guernsey over the years, seeing a succession of French invasions, playing a part in the English Civil Wars and being used as a prison during the German occupation.
As a result, it is a fascinating place to learn about the island's history and it is now used as a museum of sorts, with a series of exhibitions to be found within its walls. Due to its convoluted structure, the castle is a real maze once you're inside and it is much bigger than it first appears. I spent over three hours exploring it during my visit and I could have easily stayed longer. The castle has four lovely gardens which are extremely well-tended and, as you might expect, the views from the castle's upper sections are spectacular.
It's certainly a great destination for a day out in Guernsey and there are free guided tours to help you get the most out of your visit. If you happen to visit at noon, you will also be treated to the firing of one of the castle guns.
Hauteville House
One of Guernsey's landmarks which may not be quite as old as the rest is Hauteville House, situated in St. Peter Port. While it might not boast ancient status, this certainly doesn't detract from its significance, as the house was once home to one of Guernsey's most famous residents – Victor Hugo. The French writer, best known for Les Misérables and The Hunchback of Notre-Dame, spent 14 years at Hauteville House during his exile from France during the mid 19th century.
The house was built around 200 years ago and it has a regal presence in the town, with a bright white facade and a location which gives it commanding views out towards the islands of Herm and Sark. Hugo furnished the property lavishly during his time here and many of the original features remain intact, making it easy to imagine the writer sitting in his chair during your visit, pondering his works.
Hauteville House also has extensive gardens, which are lovely for a stroll. Tours of the house and gardens are available and I found this to be a great way of learning all about the house and Victor Hugo's story.
Pleinmont Observation Tower
Pleinmont Observation Tower is one of the most photographed landmarks in Guernsey, which might seem a little surprising, given that it is not the most attractive structure. The tower is five storeys high and made of concrete, and it stands on the edge of the fabulous Pleinmont headland, on the island's south-west coast. It was built by the Germans during World War II and designed as a lookout tower to warn against possible attacks from Allied forces.
The tower has been well-preserved and makes for a great tourist destination, particularly if you are interested in any kind of military history. You can climb to the top of the tower to get incredible views over the ocean, and you can admire the original rangefinders, which are still in working order. In addition, there is a battery dolmen gun-site nearby. I found the guns to be especially interesting but take care about the visiting times if you're planning to go, as the tower is only open between 2 p.m. and 4:30 p.m. on Wednesdays and Sundays.
Learn more about Guernsey in the following article: Guernsey – Bréhon, Crevichon, Herm, Jethou, Les Hanois, Les Houmets, Lihou