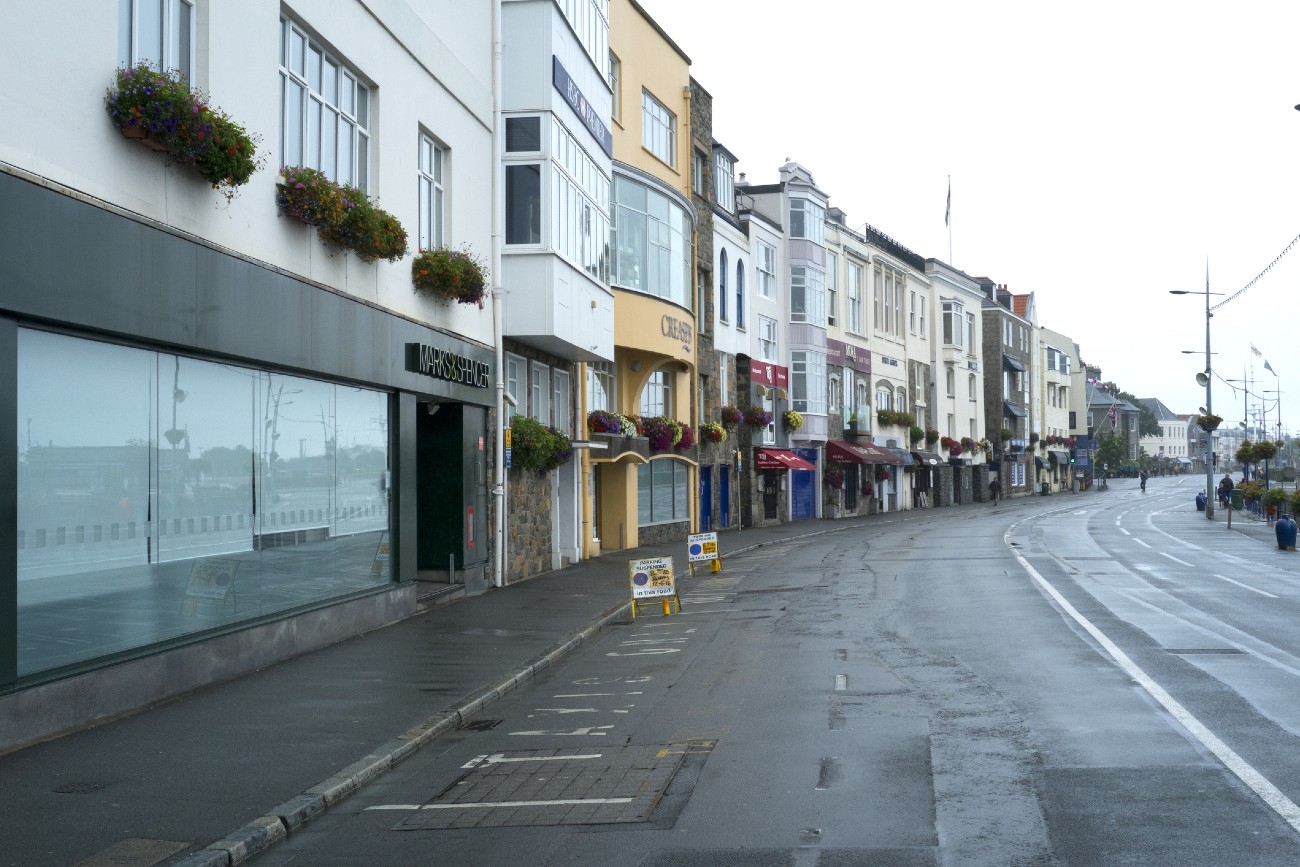 I definitely did not want to be considering alternate plans for rainy weather. Especially since the main reason I escaped to these islands was as a desperate attempt to get away from the grey skies of the mainland, only to now run into a bit more cloud.
Alas no one is truly exempt of rainy days no matter where you go. So, if you happened to fall victim to this unfortunate fate as well, don't worry you are far from the only one who has had to deal with a bit of mixed weather while on holiday.
Making plans for a rainy day in Guernsey
As I sat next to my cold morning cup of tea, as the rain pitter-pattered against the windows of our cottage window, I stared blankly at the weather prognostic on the weather app. Today came with the promise of rainy showers all morning with short intervals of sunny spells. We slowly accepted the stark reality and then summoned the strength to pondered up any ideas of what we could do today.
Lucky for us Guernsey is ready and equipped with a list of perfect plans that will rescue you from this unlucky streak of bad weather.
We battled between spending the day at the German Occupation Museum because being that a significant part of the island's history lies within the German occupation during World War II, we found that this might be the perfect plan. Another place we considered was Castle Cornet – an 800-year-old castle off the east coast of the island, also a big part of the island's history but paired with beautiful views of the coast.
Finally, we looked at Hauteville House, which was Victor Hugo's house, the author of Les Miserable spent 15 years here. As a personal fan of the book, the film and the musical I found it all too hard to resist choosing this one of the three.
Heading to Victor Hugo's house
Luckily after nearly an hour of Google searches and back and forth debating we decided that the best options were to go on over to Victor Hugo's and then, hopefully, make the 15-minute walk to Castle Cornet without getting rained on. Before leaving we braced ourselves with the windbreakers, we nearly didn't pack, and an umbrella that I neurotically always carry in my purse. Which, in this case, paid off.
As we scrambled out of our cottage scrunched up together under my average sized umbrella, we made our way to our first destination.
Victor Hugo's house was nothing short of what I was expecting. The house alone evoked utter creative outbursts. From the dark woods of the floor to the bright red tapestries, you could just imagine Victor Hugo pacing along the rooms powering through writer's block. As a blogger I was in constant awe at the very presence of it all. I guess it is just a house at the end of the day, a very nice one at that. Even if you aren't as prone to the wanderings of a great writer this house provides for the perfect escape from the rain. A cosy dwelling to escape to for at least an hour and half.
After a few hours wandering through the rooms basking in it all, I would periodically glance out of the windows for a glimpse of hope that the rain would stop. When it finally did, we made a run for it.
Enjoying the views from the Castle
From Victor Hugo's house to Castle Cornet, it's about a 15-minute walk, but at our pace we were there in about 11. Luckily as we arrived the rain had stopped so we were able to stand out and take in the stunning views from this coastal castle. It sits right on the edge of the coast so you can view the sea raging against the rocks below. We stood there for a few minutes and as if on cue we started feeling a trickle. Before that trickle came pouring down, we took that as a sign to head into the castle.
What we found was remarkable.
I have to admit aside from the tours that take you into the history of the castle – which was fascinating – my favourite part was the gardens. They are stunning. So, kudos to the castle gardener.
By the time we finished we decided food was in order, which was perfect because the Castle Cornet is right next to St. Peter's Port which is full of lush restaurants fit for whatever mood you might find yourself in. We decided to go for Octopus Restaurant as it had been amply recommended at this point. The seafood dishes were delicious, and it made that much better being that we were a glance away from the ocean. Looking out at the sea while enjoying fresh seafood just makes me swoon.
So, if you are stuck with rainy weather, don't fret. It could definitely be worse. Sure. it's no lounging out on the beach, but it's not too bad either. Plus, I just had a look at my handy dandy weather app, and it looks like tomorrow calls for sunnies and sun cream.
Enjoy more adventures in Guernsey! Find out more in the following article: Wine tasting in Guernsey