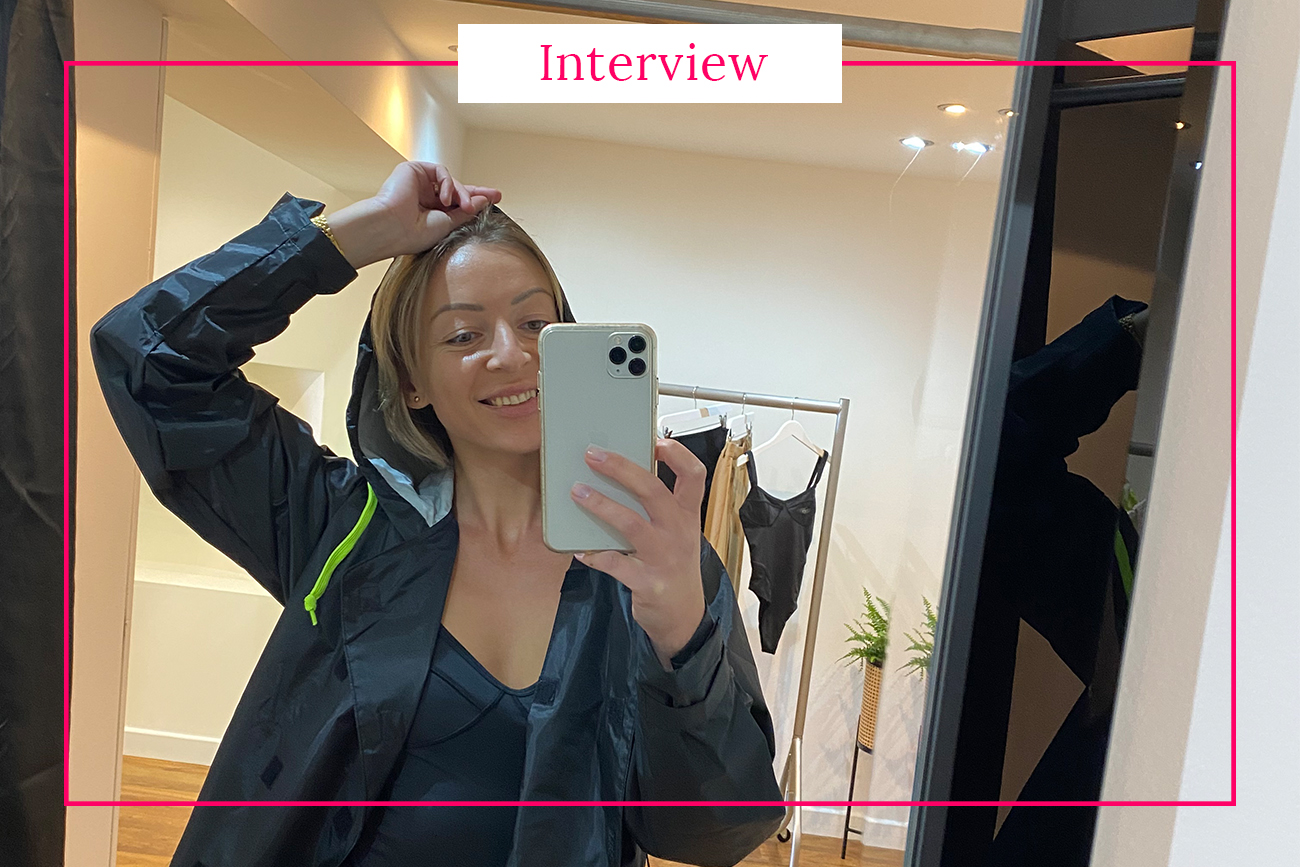 Linda Andreika comes from Latvia but has been calling Guernsey her home for 11 years! She came here in the spring of 2011 with her friends and has been here ever since. She has met many great people, made fantastic memories and so she is building her life here in an industry that she loves.
Linda recently opened a new online store called Lebanez that sells lingerie and apparel with the focus on sustainable living, aesthetic and minimalistic designs.
We asked Linda a few questions about her business, as well as her favourite spots on the island.
Linda, please can you tell us about your business and the products you sell?
We promote sustainability and longevity for the clothes that we own. We introduce brands who support exactly that and their core value is to be gentle to the planet and create contemporary designs made from organic and recycled materials. We would like to spread the idea of being conscious in making daily decisions in fashion in any way and we can help to do that.
What made you decide to become a business owner and start your own lingerie and apparel brand?  
I have tried many industries before but always felt there is something missing. So I listened to my heart and started business. I saw opportunity for designs that we always try to seek outside Guernsey and now we have brought them right here!
How would you describe the designs of the lingerie you sell?
Contemporary and most comfortable. Any design, from string pants to bags 🙂 Sustainable, organic and recycled.
Your brand is called Lebanez – please can you share with us the story behind its name?
Leba is my family's initials and also is a Hebrew girl's name meaning beloved. Nez is an urban word that describes infinite love for someone. We love life and we love everything around us and we want to spread it and be modern and live a long time!
In your opinion, what makes great lingerie?
Best lingerie is comfortable which is number one must and second number one must is it needs to highlight everyone's unique body shape. We are all unique and we should highlight that and celebrate it with the finest products.
What piece of advice would you give to someone considering starting a business in the Channel lslands?
Do it! If there is something you truly love and makes you feel alive then all doors are open and all opportunities are yours!
What does your typical working day look like?
I wake up at 5am, have a workout, go for a swim in the sea and come to my store. I work on social media platform, work on our online website, inspire from the best in fashion, arrange some sets in the store, work with customers, try to understand what they like and what what they are looking for. Our customers are also our inspiration because we listen and try to provide what they are interested in. We also try to inspire people to love themselves as they are!
Who are your products for?
Our products are timeless and some are unisex. Young as 16 up to age you love living life in style!
Where in Guernsey do you go when you want to unwind?
I unwind in the nature, doing cliff walks and relaxing on the beach. I love city and buzz because I am energetic but I equally love nature – its peace and space where I can simply be and charge my energy.
What are your favourite places to eat out and drink in Guernsey?
I love Hook since the beginning because it has a vibe and best food and fun people!
What's your favourite place on the Channel Islands and why?
St Martins because it's always sunny there and it has got my favourite cliff spots 🙂
If you are looking to upgrade your wardrobe with some beautiful new additions, don't hesitate to check out Linda's website Lebanez.
As Linda says: Sometimes people only pay attention to things that they are used to and they are scared to try different things. Sometimes it can be inspiring to discover new ideas that can give your life a new direction. Fashion and appearance can change your life! If you would like to find out more check out her Instagram account.