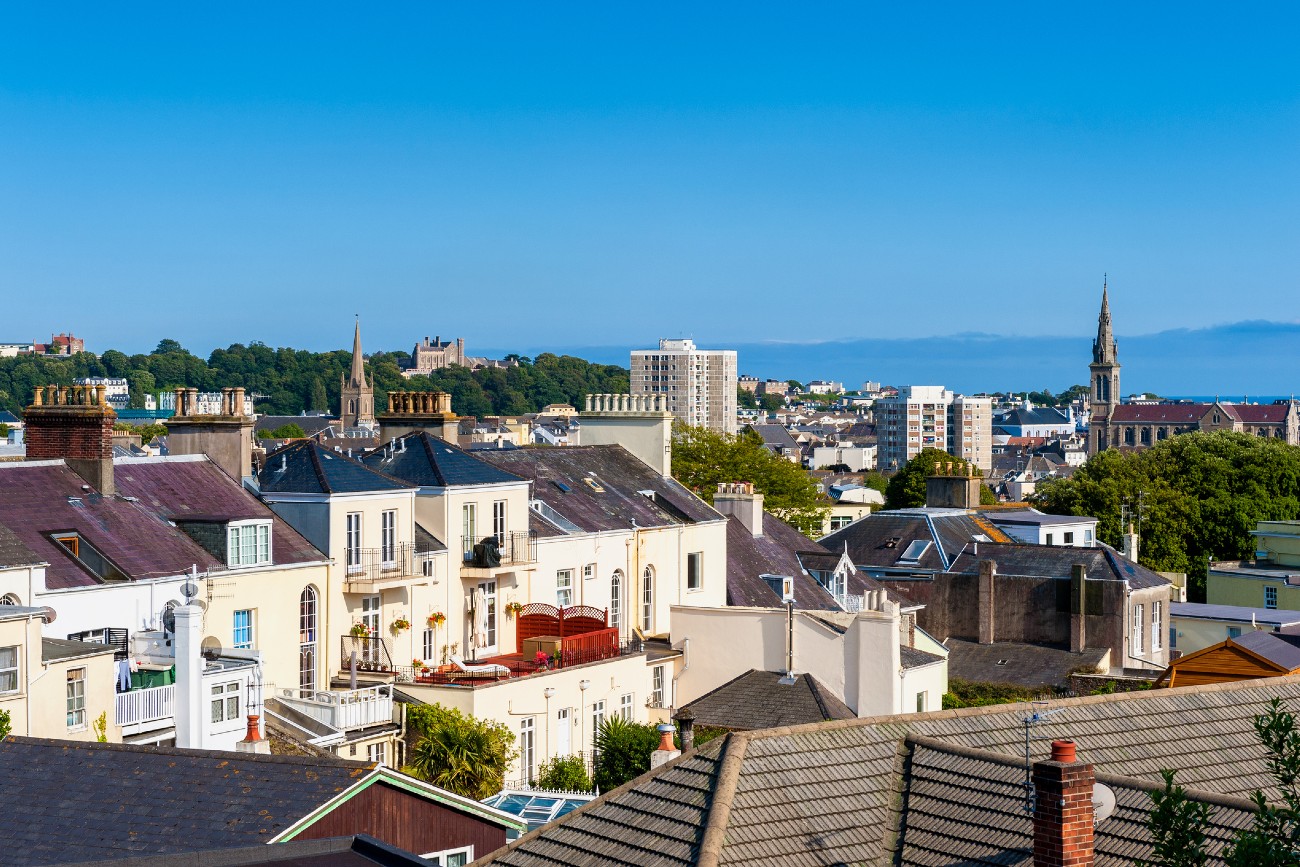 With glorious beaches, areas of outstanding countryside and over 70 km of coastline, Jersey is certainly a beautiful place to live. Its top class education system, great dining opportunities and mixture of British and French culture make it very attractive for those seeking to buy a property. But doing so can be a complex process and I put together a few things to note if you're considering buying a house in Jersey.
Jersey Residential Status
Buying property in Jersey is slightly different to buying property in the UK, in that there are four types of residential status. The category you come under determines where you can live and work on the island. The categories are as follows:
Entitled – This is someone who has lived in Jersey for at least 10 years, or is classed as a High Value Resident (someone who brings significant economic or social benefits to the island).
Licensed – Someone who is an essential employee or who owns an essential business.
Entitled to Work – Someone who has lived in Jersey for 5 continuous years, or who is married or in a civil partnership with someone who is Entitled, Licensed or Entitled to Work.
Registered – Someone who does not qualify under other categories.
Entitled residents can buy, sell or lease any property. Licensed residents can do the same, apart from first time buyer restricted or social rented housing, in their own name so long as they keep their 'licensed' status.
Entitled to work residents can buy property jointly with a spouse or partner or can lease 'registered' property. Registered residents are only allowed to lease 'registered' property. More information on this can be found on the States of Jersey website.
Once you have confirmed your residential status, buying a property in Jersey is very similar to buying property elsewhere in the British Isles. The main difference being that all property transactions go before the Royal Court.
Where to Buy a Property in Jersey
There are many factors to consider when deciding where you would like to live in Jersey. There are some lovely towns on the island, including the charming capital of St. Helier, where you can enjoy urban living close to all essential amenities, restaurants and leisure opportunities. The largest towns are all located by the sea, but no matter where you locate yourself, the coast will not be far away.
There are a total of 12 parishes on the island and each one has a different feel. The most expensive part of the island to buy property is the south-west, in the parish of Saint Brelade. Many people choose to live here as it is an easy commute to the capital. St. Helier is great for finding townhouses and terraced homes, as well as studio flats and apartments.
If it's the peace and quiet of rural living that appeals to you, the Jersey countryside is well-known for its country houses, restored farmhouses and quaint cottages. Stone farmhouses are best sought after in rural parishes such as Saint Saviour, Saint Lawrence and Saint John, while Saint Ouen on the western coast has many mansion-style homes with upwards of five bedrooms. Saint Saviour's parish in particular is a good place if you're searching for exclusive locations, offering detached houses in gated communities.
At the opposite side of the island, the eastern parishes of Grouville and Saint Martin have many granite cottages and listed buildings, with the popular town of Gorey straddling the two parishes. Saint Martin has also been the site of a lot of new home construction in recent years, with a range of contemporary houses suitable for families and working couples.
Jersey's Property Market
In general, it is more than twice expensive to buy property in Jersey than in the UK. As of the beginning of 2021, the average house price in Jersey was £567,000, much higher when compared to the UK's value of £249,000. It is even more expensive than the average house price in London, meaning Jersey is one of the most expensive places to buy property in the British Isles.
House prices are still on the up too, with a 5% increase since 2020. This increase was slower than those of both Guernsey (6%) and the UK (7%), however.
There is substantial variation in the cost of properties depending on their size, as would be expected. While the average cost of a two bedroom house in 2020 was £548,000, the average cost of a one bedroom flat was £285,000.
Would you like to also learn more about renting in Jersey? Then read the following article: Renting Property in Jersey