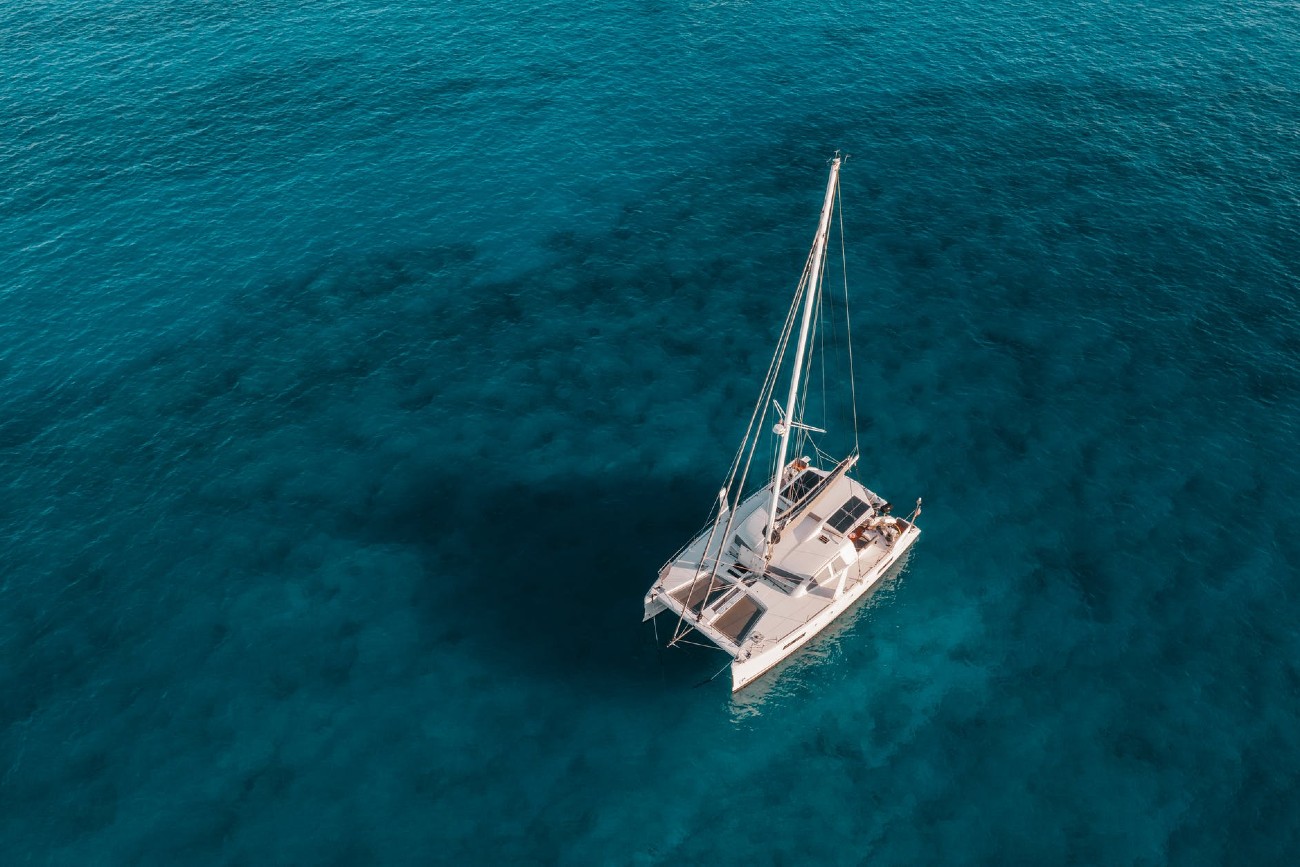 There are perhaps few places in the British Isles better than the Channel Islands to go boating. With warm summer temperatures, lots of sunshine and a plethora of islands and islets to explore, it's no surprise that boat ownership in the region is high. Jersey in particular is a great place for boat trips, boasting some glorious coastal scenery, as well as many harbours and marinas.
If you don't happen to have your own yacht, that doesn't have to mean you'll miss out either, with several companies offering yacht charters from the island. Two of the most notable companies operating in Jersey are Jersey Yachting and Offshore Yacht Charter. There are options to join pre-arranged sailing trips, or you can charter a private yacht and tailor the trip to your own desires. You don't even need to have sailing experience, as a skipper will be provided for you. No matter how you choose to go boating in Jersey, these are some of the best spots to head for.
Serene, Sandy Bays
Azure waters, golden sands, swaying palm trees – Jersey's beaches speak for themselves. Some of the best examples to visit by boat are on the west of the island. The picturesque harbour at St. Brelade has some sheltered spots to the east of the inner jetty, which are perfect for dropping anchor and going ashore. It was voted in the top 3 beaches in the British Isles in 2019 and is always a popular spot for sunbathing, swimming and sand castle building.
From St. Brelade, you can head west and round a scenic headland at Jersey's south-western tip. This is the site of La Corbière Lighthouse, which sits atop some low-lying rocks just off the coast. The lighthouse is one of the island's most iconic landmarks and is a particularly beautiful sight around sunrise or sunset. From here it is just a stone's throw to Petit Port Beach, or alternatively you can head east from St. Brelade and drop anchor at the west end of Portelet Bay – a popular anchorage and stunning location.
Jersey's Offshore Reefs
As well as its great beaches and seaside towns, Jersey has a number of offshore reefs and island groups. Some lie quite a distance from the shore, making sailing trips the only way to reach them in most cases. Small RIB boat trips to some of these reefs are provided by companies such as Jersey Seafaris, however private boats or chartered trips can offer you more time and freedom when it comes to exploring.
Two of the most interesting reefs to visit by boat are Les Ecrehous and Les Minquiers. Both are designated RAMSAR sites, a title which is bestowed upon them due to the incredible diversity of life they support. All manner of marine animals can be found around the islands, including seals, dolphins and basking sharks. The reefs are also havens for birdwatchers, especially during the spring and summer.
Les Ecrehous are situated about 6 miles off Jersey's north-east coast and are made up of a few beautiful islands dotted with abandoned houses and featuring sweeping sand bars at low tide. The tides can be strong when they are low and the safest approach is from the south-east.
Les Minquiers are located to Jersey's south and also feature a number of small buildings, including the most southerly toilet in the British Isles. It is important to be careful if navigating between the rocks here, as they are notoriously treacherous, with calm days being the safest times to visit. The moorings here are privately owned, however it is possible to anchor at the main island.
St. Aubin and Gorey
If the thrill of sailing to remote islands and navigating dangerous waters isn't for you, it is also very easy to enjoy Jersey a little closer to shore. The capital of St. Helier has a lovely marina and is certainly the place to dock for a bit of boutique shopping, though there are also a great selection of trendy bars and restaurants.
However, the town's popularity in recent years has contributed to a slight loss of its traditional, quaint appeal. If this is what you're seeking then the seaside towns of Gorey on the eastern coast and St. Aubin to the west of St. Helier are ideal. Gorey can be a little tricky to reach by boat, due to Jersey's eastern coast having some areas of reef, but the trip is certainly worth it, with the small town having some fantastic seafood eateries and a spectacular castle. Its harbour provides moorings and shelter.
St. Aubin is a similar harbour town, and its cafes and restaurants can certainly compete with those of Gorey. And while it may not have a castle, it does have a very impressive fort situated on a tidal island. The town is also the home of the Royal Channel Islands Yacht Club, which provides great views and great food.
Explore the natural landscapes of Jersey in the following article: Jersey's Woodland Wonders