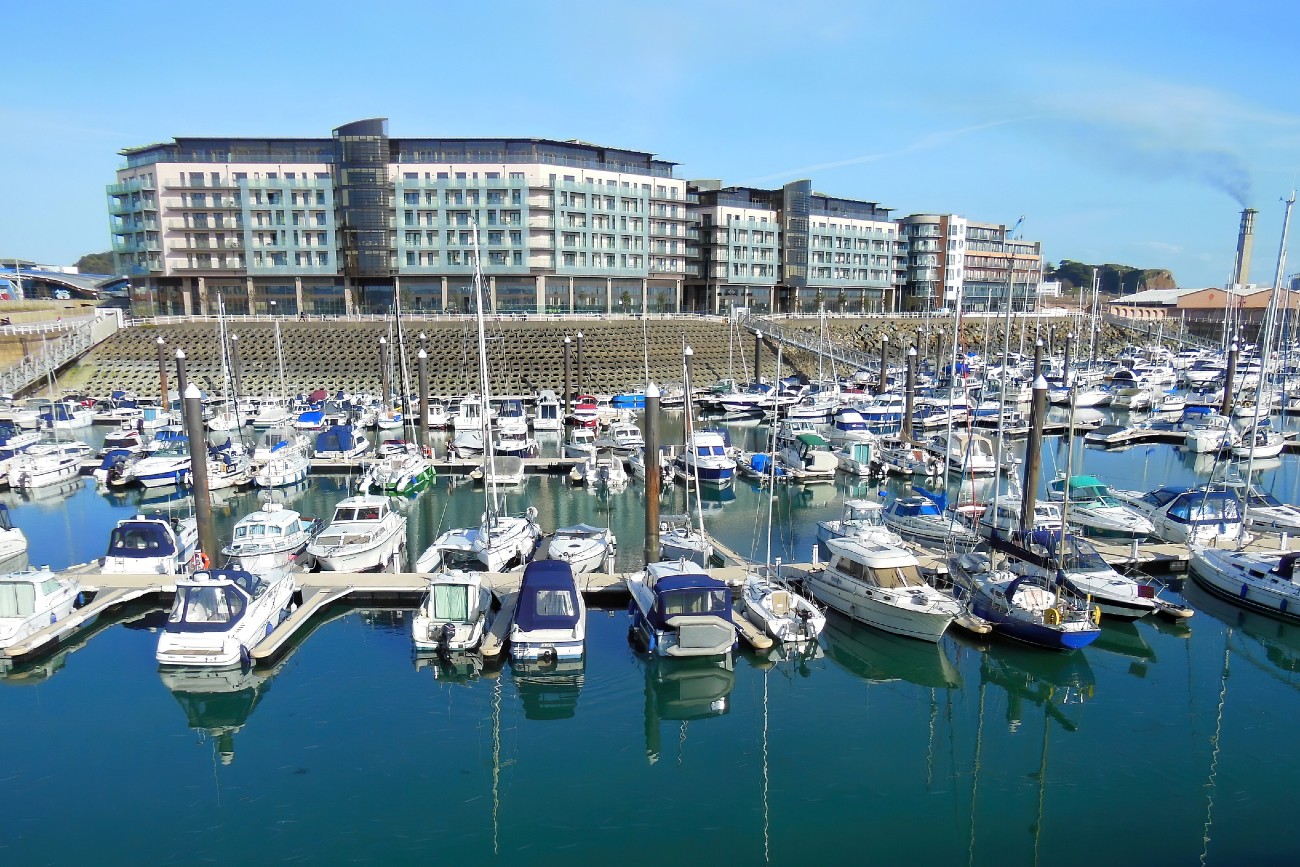 There is something that we have to recognize, we know very little, to say nothing, about sailing. We do not have the knowledge to recommend a boat of 30, 40 or 50 feet, or more inclusive.
We start from the principle that, when reading this article, it is because you are an expert on the subject and perhaps you might be the ideal person who shall give us some instructions on the topic.
In any case, we do know about The Channel Islands, its history, its geography, its climate, its nature, its people, its laws and so many other things that the visitor, tourist or sailor needs to know, to make their trip to this magical place one more pleasant.
However, we have researched and collected some information for those who decide to embark on the adventure of meeting The Channel Islands in their own boat. They are expert opinions that have helped us understand a little more about this fascinating world of sea sailing lovers, and that we know will be of great use to you.
What are The Channel Islands?
Let's start by explaining a little that The Channel Islands are made up of two Bailiwicks: the Bailiwick of Jersey, with the island of Jersey (the biggest one of all the islands ), and the Bailiwick of Guernsey, with the islands of Guernsey, Alderney, Sark, Herm, Jethou and Brecqhou.
Both Bailiwicks also have a group of uninhabited islands. Jersey has The Minquiers, Ecréhous, Les Dirouilles, and Les Pierres de Lecq (the Paternosters). Guernsey has Burhou, Casquets, Ortac, Renonquet, Caquorobert, Crevichon, Grande Amfroque, Les Houmets, and Lihou.
All of these islands have something to show and to be explored by the visitors, whether we talk about their beaches, coasts or wildlife.
Let's talk now about its tides. An environmentally rich intertidal zone has been created around the islands, thanks to the great variation experienced by the tides in the place.
In fact, Burhou, Ecréhous and Minquiers have been designated Ramsar sites. What does this mean? They are wetlands of international importance, according to the Ramsar Convention for the conservation and sustainability of these wetlands, recognizing their fundamental and ecological functions.
The warmest months to visit The Channel Islands are between May and October. Therefore, we will begin with that first recommendation, when you decide to visit this place so that you take it into consideration in your planning process.
Sailing to Jersey
As we already mentioned, Jersey is the largest of the islands of the group that makes up The Channel Islands. It has a wide variety of beaches, country roads to explore, and sites of historical interest. Its capital, St Helier, where its port is also located, is a place full of history, shops and businesses where you can buy without being charged VAT. In addition, the surroundings of the island are ideal for those who enjoy being able to fish.
Even if you go to Jersey in your own boat, you should know that the island offers a catamaran navigation service that will take you along the southern coast of the place, where you will discover the most beautiful landscapes and historical places such as the Corbiere Lighthouse, a 62-feet tower that was the first to be built of concrete.
At low tide, a causeway joins the lighthouse with the coast and an alarm sounds insistently when the tide begins to rise to warn visitors to avoid crossing it or to hurry up. Unfortunately, there are those who have been unlucky and have lost their lives.
According to the webpage All About Sailing, the St Helier marina facilities are very modern and with easy access to the city and its attractions. It also has a pontoon located at the entrance to the marina, in case the water level is not indicated to allow the entry of a boat. If the latter were the case, there is a large illuminated notice that will warn the crews of the situation so that they avoid entering.
On the other hand, Richard Hall, a sailing expert, writes for Motor Boat & Yachting that while you're approaching St Helier you should maintain a listening watch on Channel 14. The main harbor is commercial so follow the port traffic signals when entering the Victoria Pierhead. Once through, turn to port and head north to the marina which opens three hours either side of high water. The visitor berths are normally on Piers A, D, E, and F, with five meters above chart datum maintained by a sill. At busy times be prepared to raft, he explains.
For those who want to go exploring, Jersey also has anchorages such as St Brelade, located in the southwest of the island, where you can enjoy a beautiful beach, palm trees and rock formations. It is ideal for fun, since from its dock both adults and children can practice diving in its crystal clear waters.
St Brelade is considered one of the best beaches in the United Kingdom, thanks to its white sands and its wide gastronomy, thanks to a series of restaurants that range from the most sophisticated to the simplest cafes, but with the most succulent sea dishes.
While you are in this place you can also visit the Fisherman's chapel built in the 11th century, where sailors belonging to the fleets that went fishing for cod asked to be blessed before leaving for Nova Scotia.
Portelet Bay is another of the places you must visit with your boat. The recommendation of the experts is that you follow the locals and stay to the west side of the bay, since there are a series of rocks that you will not be able to see when the tide is high, and that you stay alert to retreat when it begins to rise back.
Once in Portelet Bay, you must enjoy not only its beautiful sandy beaches, but also a takeaway pizza made at a local cafe.
Richard Hall, assures that another of the fascinating places to visit with your boat in Jersey is St Aubin's Bay. He explains that there are just a few spaces alongside the inner harbor wall with water and power as you enter on the starboard side.
The expert also recommends visiting St Aubin's Fort, built in the 16th century. He indicates that it is ideal to contemplate the sunsets, but that you should also be aware of the tide level. Moor up on either pier but keep an eye on your lines for the rise and drop of our big tides. If you can't dry out, you will only have around two hours either side of high water says Hall.
He also recommends visiting Belcroute, a small cove in front of St Aubin's Fort, that's quite popular with local boat owners as it's a safe anchorage and well sheltered from easterly winds so is reasonably calm within the bay.
While you're cruising Jersey, you'll also want to see Gorey Harbor. There you can admire Gorey's Castle up close and enjoy the bars and restaurants that the place offers. However, from a sailing point of view, it represents a challenge for those who want to go into it, because you must avoid the most treacherous reefs that lie off Jersey's east coast.
The harbor provides moorings and shelter with some visitors' holding buoys available at the south-western edge of the harbor. There are also a handful of upper beach moorings available but only during the summer season, explains Hall.
Sailing to Guernsey
Although several centuries ago it was a haven for pirates, today Guernsey, and more specifically its capital and main port, St Peter Port, is characterized as one of the most beautiful port cities in all of Europe.
The coasts of the island are adorned by a series of castles built during different periods of history, as well as fortress that were erected during the occupation of Nazi Germany between 1940 and 1945.
For first-time arrivals to St Peter Port, moorings outside the marina can be picked.
On the other hand, if you choose to go into the marina, you should know that it has a sill and that its staff will meet you at the entrance and guide you to a berth.
Havelet Bay is right next to St Peter Port Harbor and it has a good anchorage. Depth stops you getting too close in, but there is good shelter from North and West. Again, this is often a swell in the bay, even in calm conditions, according to All About Sailing.
Sailing to Alderney
Alderney is the island within The Channel Islands group with the highest tides, so great caution should be exercised with the tidal streams calculations before entering Braye Harbor.
Before visiting Alderney, all vessels must contact the Alderney Harbor Office on setting sail on Channels 16, 74 or 67 or call 01481 820070.
Visitors to Braye Harbor have 70 mooring buoys available and anchorage areas, as well as a team of people that will give you all the nautical, weather and general information you need. Fuel, water, showers, toilets, laundry, engineering and chandlery and duty free goods can also be found in this harbor.
Braye Harbout also offers a water taxi service that you can request by calling +44 (0) 7781 121046 or on Radio Ch. 73.
Saye, Longis Bay, Telegraph Bay and Hannaine Bay are other anchorage areas in Alderney where you can visit with your boat and enjoy the beautiful beaches and natural life. By the way, speaking of the latter, it is important to note that the puffin has a Friendly Zone and that all sailors are asked to observe in order to protect this typical bird from this area.
The surrounding waters of Alderney represent a challenge for boaters, but if you can master the tides you can enjoy all the landscape and the beautiful beaches that this island offers.
Sailing to Herm
For those who decide to sail to Herm, it is important to note that the beautiful little island has restricted access to some parts of it and that most of the boats dock between it and the private island of Jethou due to its dock drying up when the water tide is low.
To enter Herm's anchorage, it is recommended to use the cruising guide, especially when the tide is high. Once the tide has gone out, the boat will be protected behind a rocky reef.
Sailing to Sark
Grande Grave to the west, Dixcart and Derrible Bays to the southeast and La Grave de la ville (main harbour) to the northeast are some of the most popular anchorages in Sark. All of them offer good protection in the right wind direction.
It is an island that offers beautiful natural landscapes, especially at night, thanks to the fact that there is little electrical lighting on it, which reduces light pollution and allows you to enjoy a sky full of stars.
Sailing to Les Ecrehous
With crystal clear waters, white sands and breathtaking sunsets, Les Ecrehous is a place you can't stop sailing to. Dolphins, gray seals and basking sharks are also some of the marine animals that you can admire while you are visiting.
Regarding navigation, Richard Hall explains that Pilotage-wise the safest approach is from the south-east; I'll leave you to follow your charts from there. You can pick up bobbers in the sound but be warned of a very strong current at low tide. If you can dry out please be aware of some very uneven sandy sculpted surfaces!
Sailing to Les Minquiers
Reefs, sandbanks and natural pools such as those found in the Caribbean are some of the natural attractions that can be enjoyed when you arrive at Les Minquiers.
From the point of view of navigation, it is not a recommended place for nervous people, as it is usually a treacherous place as Victor Hugo himself described it in his novel Les Travailleurs de la mer or The Toilers of the Sea (1866): a novel that tells the facts and lives of the fishermen and sailors of the islands.
On arrival you will find that all the moorings are privately owned so if you do decide to pick one up always be ready to move off quickly should the owner arrive. If at anchor on the main island, the advice is to keep an anchor watch for two hours each side of high water, explains Hall.
If you are prepared not only to enjoy beautiful landscapes, the most vast nature, beautiful beaches, white sands and the good food of The Channel Islands, doing it in a small boat adds two things that perhaps were not foreseen in your trip: excitement and adventure.
Apart from beautiful nature, Jersey offers also some delightful cuisine. Learn more in this article: Discover The Mouthwatering delights of Jersey, Channel Islands