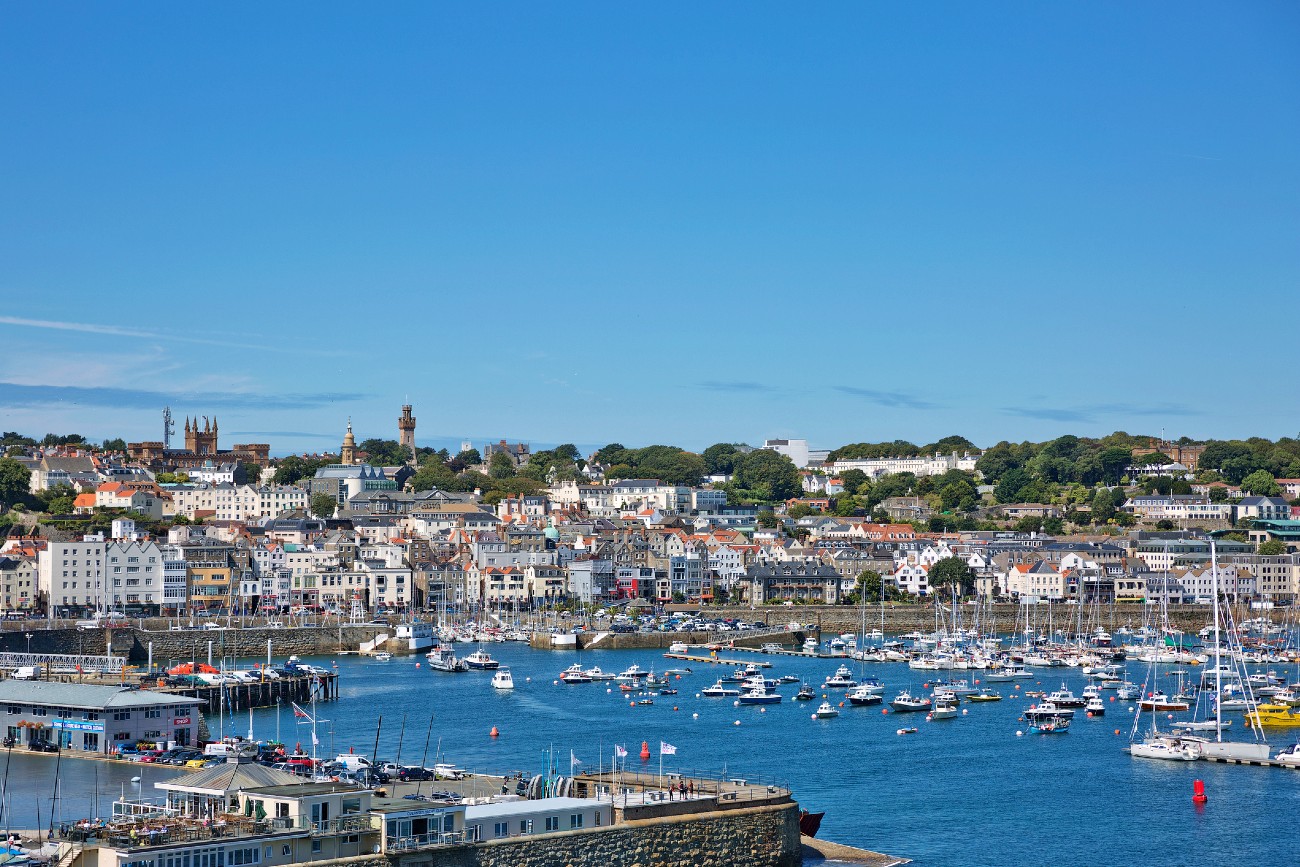 The Channel Islands are a popular destination for tourists. The islands are well-known for its relaxed atmosphere, natural beauty, and wildlife diversity. You can conveniently reach the islands from both Great Britain and France by air or ferry.
Suppose you want a relaxing getaway or want to find a lovely place to live. In that case, the Channel Islands are the perfect destination for you.
So, what are the Channel Islands and what can you do there? Let me tell you!
Islands in the Channel Island Archipelago
There are seven inhabited islands in the Channel Island archipelago. The name Channel Islands refers to the geographical grouping of the islands. Jersey and Guernsey are two distinct bailiwicks with separate governments, despite being part of the same geographic region. However, all islands are dependencies of the British crown.
The Bailiwick of Guernsey includes Guernsey, Alderney, Sark, Herm, Jethou, Lihou, and Brecqhou. The first four islands are the most visited. You can reach Guernsey by plane or ferry, then see the rest of the islands from there. Some of the smaller islands are best for day trips from Guernsey because accommodations are limited. Many of the islands do not allow cars, so most people ride a bike or walk.
Jersey, the largest island in the archipelago, has three islands in its bailiwick. The Jersey Bailiwick includes the islands of Jersey, Ecréhous Rocks, and Les Minquiers. Ecréhous Rocks and Les Minquiers are so small that there are no permanent inhabitants. However, you can reach both by a Seafari and spend the day there.
What to do
The Channel Islands are exciting for visitors and locals alike. Here are some enjoyable activities I always recommend to my friends when visiting:
Coasteering
Coasteering is a prevalent outdoor activity that combines various outdoor sports. If you are an outdoor enthusiast like me, you would love this combination of cliff jumping, rock climbing, swimming, and scrambling. You can find this activity on almost every island in the Channel Islands.
Channel Islands Heritage Festival
If you visit the islands between late March and early May, you'll have to check out the Channel Islands Heritage Festival. This festival celebrates the liberation of the Channel Islands during World War II. Activities include cider tasting, kayaking, and exclusive tours.
Historical and Cultural Tours
The Channel Islands are full of rich history. One of the best ways to learn about this history is to take a historical or cultural tour. You can take these tours on both Guernsey and Jersey. With a guide, you can see sites that you wouldn't be able to on your own, including visiting cliffs, bays, and forts. You can also learn about the islands' fascinating World War II history.
Ready to visit?
The Channel Islands are enchanting, fascinating, and stunning. Its mild maritime climate makes it an ideal destination to relax and experience its natural beauty. You'll find an adventure that suits you on any one of the lovely islands in the archipelago.
Apart from beautiful nature and exciting events, Channel islands offer also some delightful cuisine. Learn more in this article: Eating at the Channel Islands: The best of two worlds