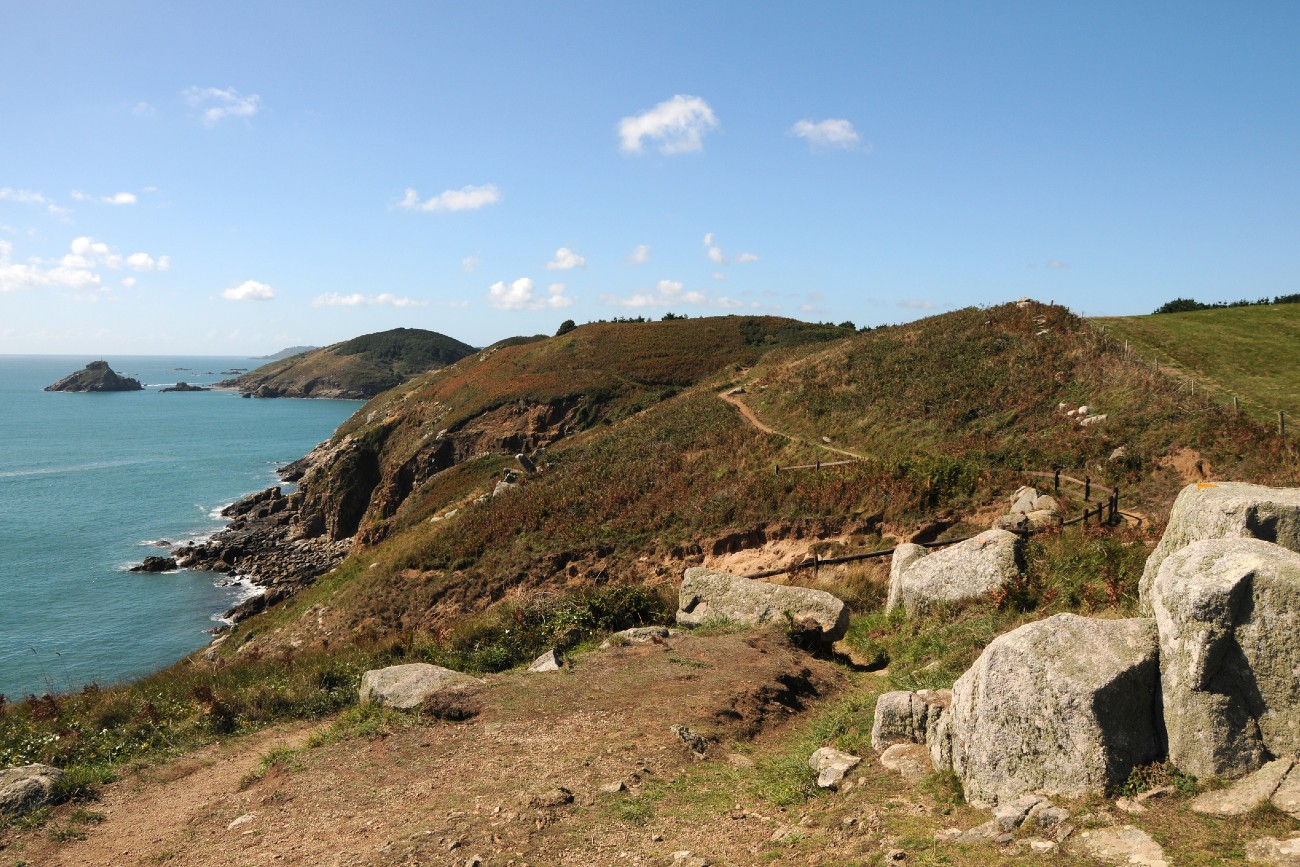 Talking about Jethou's history a little (which you would definitely hear while on the trip) is that the isle has been the centre of smuggling and piracy in the past for a few centuries.
Much of these folk tales are about the Great Creux, a cave that can be accessed during low tides only.
The strategic positioning of Jethou, also profited it in the sea trade. Jethuo's name also has an interesting tale attached to its existence.
It is believed that Jethou is derived from the name Keitholm, which is the name of a viking.
While the horrifying practice of witch hunts can never be glorified, Jethou has definitely attracted crowds that wanted to witness the gallows (where Guernsey used to burn its witches)
Flora and fauna
The natural beauty of the channel islands is unparalleled, so expect a great variety of vantages, thereby making it hard to say no to clicking pictures. Jethuo with its unique perspectives and natural charms will surely leave you completely mesmerized and happy.
Home to puffins, Jethua offers a sight of them from the eastern shore between Puffin Bay and Neptune's Chair. Jethou accounts for a limited wildlife – however, you would always find unique species of birds nestling on the rocks and trees.
The greenery swathed island is refreshing and heavenly for people who come to seek respite from fast-paced life.
The utopian landscape of the isle is not the only thing which will greet you while on a trip, the trees treat you with their fruits, thereby making it a 'fruitful trip' both literally and metaphorically. As you go down the lower areas on Jethou (near the beaches), you would come across the flowery yellow gorse. As the sweet-scented heather and flowers like primrose, bluebells, and campion will surely uplift your mood and reignite your wanderlust. This is one of my favourite walks.
Are you looking for more outdoor adventures? Don't forget to check also: An Outdoor Lover's Guide To Adventures In The Island of Herm