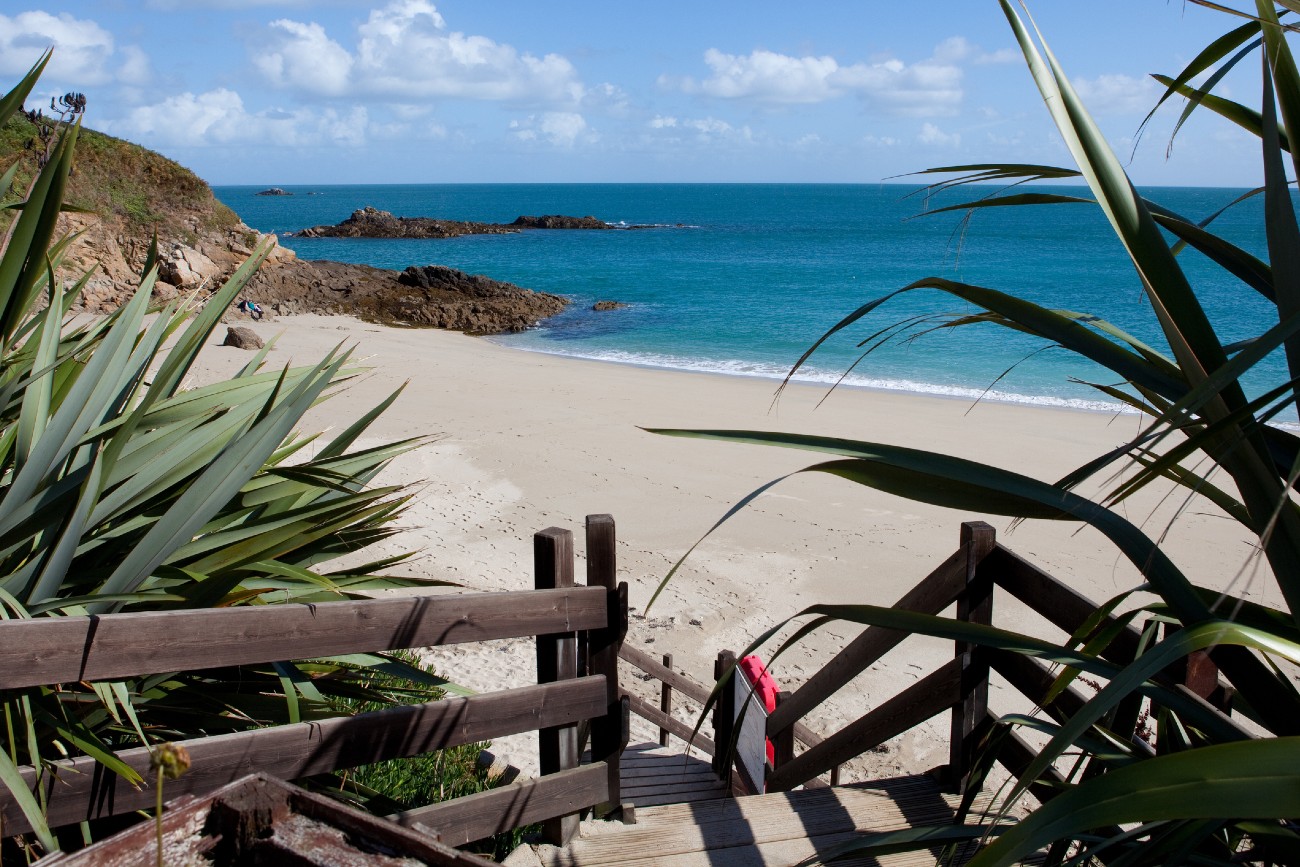 The small Island of Herm lies just under 5kms from the coast of Guernsey, the second largest of the Channel Islands. The pristine island is a popular place for residents of Guernsey who are looking to have a small getaway from the mainland, however if you are not from the region the small island of Herm may be a mystery to you.
This actually forms part of its beauty and charm as Herm really does feel like somewhat of a paradise island with its soft golden sands, it's sparkling blue waters and very few tourists.
The island is the smallest of the Channel Islands that is easily accessible and open for tourists to visit (the other smaller islands are not really tourist destinations as such), and only has a stable population of roughly 60 people!
Herm is something of an adventurer's haven with so many of its attractions being outdoor ones, so to help you plan your day on the island – here are some great things to do to spend an adventurous day in Herm.
Take a swim in the ocean
When you first arrive at the island, you're sure to notice the crystal blue waters and if you've come on a pleasantly warm and sunny day the sea is sure to look tempting. One of the best beaches to swim in (and my favorite one) on the island is Belvoir Bay. The small cove is perfectly tucked between the cliff faces that surround it and offers an abundance of beautifully soft sand and calm waters. Although it is generally safe make sure to be on the lookout before and during your swim as there are no lifeguards to man the area.
Try some outdoor activities
Herm offers many different experiences; including kayaking and archery, with a few more obscure and novel experiences, such as puffin spotting.
If you're wanting to get a quick overview of the whole island you can take a kayaking tour that takes you around the perimeter in roughly 2.5 hours.
Visit the unusual prison
This isn't an outdoor activity as such, but it may as well be as it is fully surrounded by nature. The prison in Herm may be the world's smallest prison as it contains only one room!
Don't be afraid however you won't find any criminals behind the heavy locked door as this prison is non-operational.
Spot some furry and feathered friends
The island is a great place for lovers of wildlife as plenty of different species of birds and mammals can be found in this pristine paradise.
As mentioned before you can book a tour to get a view of the puffin colonies that live on the rocky outcrops of Herm, but there are also other creatures to see such as Atlantic seals which you may be able to find on the northern outcrop otherwise known as hook-nosed sea-pig. You might also be lucky enough to see some harbour porpoises and a few different types of dolphins – risso dolphins, bottle-nose dolphins and common dolphins.
Walk the circumference of the island
Because the island is so small, only about 2km2 , it is really easy to walk around the whole island in one go.
Generally walking around the island of Herm takes around 2 hours in total. If you are wanting to have some breaks along the way, the walking trail contains many areas to stop and in take in the view, or to get a perfect picture as a moment of your trip.
It's not many times that someone can say that they have walked around a whole island so why not give it a go and you will have boasting rights for life!
Did you know that hiking on the island is possible all year around? Read more about Hiking Through The Channel Islands During Winter