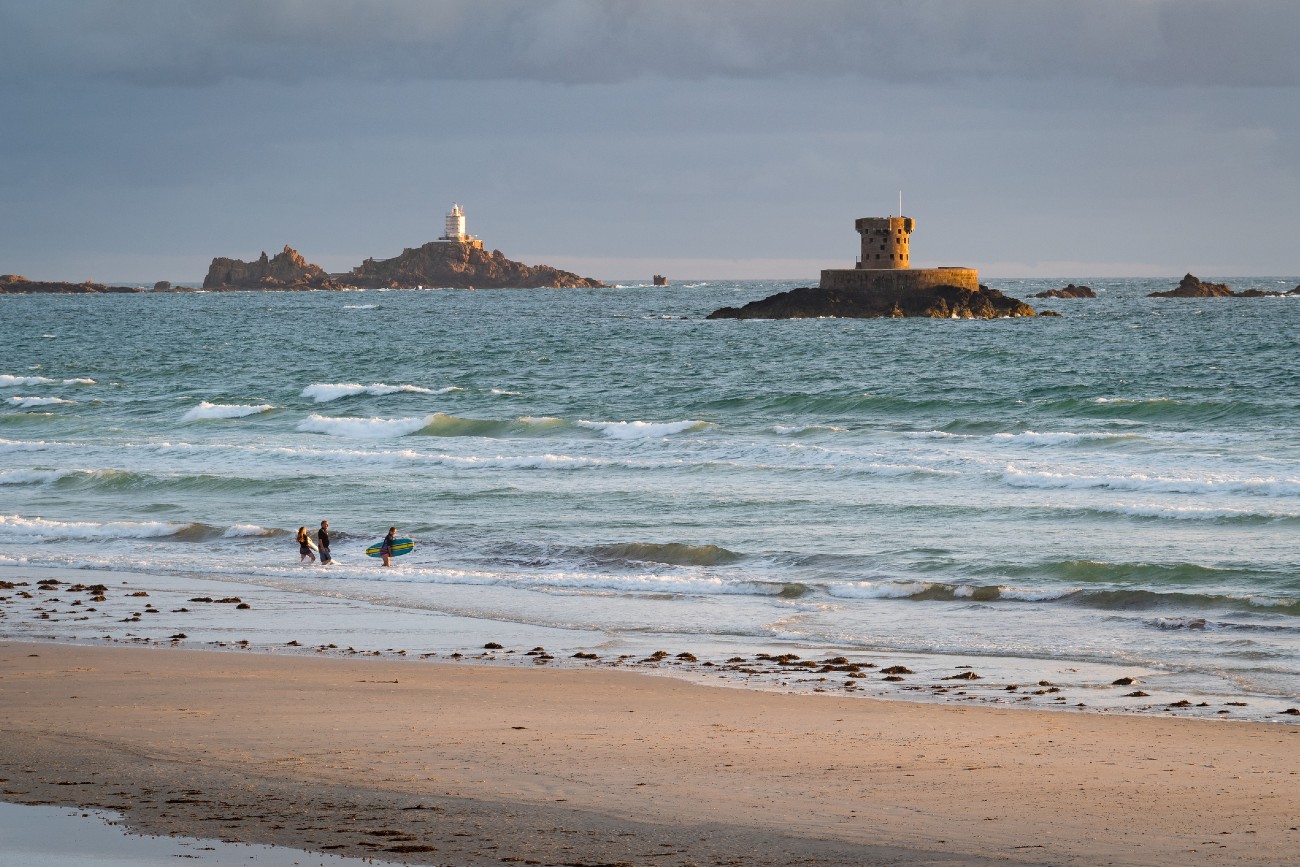 One look at a Google Map, and you'll know that Jersey will be frightfully cold. So the very first thing you need to do before a surf trip to Jersey, as opposed to somewhere frightfully warm like Indonesia or Seychelles, is to go see a psychologist.
Visit Your Shrink
You need one or two sessions with your resident shrink to get your head around dealing with the cold. Then, of course, you might have the best, most flexible wetsuit in the world, the best booties, a hoodie and some tight-fitting glovies. Still, if you don't want to surf in icy conditions, it's just not working at all.
So you have your rubber, and your head is ready and prepared for the shock of an ice cream headache; it's time to go and hit the waves. Unfortunately, it's hard to find the best time to go to Jersey. In the summer months, when it's warm, it's usually pretty flat. In the winter months, when there are waves around, it's cold. So logic would say, very late summer or early winter. It might still be frigid, but it looks better on paper.
All The Gear
You're going to need your standard equipment and the board you use when the waves are tiny. These boards are known as grovellers or pigs because you're either grovelling or looking like a pig, apparently. Jersey is also one of the few places in the known world that tolerates Stand Up Paddleboarding, as long as you head to the south coast, far away from people, on a flat day. I heard it's brilliant there.
Picking Your Waves
There are a couple of rough and tumble waves around when the swell gets big. Experienced surfers head towards The Watersplash when the swell is up. Other spots include the area around Le Braye, and La Rocco Tower.
Tidal Challenges
Watersplash is definitely for experienced surfers only. The tides in Jersey are some of the largest in the world. They drastically affect the waves and the conditions. Arriving at Watersplash at a spring low tide, you won't be able to see the waves. The only way to get to them would be to hitch a ride on a powerful beach vehicle that goes quite fast. Otherwise, it's just not worth it as it will take you too long to get there.
On the other hand, if you don't get out of the water before the high tide has pulled in, you have an excellent chance of being smeared into a cement wall built years ago to stem the tide. It might stem the tide, but the chances of you getting most of your skin scraped off until you resemble a teriyaki burger patty. So leave some time to escape, even if the waves are firing.
Similarly, a slipway in front of the Sand Restaurant also gets notoriously tricky to negotiate on high tide. It seems whenever something made of concrete or brick is built that juts into the ocean, there will be problems.
Accommodation
Talking of concrete and brick, Jersey has some wonderful accommodation options. Being a small island, you are on the coast no matter where you decide to stay. In fact, the place is so tiny that even if you choose the most inland spot on the whole island, you're still on the shoreline pretty much.
However, if you manage to get accommodation at the glorious Les Ormes luxury self-catering resort, you're not on the shoreline. However, you can still see the sea from the golf course. So there is that.
Should all the incredible sea views and amazing golfing become too much, Les Ormes also has an indoor trampoline park. It's called… wait for it… Jump Jersey. It is a great place to vent your frustrations about being in one of the world's most beautiful and scenic islands.
Once you finish surfing for the day, you might want to explore Jersey further. Don't miss the following article: Jersey War Tunnels and Mont Orgueil Castle in Jersey