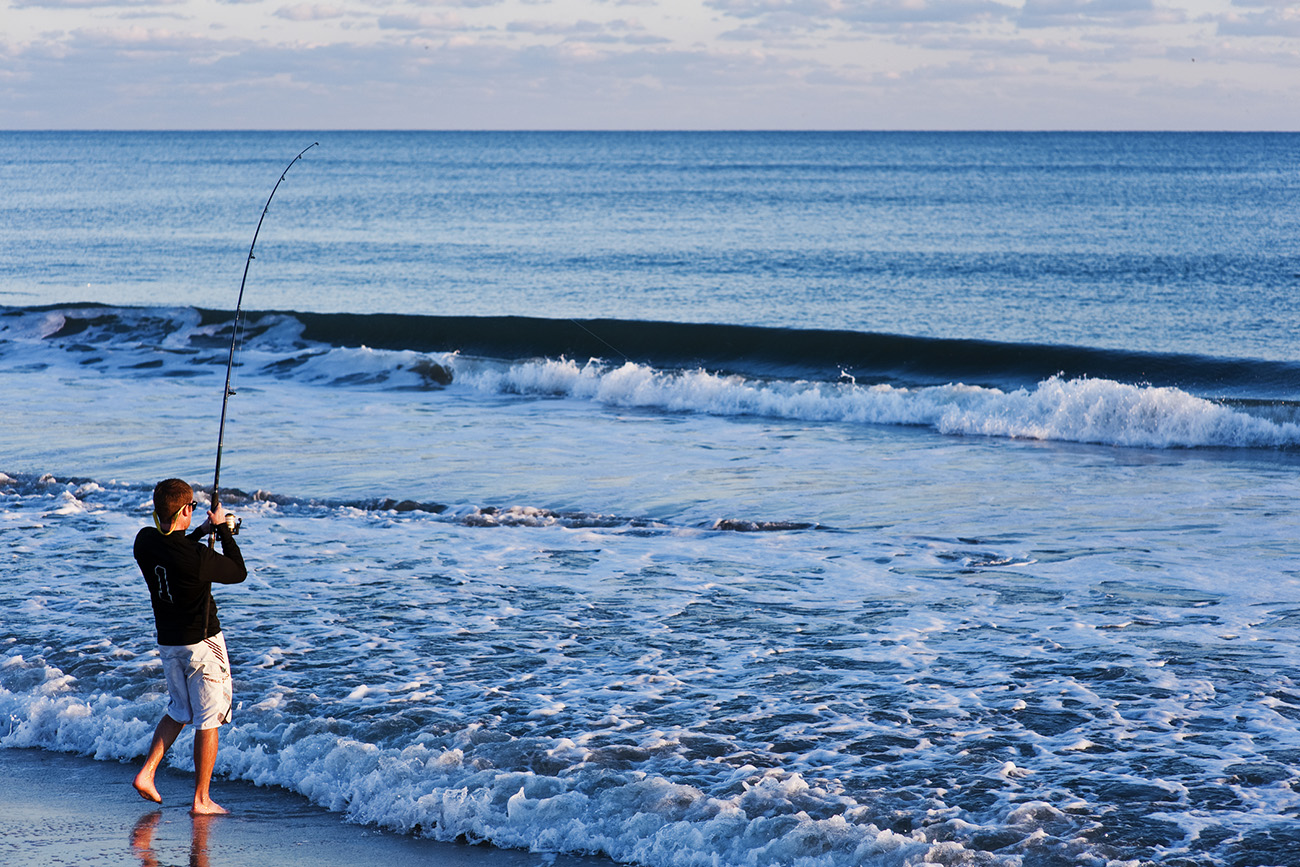 I
f you've been searching for the ultimate destination fishing trip, the Channel Islands could be just what you've been looking for!
When it comes to destination fishing and adventure trips, there's a fantastic gem located in the Channel Islands that many anglers and adventurers are completely unaware of! Each of the scenic and beautiful islands which make up the Channel Islands boasts its own unique fresh and saltwater fishing opportunities.
Regardless of where you live in the United Kingdom or Europe, the Channel Islands are just a short trip and an amazing way to spend a destination fishing trip.
While you're fishing in the Channel Islands, you'll also be able to enjoy the many historic and scenic locations in the Channel Islands.
If you've ever visited one of the Channel Islands and thought that you've seen it all, then think again because you're just getting started! Each of the Channel Islands has its own exceptional and unique character, and many offer both freshwater fishing and saltwater fishing opportunities.
If you love fishing and angling, either saltwater or freshwater, and you're planning your next trip, then the Channel Islands has a wealth of opportunities to offer.
In the following article, we'll take a closer look at the history of the Channel Islands, the top sea fishing spots in the Channel Islands, saltwater species, and freshwater fishing opportunities.
What Are the Best Shore-Based Saltwater Fishing Spots on Jersey Island?
Easily the biggest island in the Channel Island group, Jersey Island is home to some fabulous saltwater and freshwater fishing opportunities. Throughout the years, Jersey Island has been fortunate enough to hold many British species records.
In the following section, we're going to take a closer look at some of the best saltwater fishing locations in and around Jersey Island. If you don't have access to a boat or prefer fishing from the shore, don't worry, we've got you covered!
1. Bouley Bay
Bouley Bay offers some of Channel Island's best pier fishing, thanks to the Bouley Bay pier located in a beautiful, sheltered harbor. While you're fishing on Bouley Bay pier, if you're lucky, you'll enjoy stunning views of the French coast and Ecrehous.
Late afternoon and early morning are the best opportunities to catch yourself a feed, and if you fancy a challenge, then night fishing off the pier for squid can be loads of fun but wear some old clothes and watch out for that ink! If you plan on hitting the pier during the peak months in summer, then get there early, as the best fishing spots fill up quickly.
2. Elizabeth Castle
Just outside the beautiful harbour of St Helier is located one of Jersey's most iconic historical attractions, the Elizabeth Castle. Aside from its historical value, there are also some fantastic saltwater fishing opportunities! There is a long pier which can be fished from both sides. So, regardless of weather or wind, you'll find plenty of space to cast a line.
During summer and winter months, you'll have the opportunity to fish for pollock and wrasse, and if you're up to the challenge, night fishing provides you with an opportunity to catch bass, large rays, and the large and vicious conga eels.
3. Greve De Lecq Pier
Constructed back in 1870, the pier at Greve De Lecq Pier is a hidden gem and easily one of the best shore-based fishing locations on Jersey Island. As you sit and fish, you'll be able to enjoy the views of Herm, Guernsey, and Sark Islands. The fishing pier at Greve De Lecq Pier is easily accessible and offers a variety of fishing options for species like garfish, mullet, and flatfish. If you're handy with a spinning rod or fly rod, then there are some excellent sport fish opportunities.
4. St. Catherine's Backwater
The jetty at St. Catharine's has stood since 1855 and will give you a fantastic view of both Jersey's offshore reefs, and if you're lucky, on a clear day, you can even see the coast of France. Some of the saltwater species you'll encounter while fishing from the jetty or backwater include wrasse, pollock, mackerel, and dogfish.
If you're up to the challenge of night fishing, you'll likely encounter rays, conga eels, and squid. While it can get quite windy in the local area, the fishing is usually sheltered, so make sure you take a walk down to the jetty before you give up!
5. St. Helier Harbour
St. Helier Harbour is home to various small fish species, but that doesn't mean you can't catch some monsters, either! Although busy during the warm summer months, St. Helier Harbour is easily accessible and makes a great fishing location for families with smaller children. Expect to see mullet and mackerel boiling on the surface as they chase smaller bait fish.
Freshwater Fishing Opportunities on Jersey Island
Now, I know what you're thinking, there are no rivers on Jersey Island, so how is there any freshwater fishing? Luckily, there's a variety of streams and still water that have been stocked with some fantastic freshwater fishing opportunities.
The reservoirs at Queen's Valley and Val de la Mare are fully stocked with both brown and rainbow trout, which provides anglers with some fantastic freshwater fishing opportunities.
Now, it's important to note that if you would like to take advantage of the freshwater fishing opportunities on Jersey Island, then you'll need to join the local Jersey Freshwater Angling Association and also obtain a license. The stocks of rainbow and brown trout are an essential part of managing the water quality in the local reservoirs.
Among other freshwater fishing opportunities, you can also fish many of the sites that are owned and maintained by Jersey Water. To find out more about where you can fish and what licenses you need, feel free to reach out to the JFAA.
The Jersey Freshwater Angling Association has a proud and rich history reaching back over fifty years. It works with local authorities to provide both coarse and game fishing opportunities among the many reservoirs, streams, and ponds throughout Jersey Island. In addition, the JFAA works closely with Jersey Water, the National Trust, Simons Sand & Gravel, Les Mielles, and the Department of Environment.
Come rain or shine, you'll often find many of the 250-plus members of the of the JFAA out fishing. This die-hard group of freshwater anglers loves nothing more than hitting the beautiful freshwater fisheries of Jersey Island.
What freshwater fishing options are available on Jersey Island?
Coarse Fishing
Coarse fishing is a unique type of freshwater fishing that involves catching freshwater species such as carp, catfish, tench, roach, perch, pike, bream, and all other coarse fish species. Excluding salmon and trout, almost all other freshwater species are considered to be 'coarse' fish.
There's a big difference between sport fishing and coarse fishing. Most freshwater game fishing is done with a flyrod and fly, but coarse fishing is completely different and presents its own unique challenges.
If you become a member of the JFAA, you'll have full access to their coarse fishing locations, including Millbrook and Danemarche Reservoirs in Waterworks Valley, the Les Mielles Golf Complex, St Ouen's Pond, and St Catherine's Reservoir. In addition, there are some great opportunities to catch bream over 10 lbs and carp up to a massive 20 lbs. The coarse fishing season on Jersey Island typically runs annually from January through to December.
Trout Fishing
If you're an avid fly fisher, then you're going to love the freshwater fishing opportunities available on Jersey Island. Not only can you fish from shore, but there are also boats available for hire to take advantage of the excellent trout fishing on the Val De La Mare Reservoir and the upper and lower parts of Queen's Valley Reservoir.
All of the fishing is fly fishing only, with many members of the JFAA tying their own ties customized to target these challenging Jersey Island trout species. The local reservoirs are stocked each year with trout that are raised by the local JFAA members. Members of the JFAA are often invited to take part in the rearing and release process. While most rainbow and brown trout are stocked in the 3-4lb range, there are also some monster 8lb plus fish cruising the deep waters of the reservoir, and if you're lucky, you might just hook one!
The Best Saltwater Fish Species in the Channel Islands and How to Catch Them!
Regardless of which of the islands you choose to visit in the Channel Islands, there are some great saltwater fishing opportunities. The waters off the coast of the many Channel Islands boast some of the most diverse and abundant saltwater fish species in the world.
The best part of it? You don't even have to travel hours and hours offshore to find them! There are dozens of different saltwater fish species available. All you do is cast a line and see what you catch.
If you've been dreaming of a destination fishing trip, then why not consider the Channel Islands? After you've seen this list of saltwater species on offer in the Channel Islands, we're sure that you'll be rushing to book the next flight out there!
When you're saltwater fishing in the Channel Islands, you're sure to encounter some of the following exciting species:
Black Sea Bream
You're sure to encounter the elusive black sea bream around any underwater structure, which makes them extremely challenging to catch. These elusive fish are masters at using the environment to their advantage and, if you're not careful, will break you off in a heartbeat. Soft plastics and bait on light gear are the best way to ensure these exciting fish.
Cod
Cod love fresh bait and can be found lurking in deep water close to any structures, but these large predators aren't to be taken lightly! If you're looking for cod, start at underwater structures, use plenty of bait, and then strap yourself in for a wild ride.
Dogfish
Grilled, boiled, fried, or baked, dogfish make excellent table fair and are often substituted for cod. Dogfish prefer bait over lures, and any strips of fresh fish will make ideal baits for these fun fish.
Flounder & Sole
You'll need to bring your a–game and a lot of patience if you fancy catching either of these flatfish species in the Jersey Islands. Small well-presented baits on light gear are the best way to target these fish by rod and reel, but if you want to improve your odds, then a spear and light in the shallows on a calm night is an effective way to do it.
Halibut
You're going to need to bring the big guns with you if you're planning on taking on the mighty Halibut. The best way to ensure your chance of success with Halibut is by teaming up with many of the offshore charter boat operators that work in the Channel Islands. Good gear, big baits, and strong shoulders and arms will see you through a battle with one of these monsters!
Ling
You'll need to find a nice rocky bottom if you want to have any hope of catching a ling in the Channel Islands. While ling will take almost all types of fish baits, the rocky and snaggy bottom will present you with unique challenges to overcome if you want to have any hope of landing one of these delicious table fish.
Pollack
If you like fish with a mild flavor, then Pollack will be right up your alley, and their habit of hanging close to shore makes them an excellent target species for shore-based anglers in the Channel Islands. Using small lures and light gear will give you hours of fun chasing these small sport fish in the shallows surrounding Jersey Island.
Rays
Rays love hugging the bottom, and it's going to take some serious fishing tackle and work to get them up on the shore or into a boat, but it is worth it if you love a little heavy fishing.
Sea Bass
Regardless of their sharp teeth, Sea Bass taste absolutely delicious and can be caught using fresh bait on rod and reel in various locations throughout the Channel Islands. Bass fishing at night is becoming popular among recreational anglers for the added challenge, just don't stick your fingers in this fish's mouth!
Sharks
If you want any chance of landing one of the many shark species in the Channel Islands, then teaming up with a professional is your best chance. You'll need a lot of patience, experience, and heavy-duty tackle if you want to capture one of the biggest predators in the sea.
Quick Facts About the Channel Islands
The Channel Islands have a fluctuating population of approximately 250,000 people.
The beautiful and scenic Channel Islands are located between the Northern French coasts and Southern English coasts.
The total area of the Channel Islands is 194 square kilometers.
There are a variety of different languages spoken on the Channel Islands, which include French, English, Jèrriais, Guernésiais, and Sercquiais.
The closest airports are Guernsey Airport and Jersey Airport.
Some of the famous Channel Islands attractions include Hamptonne Country Life Museum, Shell Garden, Guernsey Museum and Art Gallery, Jersey Zoo, Elizabeth Castle, and Jersey Lavender Farm.
The Channel Islands are well-known as one of the sunniest locations in the British Isles!
The Rich and Diverse History of the Channel Islands
The Channel Islands are divided into two separate British Crown Dependencies, the Bailiwicks of Jersey and Guernsey. Rather than being part of the European Union or the United Kingdom, the Channel Islands are possessions of the British Crown with their own independent administrations.
The seven Channel Islands include:
Guernsey(63,026) (65 km2)
Jersey(173,945) (118 km2)
Alderney(2,039) (8 km2)
Sark(600) (5.45 km2)
Herm(60) (2 km2)
Jethou(3) (0.2 km2)
Brecqhou[Brechou] (0.3 km2)
During WW2, the Channel Islands were under occupation for almost five years by the German Army. It's because of this occupation that May 9th, Liberation Day, is so widely celebrated throughout the Channel Islands. If you're planning a trip to the Channel Islands and want to experience any of the Liberation Day celebrations, then please make sure that you book in advance, as accommodation options are limited at peak travel times.
Fresh and Saltwater Fishing In the Channel Islands – Conclusion
Apart from the many saltwater and freshwater fishing options, both land-based and from boat, there are also many kilometers of scenic coastline to explore and enjoy. So, if the weather isn't cooperating for fishing, or you just like to fully experience everything a destination such as the Channel Islands has to offer, then there are plenty of amazing views, locations, and activities to experience.
Fishing opportunities in the Channel Islands include surf fishing from the miles of beautiful and rugged coastlines, offshore fishing from your boat or one of the many Channel Islands charter companies, and even freshwater fishing from many of the pristine freshwater locations.
Regardless of what fish you enjoy catching, the Channel Islands is full of opportunities for anglers of all ages and experience levels. If you have any questions about saltwater fishing in the Channel Islands or want to learn more about how and when to head there, don't hesitate to reach out and contact us directly. Our friendly and professional team is always happy to help!
Find out what other interesting activities are there to be explored in the Channel Islands: How to see the Channel Islands by motorcycle.