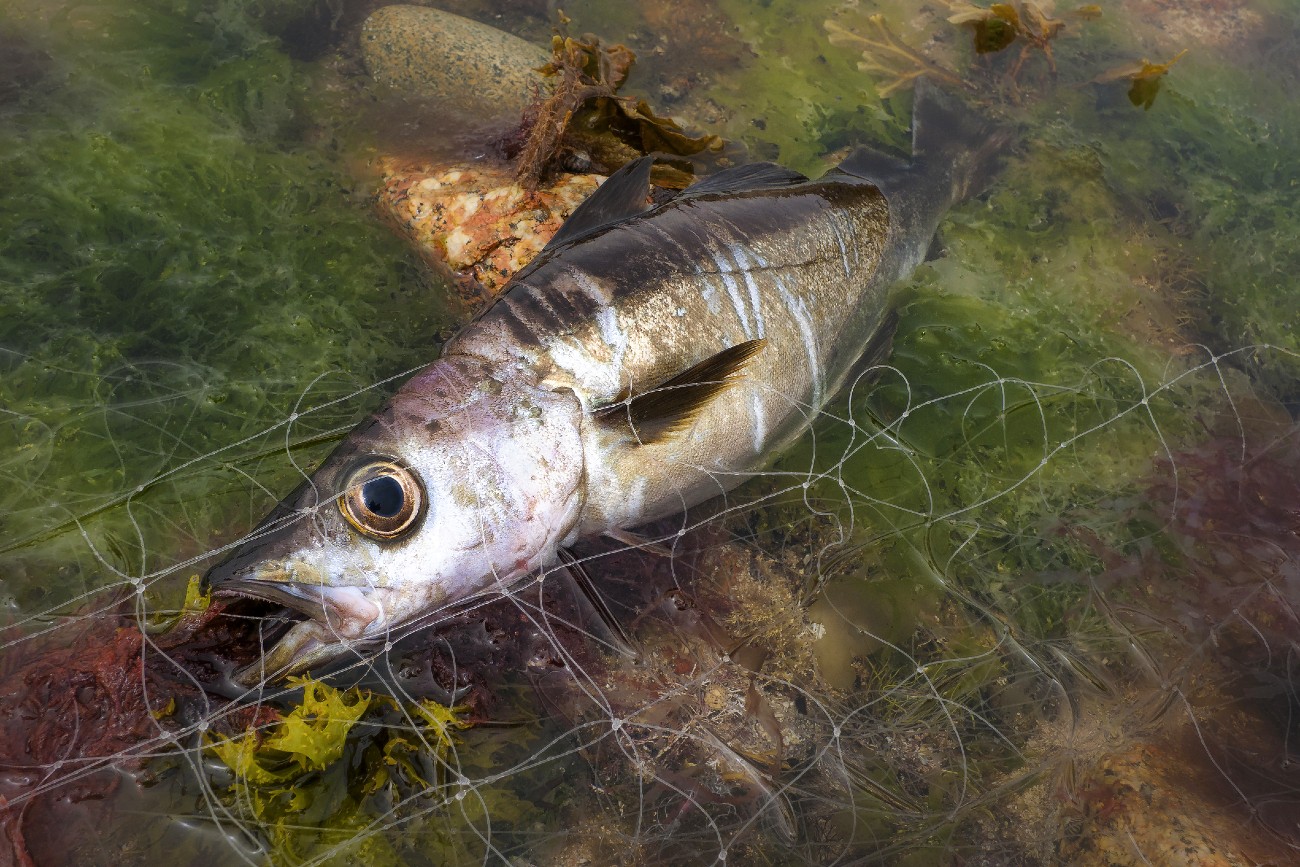 The Channel Islands are scenic, and beautiful archipelago, each of the islands has its own unique and exciting character. The Channel Islands are just a short trip away from both the United Kingdom and also the European mainland. It could be an exciting and wonderful way to spend your vacation days fishing in the picturesque locations surround the Channel Islands while catching some tasty and unique fish species.
Each of the different Channel Islands has its own unique character. If you think you have visited one of the islands and seen it all, then think again because there is some fantastic saltwater fishing to be done around each of the islands.
The Channel Islands are divided into two British Crown Dependencies, the Bailiwicks of Guernsey and Jersey. The Islands aren't part of either the European Union or the United Kingdom. Instead, they are possessions of the British Crown with their own independent administration.
The History of The Channel Islands
The seven Channel Islands include Guernsey (63,026) (65 km2), Jersey (173,945) (118 km2), Alderney (2,039) (8 km2), Sark (600) (5.45 km2), Herm (60) (2 km2), Jethou (3) (0.2 km2), and Brecqhou [Brechou] (0.3 km2). There are a variety of different fishing options in the Channel Islands, including from a boat and also from the shore of many of the islands.
If you aren't afraid to get out and about, there are also miles of beautiful coastlines that will allow you the opportunity to walk, explore, and fish. The unique aspect of each of the Channel Islands means that there are a variety of different saltwater fishing options available to anglers. You aren't limited to fishing from a boat offshore or fishing from the surf on the beaches or one of the many bays, piers, or estuaries.
During World War 2, the Channel Islands were occupied by the German Army for almost five years. As a result, one of the most important days in the Channel Islands is Liberation Day, 9th May, when Jersey and Guernsey celebrate being liberated from German occupation. The Channel Islands share a unique relationship with the ocean and sea surrounding them, and they are an exciting and wonderful location to enjoy everything that saltwater fishing in the United Kingdom has to offer.
Did you know that the Channel Islands are officially the sunniest location in the British Isles? So, what are you waiting for? Start planning your Channel Islands saltwater fishing trip today!
Saltwater Fishing In The Channel Islands
It doesn't matter if you escape to Bailiwick or Jersey. There truly is some great saltwater fishing to be had in the Channel Islands. The coastal waters off of the Channel Islands are teeming with a variety of different fish species, many of which are delicious to eat. Only minutes from the coast of many of the Channel Islands, there are dozens of different saltwater fish species waiting to be caught, and best of all, there's a bunch of different ways to catch them.
For many anglers, fishing in the Channel Islands is a dream come true. Depending on what time of the year you fish the Channel Islands, there is a variety of different saltwater fish just waiting to be caught on your rod and reel. You can expect to see popular species such as:
Dogfish – Fresh strips of fish flesh are a great bait for catching dogfish.
Cod – Cod love all types of bait and are most commonly caught in deep water on bottom rigs. Large baits fished near shipwrecks are an effective way to hook up a big cod, and remember, don't bait lightly. Cod have large appetites!
Ling – Ling prefers rocky bottoms rather than sandy bottoms and will take almost all types of fish baits.
Pollack – Small lures cast from shore on light gear are an effective and fun way to catch pollack.
Sea Bass – Bass will eat almost all types of fish baits, and bass fishing at night is becoming increasingly popular among anglers. Remember, don't stick your fingers anywhere near their sharp teeth!
Black Sea Bream – Bream love to be caught around any type of structure and can be caught using both baits and also soft plastics and lures if you love a good fight on light gear.
Flounder & Sole – Catching sole and flounder isn't for the impatient angler. While many people spear flounder and sole with a light at night, they'll also take small well-presented baits.
Halibut – Your best chance of catching some halibut is with a bottom rig from offshore on a vessel. Whole live fish are going to be your best option for bait, so being prepared in advance is essential. Remember, this flatfish is delicious to eat but has a mouth full of sharp teeth.
Various Sharks – There are several different species of sharks around the Channel Islands, but you need large rigs with heavy tackle if you want any hope of landing them. Always avoid their sharp teeth!
Various Rays – Fishing for rays can be a huge challenge that requires specialized heavy equipment, but once you land one, you'll appreciate the fight.
If you don't own your own fishing boat, there are several different professional fishing charters that operate in the Channel Islands area. The waters around the different islands give you the opportunity to fish at varying depths and on different types of bottoms. You can fish sandy bottoms, old wrecks, reefs, stony ground, and sandbanks. The possibilities for fishing in the Channel Islands truly are endless.
It's important to note that the tides around the Channel Islands can be dramatic, and water levels can vary greatly between the high and low watermarks.So, take that into consideration whenever you're planning your next saltwater fishing trip to the Channel Islands.
Winter Fishing In The Channel Islands
At the turn of the year, over the colder winter months, many of the shipwrecks surrounding the Channel Islands are packed full of beautiful pollacks. So don't be surprised to reel up some pollack weighing over fifteen pounds.
You'll also encounter hundreds of black sea bream at around the five-pound mark, the perfect eating size for any fish enthusiast. In fact, black sea bream is one of the most sought-after eating fish in the Channel Islands and welcome addition to any dinner table. Despite their smaller size, black sea bream also put up a ridiculously good fight on light fishing tackle that's sure to impress any serious angler.
Spring Fishing In The Channel Islands
Once spring rolls into the Channel Islands, you're going to see the fish population explode! If you thought that sea fishing in the Channel Islands was great in winter, you'd love it in the warmer spring weather.
One of the species that's being increasingly caught in the Channel Islands are rays of all different types and sizes. Trust us. If you hook up on one of those huge rays and it turns against the current, then you are in for the fight of your life trying to get it up off the bottom.
If you love to fish for bream from the shore, then you're in luck. Bream in increasing numbers are flooding into the coastal areas, and they can be a great challenge on a rod with either bait or soft plastics.
Summer Fishing In The Channel Islands
At the start of summer, the ling bite starts to really heat up over the many sunken ships, reefs, and shipwrecks surrounding the Channel Islands. In addition to ling, you're most likely going to hook up on some fantastic dogfish, too, which put up an amazing fight on both light and medium tackle.
When you fish from one of the many shore-based locations on the Channel Islands, you'll truly get to experience the diversity of saltwater fishing in the Channel Islands. Expect to encounter cod, brill, sea bass, and turbot. You never truly know what you're going to catch next in the Channel Islands, and that's what makes saltwater fishing in the area so attractive to anglers from all walks of life.
One angler recounted the following story about shore fishing from the Channel Islands.
"I was well into a brilliant day of lure fishing for small bream. I had already caught and released several beautiful bream, and the bite was only getting better and better. I was casting to a small structure when something smashed my lure and started stripping line at a phenomenal rate.
It turned out that I had hooked into a thirty-pound dogfish that was cruising the shallow water looking for baitfish. The fight then turned into a 30-minute battle as my light gear struggled to keep up with the power of the large dogfish, but eventually, I managed to land him successfully. After that, it was just a matter of taking some photos and releasing the fish to fight another day. By the end of the fight, my arms, shoulders, and back were toast, but I wouldn't trade that experience for anything. It was one of the most memorable fishing experiences of my life."
Over the summer months, the fishing in the Channel Islands can get quite busy and crowded, so don't expect to just show up and have the place to yourself. However, with so many different islands and such a large body of water, you're sure to find a place to fish alone if you aren't afraid to get out and look around from the regular fishing spots.
If you enjoy fishing alone and want to avoid crowds, then plan your fishing trip for the off-season when there are fewer people around. An added bonus to fighting in the off-season is that accommodation and boat charters are both much more affordable, which means that you can stay longer and enjoy more saltwater fishing!
The Top 5 Saltwater Fishing Spots Around Jersey Island
It's hard to challenge Jersey Island as one of the best saltwater fishing locations in the Channel Islands or even the British Isles. However, over the years, the Channel Islands, including Jersey Island, have been the location of several different fishing records. As an added bonus, you can also fish from the shore if you don't have a boat or can't afford a charter boat.
Below is a local's guide to the discover some of the best places to fish around Jersey Island!
Bouley Bay
Bouley Bay is a small and picturesque harbor and bay that is found at the bottom of a gently sloping wooded hill. From the pier at Bouley Bay, you'll get a stunning view of the French Coast as well as Ecrehous. Over the summer months, the pier and break wall can get extremely busy, but there's usually space to squeeze in if you want to drop a line.
You don't have to cast a mile, so it's a great place to take kids for a day of fishing. Of a night, the pier at Bouley Bay is a great place to hook up one of the resident squids, so make sure that you bring a squid jig along with your tackle if you want to cook up some delicious squid rings or have fresh squid for bait fishing during the day.
Elizabeth Castle
Outside of St Helier, in the bay, is one of Jersey's most iconic and historic local attractions. As an added bonus, along with the amazing castle, you also have some fantastic saltwater fishing available. There is a long jetty at Elizabeth Castle, and you can fish from both sides. However, be careful as there is only a rail on one side of the jetty. During the day in summer, you can catch wrasse and pollock, and by night expect to hook up large conger eels, bass, and also a variety of large rays. It can get busy over the warm summer months, but we're sure that you'll be able to find a spot to squeeze in and drop a line.
Greve De Lecq Pier
This beautiful small bay is considered one of the gems of Jersey Island, with a large pier that was constructed in 1870. The pier faces the neighboring islands of Herm, Sark, and Guernsey. Expect to be surprised by the variety of different fish which are likely to show up around this scenic bay with anything from flatfish, garfish, mullet, and bass. So throw a set of feathers on your rod and cast from the pier or the beach, or chuck some bait on, sit back and relax.
Catharine's Breakwater
The jetty at St. Catharine's Breakwater is located on the northeast coast of Jersey Island and has been standing since 1855. On a clear day, you can not only see the reefs surrounding Jersey Island but also the shores of France in the distance. If you enjoy watching nature as much as catching it on a rod and reel, this is a great location for spotting the majestic and beautiful bottlenose dolphins that frequent the area.
It's also a great spot for family fishing if you have young children and you're trying to teach them the joys of saltwater fishing. Don't waste time trying to cast your line to France. Great fishing can be had by directly dropping your line from the pier, and you'll expect to see a variety of different fish species, including wrasse, mackerel, dogfish, and also pollock. If it's super windy in the carpark, chances are it'll be sheltered out on the pier, so it's worth going for a walk before you pack it up for the day.
Helier Harbor
Over the years, St. Helier Harbor has experienced a lot of expansion. As a result, there is a variety of different fish which can be easily caught from the shore. However, don't be shocked if you hook up a monster in this area, as there have been some truly big fish landed here by anglers over the years. In addition, there are a lot of areas that are easy to access, making it an ideal location for younger anglers. Some of the more common fish caught in the area include mullet and mackerel, but those big monsters are never far away, so always be prepared!
Saltwater Fishing In The Channel Islands – Conclusion
As you can see, there are some truly amazing fishing opportunities in the Channel Islands, just waiting for an angler like you to discover. You can fish from the shore with very little effort or fishing equipment or head out onto the open water with your boat or even a charter boat.
If you have been considering a saltwater fishing trip or have been saving up for the trip of a lifetime, then the Channel Islands are definitely one of the best locations in the world, and they aren't even that far away from home.
If you have any questions about saltwater fishing in the Channel Islands or want to learn more about how and when to head there, don't hesitate to reach out and contact us directly. Our friendly and professional team is always happy to help!
Find out what other interesting activities are there to be explored in the Channel Islands: How to see the Channel Islands by motorcycle