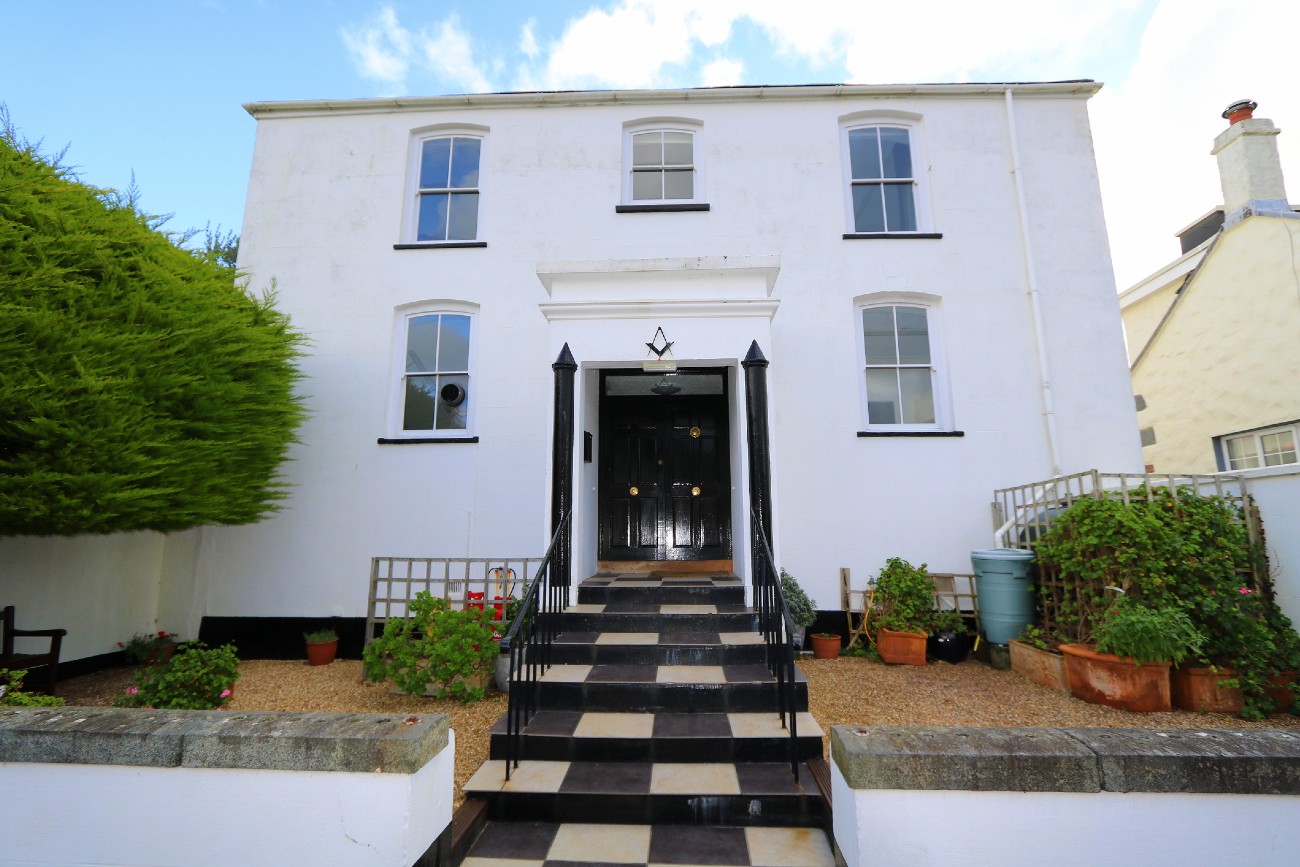 Alderney's slow-paced lifestyle, wonderful scenery and generous tax laws have made it an increasingly attractive place to live. For a long time, the island was unknown to many in the UK and elsewhere, often finding itself in the shadow of its larger Channel Island neighbours. However, it has seen a rise in popularity in recent years, especially since the pandemic.
Renting property in Alderney can be an ideal option if you're looking to live on the island for short periods. It can also be a great choice for those interested in moving to the island permanently, as it can help with becoming accustomed to the Alderney lifestyle before making a more permanent commitment. If you're interested in renting on the island, here is some important information to keep in mind.
Can Anyone Rent Property in Alderney?
Although Alderney is part of the Bailiwick of Guernsey, it does not have the same property market restrictions for new residents and is very open to newcomers looking to take up residency. In fact, Alderney has had problems with a declining population in recent years, meaning there have been campaigns to actively encourage people to relocate from elsewhere.
For those looking to buy or rent property, this results in a relatively straight-forward process where there are few restrictions regarding ownership of real estate. If you are moving to Alderney from the UK or the European Economic Area, you will therefore be free to rent any property that is available. The only thing to note is that if you are planning on working while you are in Alderney, you are required to apply for an annual work permit, whether you are coming from the UK or from elsewhere. There are exceptions to this, but only if you are taking up certain types of employment such as in the medical or veterinary sectors.
Where to Rent Property in Alderney
The majority of properties in Alderney are centred around the main and only town of St. Anne. This is where you will find most of the available rentals, particularly in the form of terraced houses and townhouses. Many of these are located around the town centre, close to all the essential amenities and Alderney's lovely cafes and restaurants.
Further out from the town centre, there are large townhouses located towards the north of the island. Many of these have views over the coastline and a few can make an appearance on the rental market from time to time. The wider countryside around the outskirts of St. Anne is the place to find modern bungalows, but no matter where you situate yourself on the island you will be in easy walking distance of the capital, as well as many of the island's beaches.
Alderney's Rental Market
As Alderney is just 3 miles long, its small size means there is not a huge degree of choice when it comes to renting. On top of this, the majority of properties on the island are owner occupied, with less than a quarter of properties being rented. Of this, a small proportion comes under social housing and is owned by the Alderney Housing Association. The remainder makes up the private rented sector. As rentals are therefore hard to come by, you might be faced with a longer search than expected, however there tends to be a handful available at any one time.
Just as average house prices in Alderney are more affordable than the other Channel Islands, the same can be said for rent prices. While three bedroom properties in Jersey might cost between £2,000 and £3,000 per month to rent, similar properties in Alderney tend to be on the market for between £500 and £1,000. Smaller properties such as one bedroom flats are of course much more affordable.
If you decide to move to Alderney, learn more about the island in the following article: Alderney: Burhou, Les Casquets and Ortac