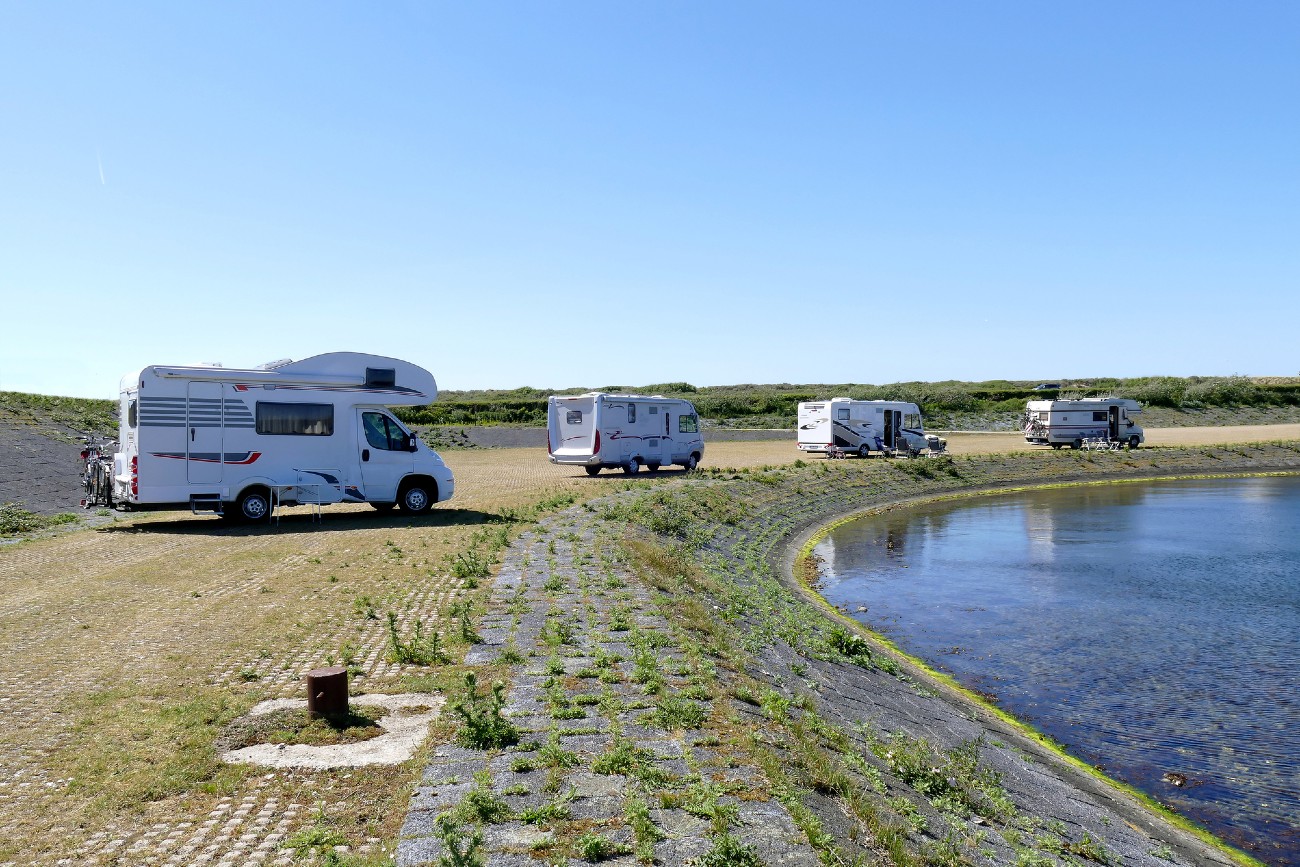 Situated in the middle of the Irish Sea, the Isle of Man is a small island which is almost equidistant from Northern Ireland, England and Scotland. Size is always relative however, and while the Isle of Man may appear to be small on a map, it actually covers an area of 572 square km. As a result, a caravan or motorhome can be a great way to get out and explore the island, especially the more remote areas.
If you plan to bring your caravan or motorhome over from the British mainland or Northern Ireland, there are a few things to keep in mind. The year-round ferry service sails from Heysham, Liverpool or Belfast, arriving in Douglas.
What else should you know about caravanning in Ballamoar and Glenlough in the Isle of Man?
Campervans and motorhomes require no permits, however if you have a towed caravan you will need to have a valid permit before you are allowed to board the ferry.  This is due to conditions often being windy and some Manx roads being very narrow. To obtain a permit, you will need to submit a written request and details for this can be found on the Isle of Man's travel website.
Ballacallin Court
Once you reach the Isle of Man, there are a number of caravan parks to choose from, with many providing electric hook-ups so that you can enjoy all your caravanning comforts during your trip. One of the smaller – yet I think thoroughly charming – sites is known as Ballacallin Court Motorhome Park, which can be found between the villages of Patrick and Glenmaye, on the island's south-western coast.
Ballacallin Court only has space for up to 5 motorhomes or campervans, so it can fill up very quickly. However, it you're luckily enough to book a spot you will find there are excellent facilities, with all stations having electric hook-ups and water. There is also a nice renovated bothy, with toilets, showers and washing facilities that on my visit were all very pleasant to use.
Glen Maye
View towards Peel in the Isle of Man
With its rural setting, Ballacallin Court is ideal for outdoor lovers and it is just a short distance from the Peel coastpath, which follows an impressive stretch of coastline and is great for walking. The site is also less than a mile from Glen Maye, with its spectacular gorge and waterfall. Or, if you're looking for something a little more cultural, you can head to the nearby Centre for WWI Internment at Knockaloe, which provides a fascinating exhibition.
Ballamoar
The one downside (or upside, depending on how you look at it) to Ballacallin Court is that it is not on the TT course. If you're interested in seeing the race while on your trip then a great alternative to consider is the campsite at Ballamoar. This popular site welcomes caravans and motorhomes and is much larger than Ballacallin Court, meaning there are many more pitches to choose from. Electric hook-ups are available and the overall facilities here are excellent and kept to a very high standard.
Ballamoar is right on the TT course, located in the north-west of the island, but it's in a location that is great for any visitor, no matter what they are interested in. With the Curraghs Wildlife Park and lovely Bishopscourt Glen close by, you're unlikely to find yourself stuck for things to do and I found a number of lovely walks to do nearby. The site is also relatively close to the coast, as well as a Dark Sky Discovery spot at Ballaugh Beach.
Glenlough
If you fancy caravanning closer to the capital, you may consider Glenlough Campsite, located just to the west of Douglas. Not only is the site on the TT course, it is also just a short walk to the small village of Union Mills, where there are a range of amenities including a shop, post office and petrol station. There is also a popular pub by the name of the Railway Inn, which offers everything you might expect from a traditional pub.
Glenlough Campsite itself provides 24 hardstandings with electric hook-ups, as well as all the essential facilities which are generally kept very clean and to a good standard, certainly on my visit. Its location amongst the picturesque Manx countryside is another bonus, with the site adjacent to a lovely wooded glen that leads through to the Manx Heritage Trail. This makes it a good spot for walkers, with the trail leading through some lovely scenery as it follows the old railway line from Douglas to Peel.
Learn more about the splendid Isle of Man in the following article: Adventures In The Isle Of Man