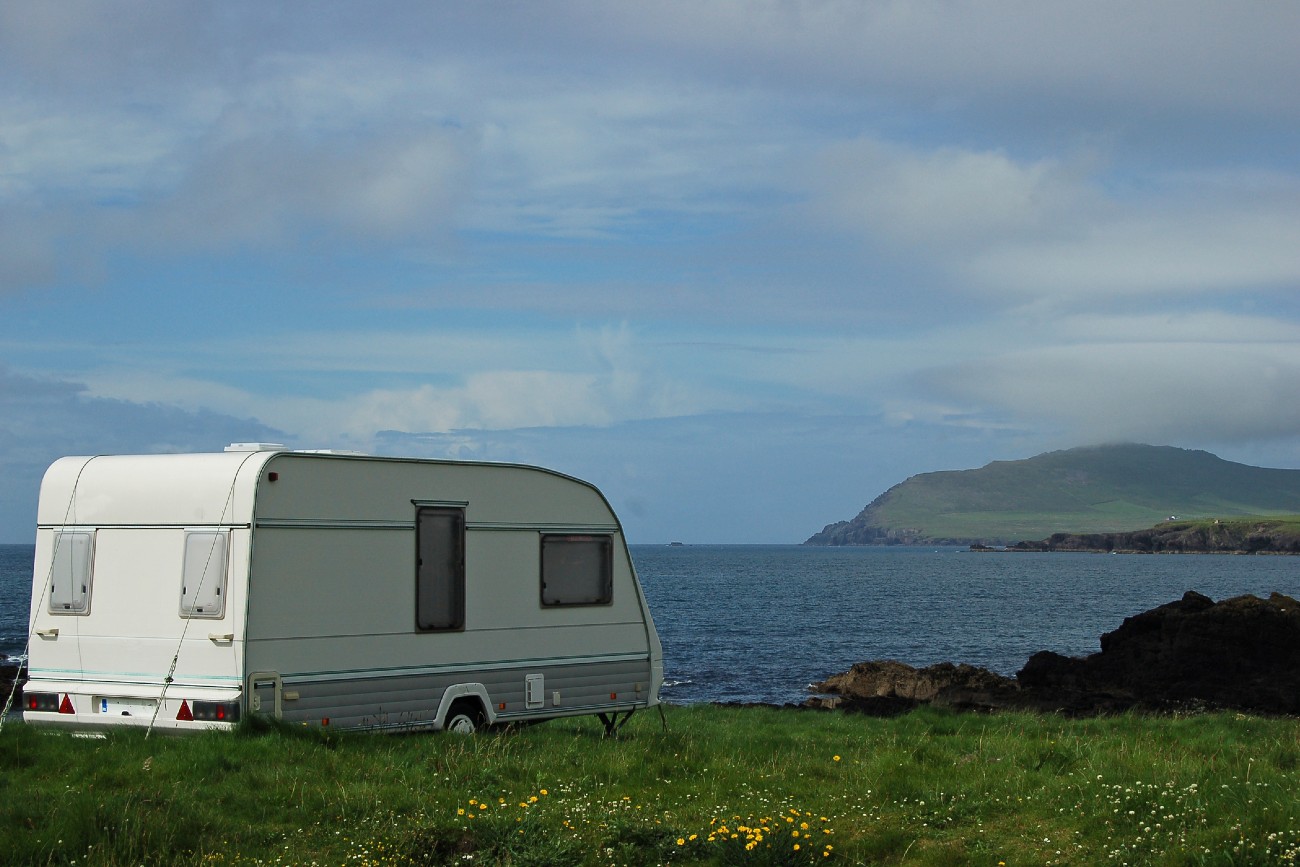 The Channel Island of Guernsey might well be small enough to drive around in a matter of hours, but it is a place full of surprises, with some incredible beaches and countryside. It also has a lot to see in regards to historical sites, and let's not forget the island's culinary offerings. If you're planning to explore the island then a caravan or motorhome can be a good way to do so, although there are some important things to keep in mind.
Most caravans and motorhomes are welcome on the island, however there are restrictions on length and they must be booked into one of the registered campsites for overnight accommodation, with an associated permit. You are required to return to the campsite each night and all visiting caravans are limited to a maximum period of one month. More info can be found on the States of Guernsey website. A number of the island's campsites allow caravans and motorhomes, with the following being great places to stay.
La Bailloterie Campsite
The first of Guernsey's campsites to welcome both caravans and motorhomes is La Bailloterie, located centrally in the north-east of the island. There is a dedicated entrance for caravans and motorhomes and they have their own area within the campsite, complete with 16 amp hook-ups. There is also a dedicated emptying point and well-behaved dogs are allowed, so you can bring the entire family with you on your trip.
The campsite's location on the island is convenient for many reasons. All the essential amenities, including supermarkets, bus links and places to eat are within easy walking distance, and it's also not too far to the beaches at L'Ancresse and Pembroke. The very popular Oatlands Village, complete with shops, bowling alley and mini golf course, is also nearby.
The campsite has excellent facilities, which have recently been upgraded. The shower and washing up facilities are kept clean and the owners were very friendly and accommodating during my stay, which made it a pleasant experience. As well as the many attractions in close proximity to the campsite, the site itself is a nice place to spend time in, with outdoor seating areas and areas for children to play.
Vaugrat Campsite
The campsite at Vaugrat is another which is well suited to motorhome and caravans. The site provides easy vehicular access and there are designated pitches for motorhomes and caravans in the site's main fields. 10 amp power hookups are available for your electricity requirements, although supply is limited on this front and it's always wise to book ahead to ensure you don't miss out, especially during the busy summer season. Awnings are also allowed at no extra cost.
The campsite is quiet and it was clear during my visit that it is lovingly maintained, with all the facilities being kept exceptionally clean and functional. The site is very leafy and blends in perfectly with its rural setting on the island's north coast. It's therefore a very pleasant place to be and is ideal for nature lovers or anyone who wants to feel like they're right in amongst the countryside. The top of the campsite has some beautiful sea views over the coast, though this area is adults only and doesn't have any electric hook-ups.
As you would expect, the campsite has all the essential facilities such as toilets, showers and changing facilities for babies. However there is also a nice TV lounge where you can relax and make use of the free WIFI, and there are areas for washing and drying clothes too.
Fauxquets Valley Campsite
Fauxquets Valley Campsite is the most central of Guernsey's campsites, situated right is the middle of the island, next to the scenic Talbot Valley. Despite this, it's only about 1.5 miles to the closest beach and it's an easy walk to nearby bus stops, from where you can explore the wider island. This makes it a great base for a holiday in Guernsey.
Motorhomes and caravans are welcome and the pitches to accommodate them are more than generous in size, with lots of space for awnings and other equipment. Many of them are serviced with electric hook-ups and drinking water points as well.
The facilities at Fauxquets Valley are highly impressive, with enough options to keep you entertained for days on end. There are decking areas for relaxing, a nice swimming pool with an area for sun-bathing and a number of options for keeping kids busy, such as a playground and table tennis area. The on-site shop is kept well-stocked and one of the best things I found on my visit here was the food. Barbecues are served both in the morning and evening, while there are also pizza nights, with the pizzas being cooked in a wood-fired pizza oven.
While in Guernsey, don't forget to explore all the magical places. You can find one in the following article: A True Guernsey Icon – St Andrews Village