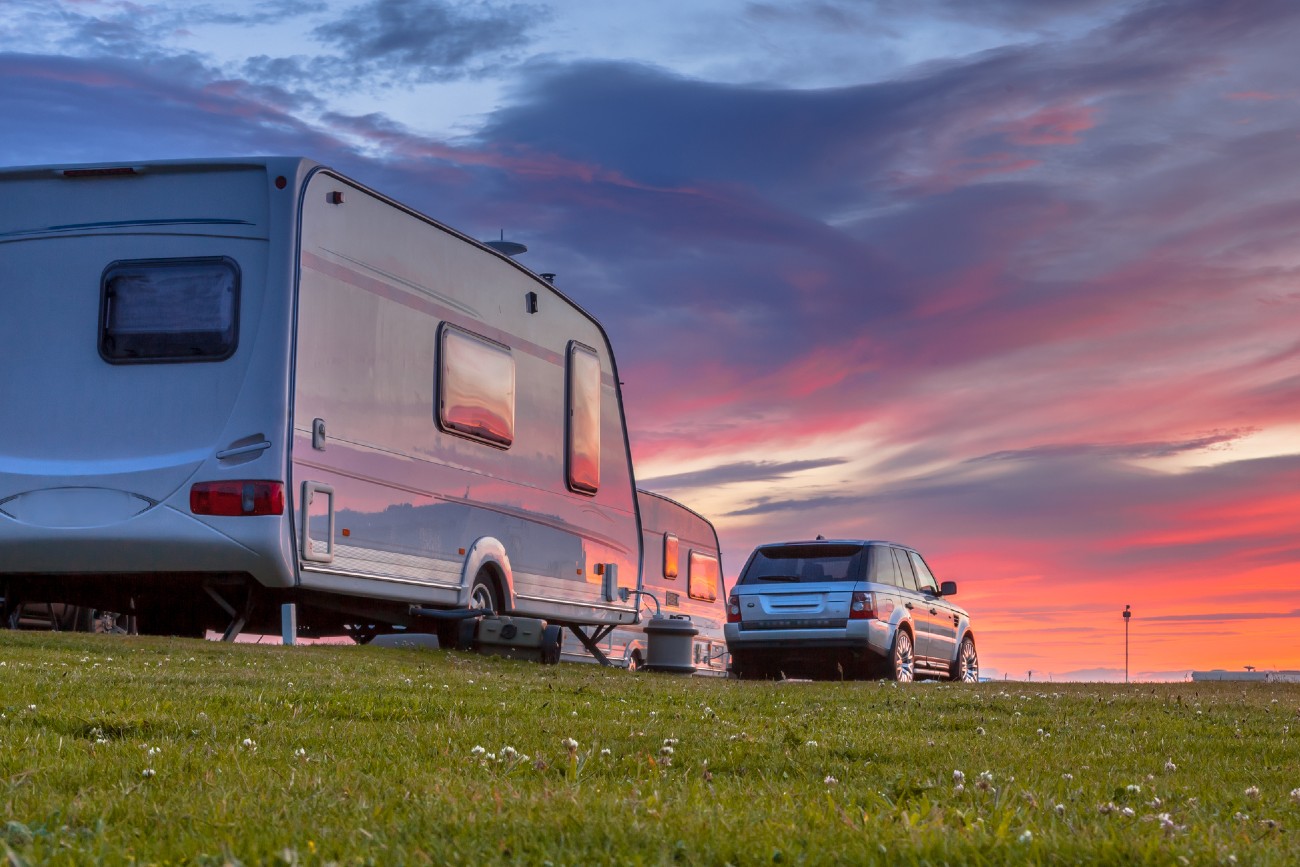 Guernsey has long been a popular destination for outdoor enthusiasts. The second-largest island in the Channel Islands is a haven for those who enjoy spending time in nature and camping is a great way of doing so, while also saving yourself some money on accommodation. Guernsey is certainly prime camping territory, with a countryside full of grassy fields, quiet back-roads and lovely woodlands.
Although the island is relatively small, measuring just 12 miles long, there are a few campsites to choose from. Each of them can be a great place to stay, located close to the island's main walking and cycling routes. Guernsey's manageable size also means you're never too far away from places where you can enjoy a day at the beach or some time kayaking, wildlife watching or dining out. If you're thinking of planning a camping trip, the following are some of the best campsites to consider.
Fauxquets Valley Campsite
Fauxquets Valley Campsite is the most popular campsite in Guernsey, with its award-winning status drawing in many visitors throughout the year, especially during summer. Nestled in the heart of the island, within the parish of St. Martin, Fauxquets has everything you could possibly want from a campsite.
Not only are there log cabins, glamping tents and a well-stocked shop on site, there is also a swimming pool – ideal for when the weather is nice. The pool is open all season and is heated, meaning it is even pleasant on cooler days. A terrace and a number of sun loungers surround the pool, giving it a lovely holiday feel. The campsite doesn't lack for other forms of entertainment either and is particularly geared towards children.
Along with a playground, there is also table tennis, table football, a pool table and some goal posts. This makes it the perfect place for a family trip. The site is very well-maintained, with clean showers that were some of the best I've seen at a campsite. Its location is also great, with pubs and restaurants about a twenty minute walk away and a beach that isn't too much further.
La Bailloterie Campsite
La Bailloterie is the oldest and most established campsite in Guernsey. That is not to say it isn't modern. In fact it has recently undergone a refurbishment of its facilities, with a new block containing separate showers and toilets, as well as a cafe and shop where you can purchase basic supplies and souvenirs.
La Bailloterie is located in the north of the island, close to the town of St. Sampson. It's therefore just a five minute walk to the supermarket for a more extensive shop, and it's also not too far to a great selection of pubs and restaurants. The campsite itself has a rural setting, with an atmosphere that I find to be far more peaceful than Fauxquets, remaining quieter even in the summer months. It's a good place for nature lovers too, with the beautiful scenery at L'Ancresse Common within easy walking distance.
There are glamping pods, glamping tents and camping cabins available at the site, although you can of course pitch your own tent. An organised barbecue happens weekly, which is a nice way to socialise with other visitors, and the site caters well to families. Children certainly won't be bored here, as there is a mini golf course, a children's playground, table tennis and a lovely garden area.
Vaugrat Campsite
Vaugrat Campsite is another which lies in the north of Guernsey, though this one is on the north-west coast. This puts it close to the lovely beaches around L'Islet and Rousse Point, which are great for spending time on when the weather is nice. The rockpools here are fun for all the family to explore and there is a kiosk at Rousse where you can buy tasty snacks and drinks.
The campsite itself is very quaint and lies within the grounds of an 18th century farmhouse. The camp is very spacious and set amongst grassy fields, where you can pitch your own tent or hire one from the campsite. It doesn't have as many entertainment facilities as the other two campsites, and although it is certainly family-friendly, it is more geared towards adults and offers a 'couples only' area near the top of the site. This has a lovely view over the countryside and is a very pleasant place to relax.
Once you settle in your campsite, you might want to plan trips around the island. Get inspired in the following article: Nature Walks By The Sea – Guernsey's North-West Beaches