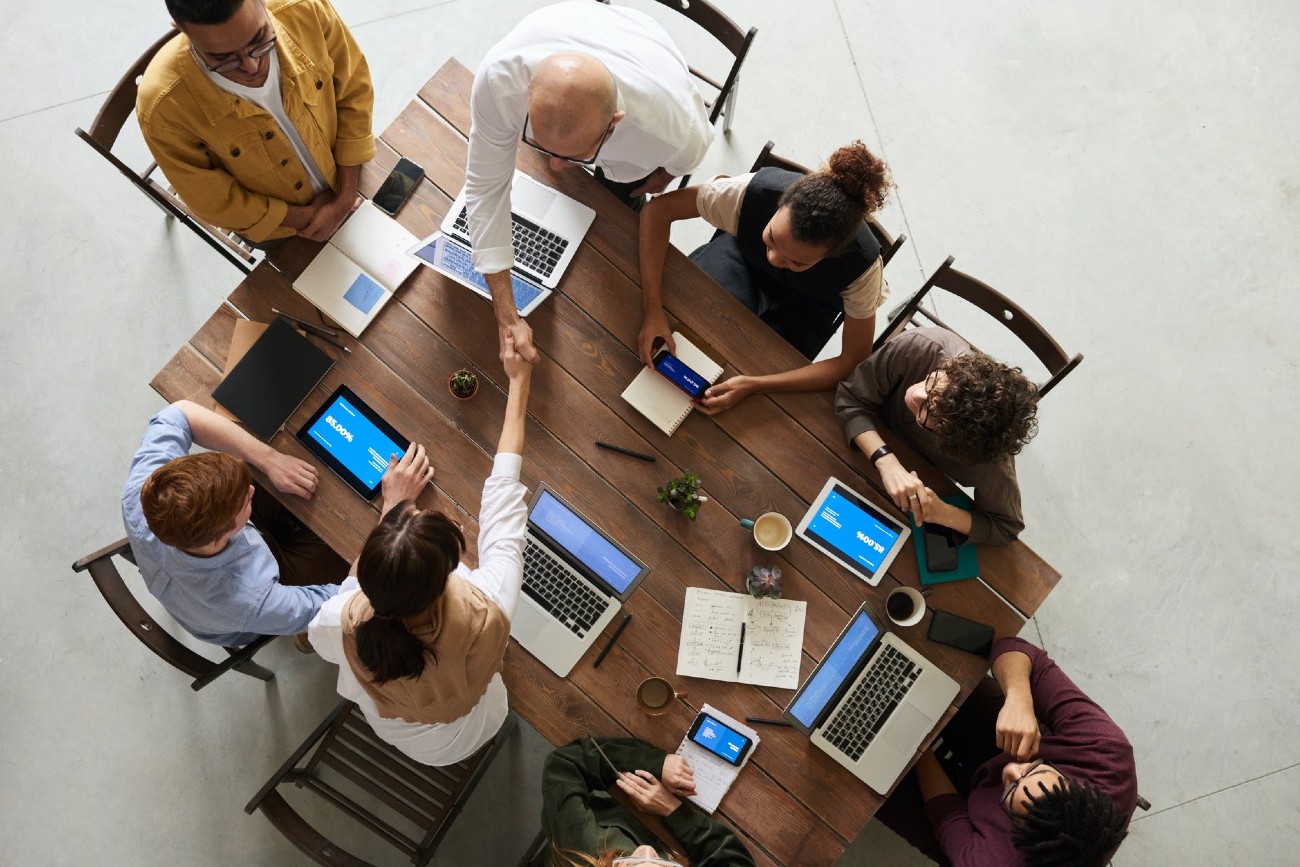 Remote-first or Remote-friendly? Choosing the best option for the future of your company
During an interview in a podcast, Alexander Torrenegra, CEO of Torre.co, a digital platform that offers remote jobs, and Remoter Project, a initiative defined in their web page as "comprehensive library about remote work", told an anecdote about this type of activity and the experience he had about feeling as a "second class citizens", as he describes it.
Torre.co's office in Bogotá, Colombia, had to celebrate the birthday of two of their employees, so the head of Human Resources organized a party and set up everything for the celebration in order to connect both local and remote teams.
"They placed the screens in the area where they were going to celebrate the birthdays. She organized the timing so that it would work for different time zones as well. The logistics was well prepared", explains Torrenegra."After singing Happy Birthday, five or seven minutes after the party had started", he adds, "the group in the office started to break up into different groups and each group started having their own conversation".
Torrenegra explains that "the people that had joined the event remotely started dropping, not saying bye because they couldn't, not being able to wish happy birthday to the people who were celebrating their birthdays and eventually after ten minutes I was the only one there and I ended up dropping. I realized that, even though I was the CEO of the company, I was feeling like a second-class citizen of the culture of the company".
Torrenegra's experience is just one of the many problems that remote-friendly companies face. After doing some research, he even discovered that his own experience was nothing new, that it happens quite frequently. "Pretty much all the time when you have a remote-friendly company where you mix people working remotely with people working out of an office".
But, which is better? A remote-friendly or a remote-first company? Well, that depends on your needs and if you are an employer or an employee. For now, we will try to explain each one so you can decide.
What is the difference between remote-first and remote-friendly
Remote-first companies are the ones that are focused on building a team that is first and foremost remote. Remote-friendly companies are the ones that are mainly office based, but they allow for some remote work.
The remote-friendly company has a physical space (whether its an office, a store, a shop), that has flexible policies in terms of the place where the employee wants to work. That way, they can choose to work from home or the office several days a month. They can also do it for long periods of time and, if they choose to return to their workspace, they can even move to other spaces if the company has them available. People can even choose the hours they work, which is very convenient when the company has offices in different time zones all over the world.
But remote-friendly companies can also be not so friendly with these privileges, as they are usually reserved for a selected group of their employees. In general, they make it easy for everyone to work from an office instead of doing it from home.
A remote-first company is the one where everyone works remote. To fit in this kind of company, as an employee you must have a series of characteristics or faculties: flexibility, great communication skills, self-discipline and accountability. You have to be prepared to work with a fully remote team that could even be in a whole different time zone than the one you are in.
Being remote-friendly is allowing people to connect remotely to a meeting. Being remote-first is making sure that all of the policies that you implement in the company are thought first about how is the experience for a remote person, give priority to that, and a potential secondary priority to people that are working out of an office space.
But remote-friendly versus remote-first is not just a matter of letting people work from an office or to do it from home. in a remote-friendly company the synchronous communication is prioritized, while in its counterpart, it's the asynchronous communication.
What is the differences between an asynchronous-first culture and a synchronous-first culture
Synchronous-first communications are default to meetings, while asynchronous-first communications are default to writing.
In synchronous-first communications time zone coordination is crucial. They are not important in asynchronous-first communications.
The synchronous-first communications are focused on real-time collaboration and the asynchronous-first communications are focused on deep work.
Synchronous-first communications encourage an always-on culture. Asynchronous-first communications encourage mindful disconnection.
Fleeting conversations are the most common in synchronous-first communications, while permanent documentation is on asynchronous-first communications.
Synchronous-first communications are exclusive. Asynchronous-first communications are inclusive.
Other differences between remote-friendly and remote-first
In a remote-friendly company, processes and tools revolve around the office, while in remote-first companies they are designed to include remote employees equally.
The meetings in a remote-friendly company are scheduled when they are convenient for people in the office in a co-located time zone. On the other hand, in a remote-first company they are scheduled to include all time zones.
In the case of people and information, for remote-first companies they are equally accessible to all the employees. For remote-friendly companies, they are more accessible to people in the office.
Key decisions are made in the office, even during the water cooler chat, in the remote-friendly companies, while those same decisions, in the case of remote-first companies, are made online with all relevant employees connected.
If we refer to management teams, in the remote-friendly companies, managers must work from the office. Managers in the remote-first companies are encouraged to work from home.
Presence is something crucial in remote-friendly companies. In the latter, remote team members are usually excluded from important projects, promotions and recognitions. In remote-first companies, everyone is in an horizontal line of choice, leaving everyone out of that "second-class citizen" zone that we previously mentioned.
In an interview for the Vmware blog, Charles Barratt, Senior Manager Digital Workspace Pursuits in EMEA, explained very well the importance of treating every employee as equals for a remote-first company.
For Barrat, "remote-first is like a culture that intertwines with the DNA of an organization. Thus, physical location is not important for doing business or for sustaining an organization's culture and morale. The remote-first culture ensures that every employee, whether working remotely or in an office, receives the same great experience. It is not just about technologies or tools. In other words, this seeks to treat remote employees in the same way that you would like to be treated. They should not be considered second-class citizens".
Based on his experience, Barrat has an 11 point list of recommendations for those who are just starting to work remotely or companies who are thinking of implementing remote-first:
Happy hour: Once a week or once every two weeks organize a team meeting where all members can join a video call, choose the drink they like, and chat for 30/60 minutes on a non-work related topic. This helps you really get to know your colleagues.
Home Office Space: Work from a place in your home that doesn't get in the way of the way you work.
One place to access work: No matter your device or location, you typically only need one place to access all your digital content securely.
Default video: If you have a remote call, turn on the video. It not only engages people, but also gives assurances about how people are dealing with isolation.
Accessible team content: If you have meetings in the office, you should always share your whiteboards, flip charts, or notes in a central store so that others don't feel left out.
Whiteboards: When your colleagues remotely join in on calls, don't use a physical whiteboard. Let everything be digital.
Plan meetings: everything works great remotely, but people need physical interaction. Organize a team meeting at least once a quarter.
Get real-time collaboration: Just say Office 365 or Google Apps and you get the point.
Rest every 90 minutes: It is important to disconnect and stretch your legs.
Talk to someone, anyone (not just yourself): If you don't have business meetings that day, call someone or take a walk. It is important to stay active.
It all depends on the results: Remember that if you are working on a project that depends on the results, invest your time wisely. Usually you don't need to work 9-5. You can, in many ways, set your hours whenever you do work.
According to an article published in Forbes magazine, a Gartner survey done to 317 CFOs showed that 60% of them intend to relocate at least 10% of their previously on-site workforce to permanently remote positions after Covid-19. This means that remote is here to stay.
Now, taking into consideration the fact that the results are going to have huge consequences in terms of productivity between one choice and the other, you must ask yourself which option is better for your company, becoming remote-friendly or remote-first?
If building a good team while keeping costs low is your priority, then you must consider the remote-first option.
But, on the other hand, if you wish to build a team with a great relationship and even have the option to have people working remote, then no doubt that your best alternative is a remote-friendly company.
Do you wonder what's the best for your employees that are working remotely? Then read the following article: How to support the wellbeing of your remote workers