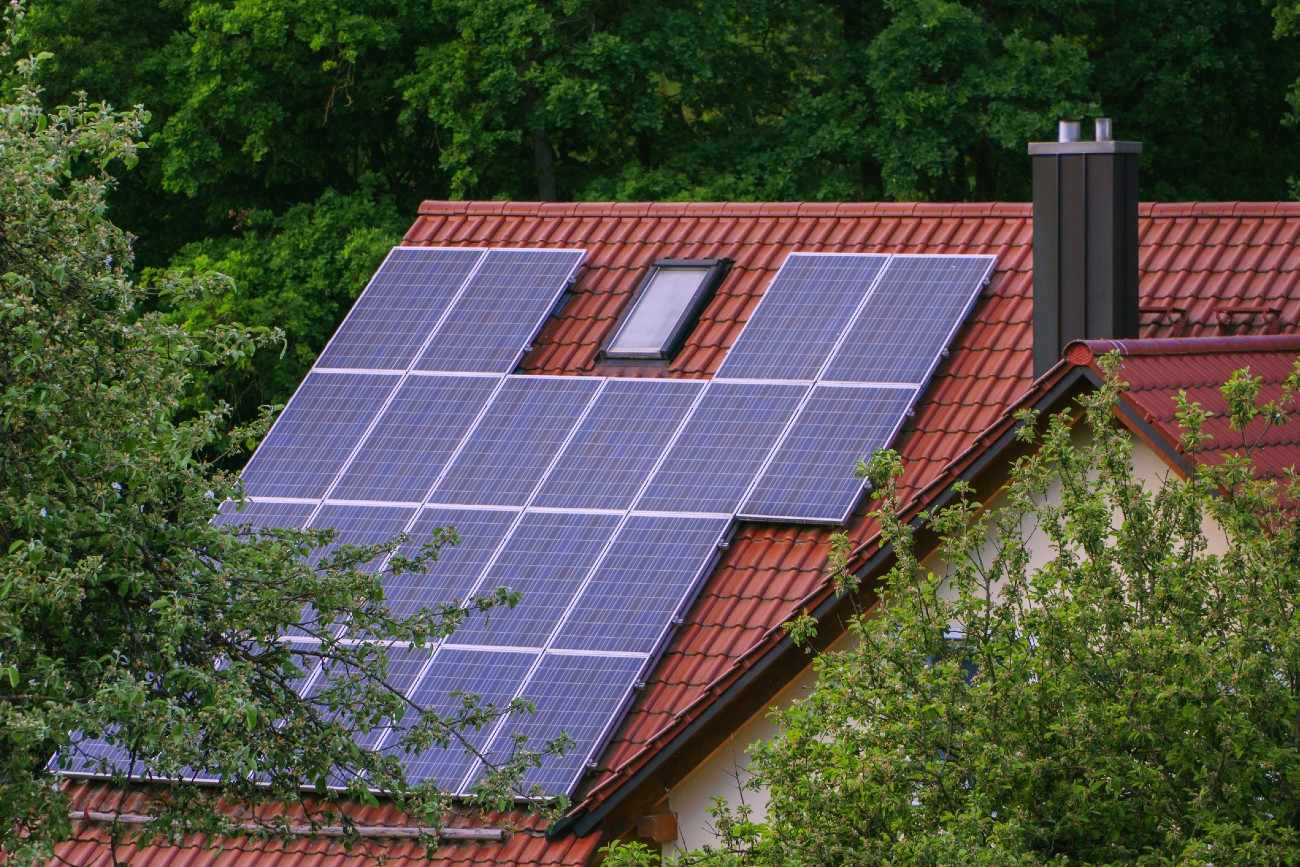 S
ince the start of the 21st century, renewable energy has had a boom around the world. Such high acceptance and popularity of renewable energy are due to two main factors:
1. Technological innovation has brought down the cost of materials and services in implementing renewable energy solutions.
2. There is increased awareness of the clean and green energy movement across the globe.
Global warming is heavily affecting the earth's climate and is the major reason behind natural disasters.
Renewable energy can play a significant role in reducing the carbon footprint on the earth, hence making our planet a cleaner and greener place to live.
Generating electricity through renewable energy not only helps to lower carbon emissions but also causes lesser dependency on fossil fuels.
The primary solution to the key environmental challenges faced by the world can be resolved by switching from fossil fuels to renewable energy. However, not all sources of energy regarded as "renewables" are beneficial for the environment.
As biomass and large hydroelectric dams may cause difficult trade-offs when comparing their overall effect on wildlife, the environment, and other problems.
Let us explore some facts about renewable energy.
What Is Renewable Energy?
Renewable energy is the source of energy obtained from the earth's natural resources which do not erode or deplete natural resources.
One of the biggest advantages of renewable energy is that the natural resources that are consumed replenish themselves over a period of time. There are multiple sources of energy around us that are continually being replenished such as sunlight and wind.
On the other hand, non-renewable fossil fuels like coal, oil, and gas require hundreds of millions of years to form. Therefore, transitioning from fossil fuel-based energy to renewable energy sources is vital for combating climate change.
Below is a list of some of the common types of renewable energy sources around us:
Solar Energy
Wind Energy
Ocean Energy
Hydroelectric Power
Geothermal Energy
Biomass Energy
Solar Energy
Solar energy is one of the most abundant sources of energy available on earth. The Earth absorbs solar energy around 10,000 times higher than the rate at which human beings utilize various energy forms.
Solar energy can be harnessed to deliver heat, cooling, lighting, and green fuel for most applications. Solar panels are deployed to get the benefits of solar energy.
Solar panels convert energy received from sunlight into electrical energy by a phenomenon known as the photovoltaic effect.
Wind Energy
Wind energy utilises the kinetic energy of moving air through large wind turbines and converts it into electrical energy.
Wind turbines can be located onshore (on land) or offshore (at sea).
Although there are powerful winds present in many places across the world, the finest locations to produce wind power are usually in remote or open areas. However, offshore wind energy has a lot of potential for generating electricity on a larger scale.
Renewable Energy In Channel Islands
Due to their unique geographical location, the Islands can take the best advantage of natural resources and generate renewable energy from various sources like solar, wind, and ocean.
Renewable Energy In Guernsey
The Bailiwick of Guernsey is blessed to be located in a region with an abundance of wind, wave, tidal, and solar resources that may be used to generate green electricity.
In 2010 Renewable Energy Team (RET) was established, which had been given the task of facilitating the development of marine renewable energy within Guernsey waters.
In Guernsey today, over 93% of the electricity annually comes from renewable energy sources such as solar power, wind power, and hydroelectricity.
Guernsey Electricity Solar Projects
Guernsey Electricity Limited (GEL) is the solitary licensed electricity supplier provider company on the island of Guernsey. As far as renewable energy is concerned, Guernsey Electricity has installed some of the biggest solar power projects in the Channel Islands which feed more than 350kW of renewable electricity into the grid for every resident.
To fulfill its commitment towards renewable energy Guernsey Electric Limited has heavily invested in a large-scale solar array at the community level in order to benefit all customers equally.
Below are some of the recently installed large solar power projects by GEL in the Channel Islands:
Electricity House, Vale
In 2018 GEL installed 309 roof-mounted solar panels on a building at Electricity House, Northside, Vale. This was one of the largest solar power projects at that time installed in the Channel Islands generating over 100kWp of electricity.
Envoy House
This project was installed at the Guernsey Post Headquarters with 654 rooftop solar panels and is one of the biggest solar PV projects in the Channel Islands. These solar panels can generate 200,000kWh of electricity each year.
Longue Hougue, Guernsey Waste
The solar power project was installed at Guernsey Waste's facilities building and the reuse store at the Household Waste & Recycle Centre. Collectively, they contribute 31kW of electricity to the main grid.
Marine Renewable Energy Technology
Marine Renewable Energy also known as Ocean Energy is installed and maintained at sea. Further, it requires access to offshore grid and distribution systems.
Ocean energy includes offshore wind, tidal stream, tidal range, and wave energy technologies.
A marine renewable energy field is in the early stage of development, and these technologies are yet not available for commercial use. However, with the ongoing fast-paced current research and development in this area, RET and Guernsey in general are ready to utilise these new technologies soon.
Below are some of the marine renewable energy options that can be beneficial and applicable to Guernsey Island:
Tidal Current Devices: These devices are built with propellers or oscillating vanes that are mounted on the seabed through a fixed structure. They take the tidal energy from the flow of water and transfer it to turbines for generating electricity.
Wave Energy Devices: They take energy directly from the waves in the ocean. Buoy-type point absorber devices and near-shore or shallow water devices are used to gather wave energy.
Offshore Wind Farms: Guernsey Island being surrounded by water has a significant wind energy resource and a high potential for offshore wind farm development.
RET is currently researching to induct monopole turbines in the first stage. And they also monitor the progress of floating turbines for deploying these in the future.
Tidal Barrages or Lagoons: Given recent developments, such as the current project to create Swansea Bay Tidal Lagoon, RET is continuing to evaluate progress in the development of tidal range possibilities.
Future of Renewables in Guernsey
Energy Policy 2020 – 2050: The State of Guernsey has established the Energy Policy 2020 – 2050; which gives clear direction for energy management.
The Energy Policy includes long-term planning and investment for decarbonisation of the Island's energy system. The policy also addresses the challenges faced in managing the transition towards decarbonisation. Thus, this policy will increase the electrification for all consumers with clean and green energy access [5].
Solar Power: GEL has set a goal to invest in distributed solar power panels across Guernsey Island, including a target of a total installed capacity of up to 20MW by 2050 [7].
Net-Zero Approach: The State of Guernsey wants to achieve net-zero carbon emissions by 2050. The energy transition plan has been set in the Energy Policy [6].
100% Renewable Energy: In the next coming decade, Guernsey Electricity is committed to providing 100% renewable and sustainable electricity for the Island [6].
Renewable Energy In Jersey
The Bailiwick of Jersey has declared an environmental emergency in May 2019. As per the declaration, the government is now promoting the use of renewable energy such as wind, solar, and tidal energy adoption.
Jersey Electricity has designed its electricity grid to be compatible with local renewable energy options. Together, all solar power projects were generating almost one million kWhs a year by February 2021.
Jersey Electricity Solar Projects
Solar energy is already contributing to Jersey's electricity grid with multiple large projects in operation. The government of Jersey considers solar energy a more cost-effective option as compared to wind and ocean energy.
Below are successful solar power projects in Jersey Island:
Powerhouse
In May 2013 Jersey Electric installed solar power panels at Powerhouse which was considered the largest at the time in the Channel Islands. The project comprises 76 separate solar panels, with a maximum output capacity of 19kW.
Power Station
Jersey Electric installed an 81kWp solar power solution at the Power Station in June 2019, which at the time of construction was the largest in the Channel Islands.
Carport Solar Array
In May 2019 Jersey Electric installed the Island's first carport solar array on Queen's Road car park. This Solar Hub also houses two EV charging bays.
Marine Renewable Energy Technology
In the year 2019-20, Jersey Electric imported 36% of its electricity from EDF's tidal power plant on the estuary of the Rance River in Brittany, France. Therefore, Jersey Island is already getting benefits from marine renewable energy.
JE believes that the price at which they import electricity from France is presently four to five times greater than the cost of developing and producing electricity from Jersey waters.
The reason for this high price is the cost of building a tidal farm.
Tidal energy is new but risky for investors since the retail electricity prices will shoot up. Therefore, Jersey Electric considers tidal energy and wave energy to be impractical at the current stage, but ongoing research will soon clear the picture.
Future of Renewables in Jersey
Solar Power: The government of Jersey is doing much effort to increase the deployment of solar PV onto the grid at the earliest. Solar energy is currently the cheapest form of renewable energy to be adopted by Islanders.
Tidal Power: Despite technology limitations and high-cost factors, Jersey Electric (JE) hopes that one-day tidal power will become a part of their energy mix. JE is continuing with its expertise to analyse and explore advances in tidal power technologies.
Battery Storage Technologies: JE is also testing the feasibility of implementing demand-side storage management capabilities including EV battery storage.
Smart Metering Project: Smart Metres are a necessary element of the future smart grid that will enable full connectivity and advanced technology within Jersey Island. The Smart Metering project has already been completed in 2020 with £11m.
Renewable Energy In Alderney
The operation, deployment, usage, or management of all types of renewable energy in the Island of Alderney and its territorial seas is subject to licensing and regulation by the Alderney Commission for Renewable Energy (ACRE).
A joint venture corporation between ARE and Transmission Investment LLP is building a link between France, Alderney, and Britain.
The France Alderney Britain Link (FAB) Link will facilitate energy trading between Britain and France and the export of tidal power produced in Alderney's territorial waters to markets in Europe.
Through FAB Link, Alderney will also be able to get less-priced energy from Europe.
Renewable Energy In Sark
Recently, The government of Sark has declared that it will contract with a business to set up a new renewable energy source and grid.
Chief Pleas said in a recent press release that they will soon end the agreement of compulsory purchase of Sark Electricity. Instead, the government promised to invest about £4 million in an islanders-owned electrical supply.
Renewable Energy In Herm
The BioFuel Island Herm becomes the first Channel Island to depend entirely on biofuel for its energy needs.
It is envisaged that expanding biofuel use on the island will reduce growing fuel costs and less the island's carbon impact.
Since 2021, Herm's ferry has used renewable biofuel, and the success of this effort has motivated the island to switch all of its cars, boilers, and generators to renewable fuels.
Despite the high potential of renewable energy, the use is still relatively low for islands on this side of the world, there 'were' previously quite a few barriers on each island that prevented widespread use (political, economic, technical & financial.)
It is wonderful to see all the action plans and implementations of energy policy and the energy transition around the Islands over the past year.
Are you interested in more topics related to the Channel Islands? Then don't miss the following article: Effects of Remote Workers on the Islands