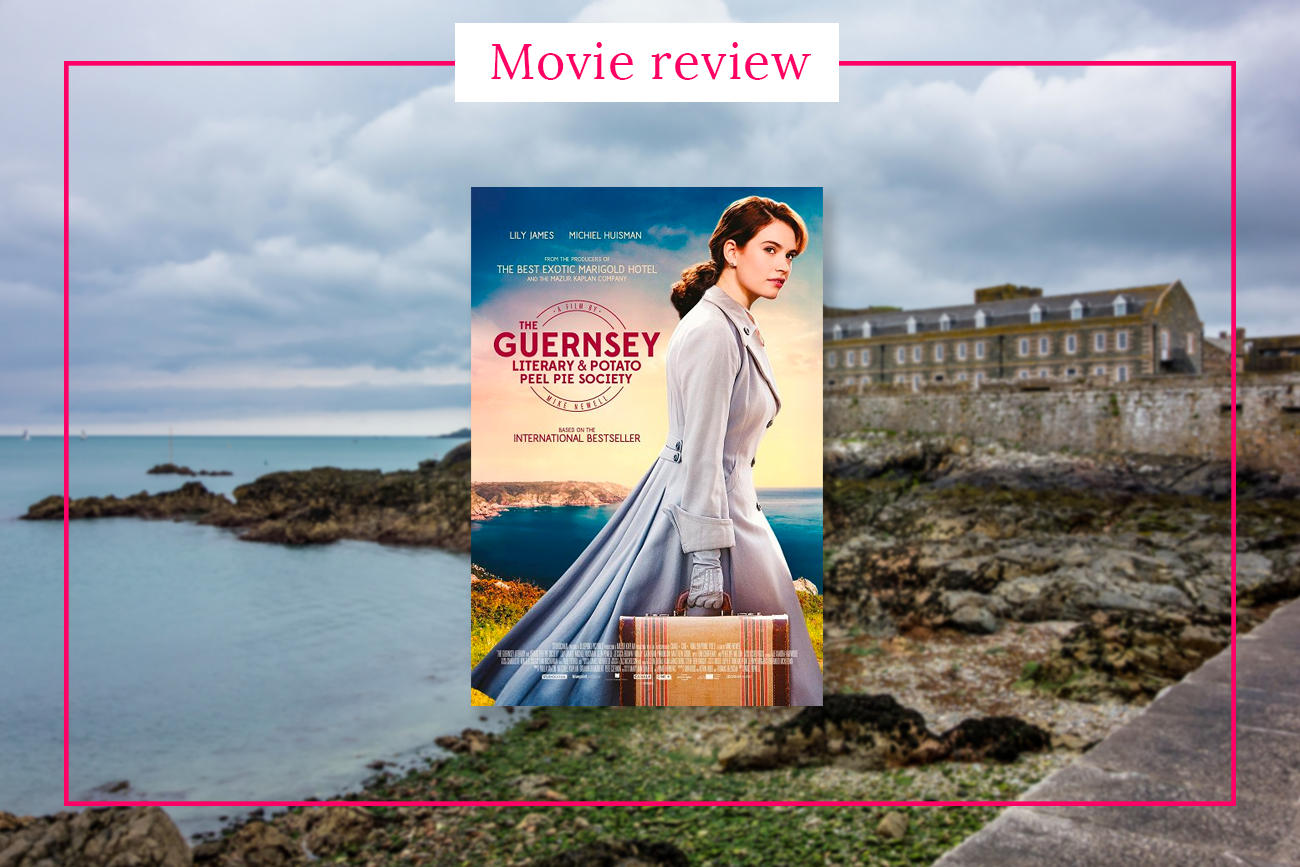 L
ooking for a cozy movie set in the Channel Islands that blends period drama with equal parts romance and mystery? Then 2018's
The Guernsey Literary and Potato Peel Pie Society
is for you. Don't be scared off by the title – it's a mouthful, but it gains charm once you find out the meaning behind it.
Set in England during the 40s, the movie follows author Juliet Ashton (pretty romantic name, right?) as she struggles to feel worthy of her career as a writer after the end of World War II. She stumbles upon the story of a literary society that was originally formed as ruse against the Nazis as they occupied the small island of Guernsey.
Intrigued by the story – and the letters from a man who's a member of the society – Juliet travels to Guernsey.
Once there, she discovers how fascinating the society's members are, but also that there's more to their history than they initially want to let on.
From the get-go, the Guernsey movie establishes itself firmly in the "cozy" genre. That is, the heroine is plucky, the fiancé is handsome (but so is the scruffy pig farmer 😉), and of course, it revels in its period costumes and mannerisms.
Lily James is charming as Juliet, as are the supporting cast members, especially Katherine Parkinson of The IT Crowd fame. And the course of the plot is not too taxing; it is clear that things will wrap up nicely for Juliet and her new-found friends, even if they have to go through some intense emotional turmoil first.
The main criticism I have for the movie, in fact, is that the subject matter feels just a little too heavy for how standard and light the plot is. The slow-burn attraction element is just the thing to make you want to curl up on the couch, and the mystery of what happened to the society's missing member will keep you glued there.
But the warm fuzzies you may get while watching are a thin veneer over some pretty dark material, stuff that it feels like the movie doesn't want you to think too much about.
After all, the core of the movie revolves around Nazi occupation. Sometimes it feels like that aspect is only there to further the romance and intrigue of the plot, like the horrors of WW II are really just secondary to these quirky and attractive characters getting a happy ending.
Still, while I do think the film lacks some sensitivity towards its own historical backdrop, the general period-drama tone laid over top of all that is handled well.
In short, if you're looking for a very traditional historical romance that follows all the well-worn and well-loved beats of the genre, then grab a blanket and some tea and check out The Guernsey Literary and Potato Peel Pie Society before you head out to visit us 😊
Would you like to learn more about Guernsey? Then don't miss our latest article: Renoir's view of the Channel Islands