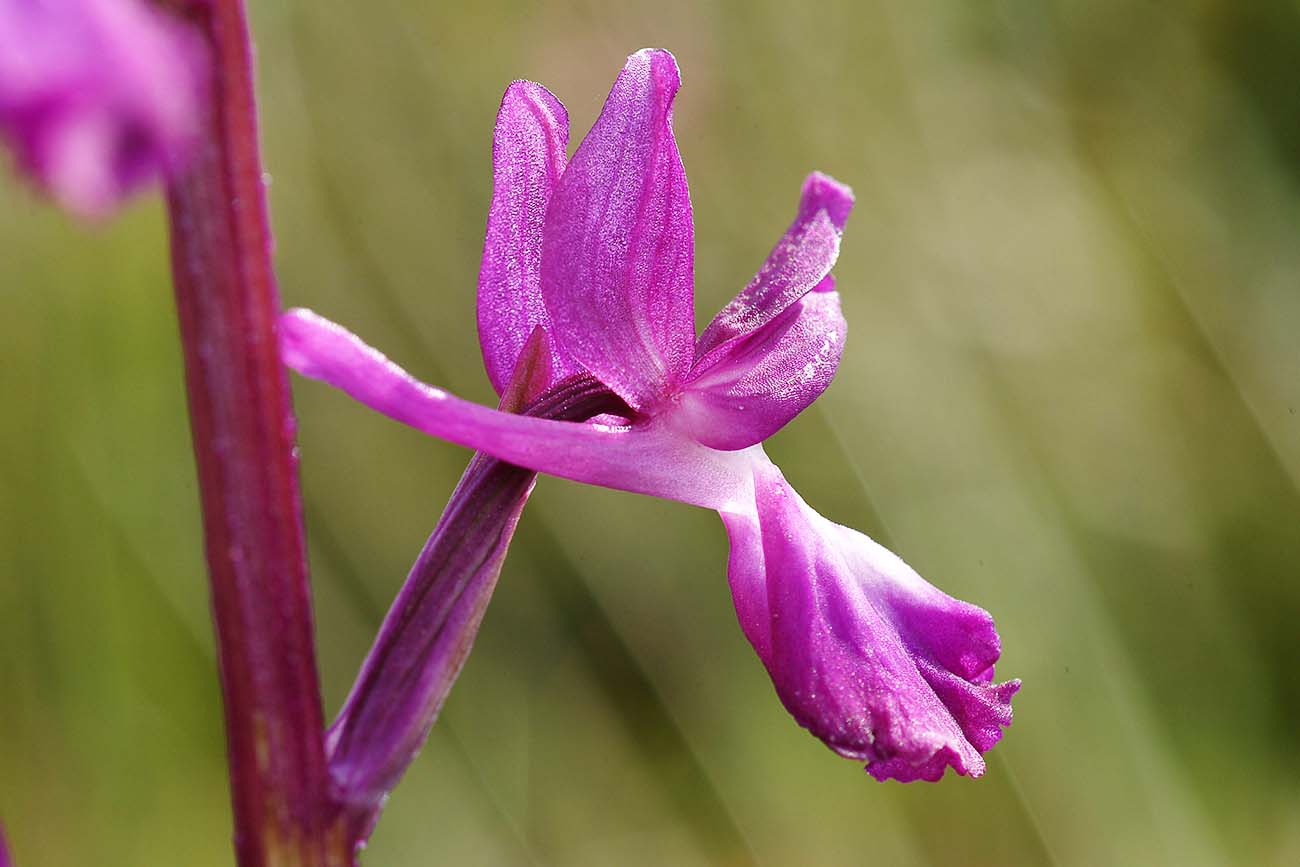 J
ersey, the southernmost gem of the British Isles rests elegantly closer to France than England, a charming, idyllic haven for sailors, farmers, nature lovers, and prominent conservationists like
Gerald Durrell.
Under the loving care of the States of Jersey, the island's government, it proudly bears the title of the first tourism destination to achieve
the esteemed Green Globe destination status
, a tribute to its unwavering commitment to environmental preservation.
The island's natural allure beckons visitors throughout the year, offering a sublime retreat for brief respites and extended sojourns. While basking in Jersey's beauty, seize the opportunity to venture further afield, exploring the captivating Channel Islands of Guernsey, Lithou, Alderney, and Sark –  and the stunning vistas of Normandy, France. Allow Jersey's enchanting charm to sweep you off your feet, inviting you into a world of wonder and serenity.
As you explore the island, a riot of colours and fragrances embrace your senses, a testament to Jersey's rich biodiversity. From the windswept coastal cliffs adorned with wildly pink sea thrift – to the meadows dotted with vibrant purple foxgloves and wild orchids, Jersey is truly a paradise for nature lovers.
When embarking on wildflower walks, look for some of the island's more elusive species. With over 40 different types of wild orchids, including the rare Jersey orchid, there's always something new and exciting to discover. The island is home to various rare and protected plant species, such as the Jersey cudweed and dwarf pansy.
The scenic landscapes of Jersey offer a visual feast of wildflowers and captivating wildlife.
 Rare red squirrels scurry through the woodlands, graceful egrets and herons wade in the island's wetlands, and butterflies dance in the spring and summer air. You may also spot the island's endemic agile frogs, red-billed choughs, green lizards, puffins, and endangered marsh harriers.
To truly immerse yourself in the island's natural beauty, consider timing your visit to coincide with the peak wildflower blooming season, which typically spans from late spring to early summer. as the wildflowers burst into life and create a breathtaking backdrop for your walks.
So, lace up your walking boots, grab your camera, and prepare to be swept away by the enchanting world of Jersey's wildflowers and natural wonders.
Rich Biodiversity and Scenic Landscapes
Jersey's rich biodiversity complements its breathtaking landscapes. The island's coastline features dramatic cliffs that plunge into the sea, secluded bays, and sandy beaches perfect for a stroll. Inland, you'll discover verdant meadows, tranquil woodland, and picturesque farmland that paint a serene picture of rural life. Whether exploring the island's nature reserves or strolling through the charming countryside, you'll be captivated by the island's natural beauty at every turn.
Take Guided Wildflower Walks to Learn More
Embarking on a guided wildflower walk is the perfect way to delve deeper into the fascinating world of Jersey's flora and fauna. Under the guidance of knowledgeable local experts, uncover the island's hidden gems, learn about the unique characteristics of each wildflower species, and even hear captivating stories that bring the landscape to life.
The Alluring Jersey Orchid Season
During the vibrant spring and summer months, gorgeous wildflowers adorn the meadows of Jersey, the most captivating of which are the wild orchids. These enchanting blooms have fascinated British naturalists for generations due to their intricate structures, complex life cycles, and rarity.
Jersey's diverse range of orchids creates a stunning tapestry of colours and scents that attract specific insect pollinators to facilitate reproduction.
Orchids rely on mycorrhizal soil fungi for successful germination and growth, forming a symbiotic relationship throughout their life cycle. The island's wild orchid species bloomed in niche habitats from late spring to summer. Each species has its unique flowering period, colour, and morphology, contributing to the breathtaking beauty of Jersey's flora.
10 Prime Jersey Orchid Species: When and Where to Find Them
1.    Jersey (Loose-Flowered) Orchid:
Damp grasslands, pinkish-purple flowers.
When to find them: May to July
2.    Green-Winged Orchid:
Sandy grasslands, green-veined petals.
When to find them: April to June
3.    Pyramidal Orchid:
Dry grasslands, calcareous soils, pink flowers, pyramid-shaped flower head.
When to find them: June to August
4.    Common Spotted Orchid:
Grassland, open woodland, dark-spotted leaves, pink to purple flowers.
When to find them: May to August
5.    Heath Spotted-Orchid:
Similar to Common Spotted-Orchids, paler flowers.
When to find them: May to August
6.    Southern Marsh-Orchid:
Wet meadows, fens, pink to purple flowers.
When to find them: May to June
7.    Early Marsh-Orchid:
Wet meadows, calcareous soils, various shades of pink flowers.
When to find them: May to June
8.    Bee Orchid:
Dry grasslands, calcareous soils, bumblebee-like flowers, pollinated by bees.
When to find them: May to July
9.    Early Purple Orchid:
Woodland, grassland, scrub habitats, pink to purple flowers.
When to find them: April to June
10. Lizard Orchid:
Scrub, grassland, dune habitats. The flowers resemble miniature lizards.
When to find them: May to July
Orchestras of Orchids at Le Noir Pre, Clos de Seigneur and La Blinerie
Nestled in the picturesque parish of St. Ouen, the wet marshy meadows of Le Noir Pré and Clos de Seigneur are lovingly known as the "Orchid Fields." As May turns to June, these meadows transform into a kaleidoscope of colours, with five orchid species and their numerous hybrids blooming in all their glory. And a thoughtfully designed loop encircles the orchid fields each year, inviting visitors to marvel at the floral wonders without causing harm or disturbance.
As sanctuaries for native orchids, Le Noir Pré and Clos de Seigneur demand ongoing management, a yearly hay cut in August, followed by gentle grazing from a small herd of Jersey cows in the autumn, helps foster an environment where wildflowers like orchids can thrive without being overshadowed by dominant plant species. Conservation efforts increased the number of individual orchids in the meadows from 1,500 flowers in 1995 to an astonishing 60,000 today.
La Blinerie: A Haven for Floral Diversity
On the edge of the expansive Samares or Rue de Pres wetland, two enchanting wet meadows under the Trust's care flourish just off Rue de la Blinerie. This wetland ecosystem comprises reedbed, fen, and wet woodland habitats, offering a nurturing environment for both Jersey and Southern Marsh Orchids.
A well-conceived management plan, involving hay cutting and grazing, has allowed the orchids to flourish. Numbers have swelled from a mere 60 plants in 2010 to nearly 7,000 in 2016. In May, these orchid species dazzle visitors with their breathtaking beauty. To ensure the public can delight in these blooms, the Trust's lands team carefully carves a footpath through the grass each year.
Self-Guided Wildflower Walks for the Independent Adventurer
For those who prefer to explore at leisure self-guided wildflower walks offer the perfect opportunity to discover Jersey's rich botanical tapestry unhindered. With numerous accessible trails and the following helpful resources at your fingertips, you can plan your unique wildflower adventure tailored to your interests and schedule.
Discover the Charm of Jersey: Unforgettable Unguided Walks
1.  St Helier Town Trail, Jersey (Easy, 2.00 miles)
Immerse yourself in vibrant culture and history on this leisurely town trail. Stroll through picturesque streets, admire stunning architecture, and uncover the secrets of St Helier.
2.  St Peter's Mills & Tracks (Easy/Moderate, 4.50 miles)
Explore the idyllic countryside of St Peter on this delightful walk. Meander along ancient mills and tracks, taking in the serene landscapes that perfectly capture Jersey's rural charm.
3.  Le Grand Etacquerel to Devil's Hole (Moderate, 6.50 miles)
Embark on an adventurous coastal walk, beginning at the scenic Le Grand Etacquerel and culminating at the enigmatic Devil's Hole. Prepare to be mesmerised by dramatic cliffs, sweeping views, and captivating legends.
4.  Trinity to Gorey (Easy/Moderate, 6.50 miles)
Wander through lush woodlands and quaint villages as you journey from the parish of Trinity to the historic harbour town of Gorey. Enjoy the beauty of nature and the allure of Jersey's heritage on this delightful walk.
5. Bouley Bay to Gorey (Moderate, 7.00 miles)
Experience the captivating coastal landscapes of Jersey on this moderate walk from Bouley Bay to Gorey. Traverse cliffs, hidden coves, and sandy beaches, all while taking in the breathtaking views of the surrounding seascape.
6. St Aubin to L'Etacq (Easy/Moderate, 8.00 miles)
Follow the coastal path from the charming village of St Aubin to the striking L'Etacq headland. Admire panoramic views, discover hidden bays, and experience the irresistible charm of Jersey's coastline.
Top Tips for the Best Routes and Seasonal Highlights:
Follow the Virtual Bunch Blog Page or get in touch for walking guides and guided tours.
Keep an eye on local news and social media for updates on peak blooming times.
Consult local experts or fellow wildflower enthusiasts for insider tips and favourite spots.
Remember to pack essentials like water, sunscreen, and a camera to capture the breathtaking views.
Mythical Folk Legends and the Island's Fairy Tale Charm
Step into the enchanting world of Jersey, where the island's rich folklore and captivating charm blend seamlessly with its idyllic villages. Marvel at the charming dwellings adorned with thatched roofs, winding cobblestone lanes, and walls draped in ivy, creating an enchanting atmosphere reminiscent of a storybook. As you traverse the island's captivating landscapes, uncover the mesmerising tales and history interweaving with the magical allure of Jersey's quaint villages and stunning natural beauty.
Stories of Fairies and Magical Creatures
Belief in fairies has deep roots in history, with various explanations attributing their existence to supernatural beings, spirits of the dead, or fallen angels. The first recorded mention of fairies dates back to the 13th century when historian Gervase of Tilbury documented them in his collection of legends and marvels, describing them as inhabitants of a parallel world.
In Jersey, researchers have delved into the island's folklore, examining the connections between local myths, the Jèrriais language, and place names. Many of these place names reference fairies and other supernatural beings, often tied to the island's prehistoric structures like dolmens and standing stones.
Various place names on the island, such as La Cotte de St Brelade and La Pouquelaye, have fairy associations in their etymology. Giles Bois wrote tales of benevolent and malevolent fairy creatures, recording Jersey's rich folklore and superstitions.
Drawing inspiration from the island's traditional legends of Les P'tits Faîtchieaux ('fairy folk'), a Fairy Folklore Adventures trail has been organised across Jersey Heritage sites. This interactive trail allows participants to explore the island's rich heritage, discover hidden fairy doors, and learn the language of Les P'tits Faîtchieaux. The event, which takes place from April 2 to April 18, spans various Jersey Heritage sites and is sponsored by Ogier. For more details, visit jerseyheritage.org/whats-on/fairyfolklore.
 Historic sites steeped in enchanting lore
As you explore the island's landscape, you'll also encounter historic sites that seem to hold the secrets of Jersey's ancient past. Neolithic structures, such as the mysterious dolmens and menhirs, dot the countryside, evoking a sense of awe and wonder. The age-old La Hougue Bie, one of the largest passage graves in Europe, was used in Neolithic Rituals. It is said to be where the veil between the worlds of humans and fairies is at its thinnest.
La Hougue Bie stands as one of the world's ten oldest buildings.
This prehistoric marvel, which predates even the majestic Egyptian pyramids, showcases an extraordinary connection to the cosmos through its precise alignment with the equinox.
Another intriguing site is the Mont Ube Dolmen, a collection of standing stones and burial chambers nestled in picturesque woodland. Local legends suggest that the megaliths were once people turned to stone by a powerful witch as punishment for their misdeeds. On certain nights, the stones are said to come alive and dance beneath the stars, accompanied by the laughter of invisible beings.
As you follow Jersey's wildflower walks, let yourself be swept away by the island's fairy tale charm and rich folklore. Embrace the magic that seems to linger in every corner, and let your imagination roam free as you uncover the enchanting stories that have shaped Jersey's mystical past.
Botanical Gardens, Herb Gardens, and Stately Homes to Explore
In addition to its stunning wildflower walks Jersey sports an array of beautiful botanical gardens, herb gardens, and stately homes. These charming oases offer a delightful retreat for garden enthusiasts and provide the perfect opportunity to learn more about the island's horticultural heritage.
Jersey's Hidden Gems for Garden Enthusiasts
From carefully cultivated herb gardens to the grand estates of stately homes, these verdant sanctuaries showcase the island's passion for gardening and its commitment to preserving its natural beauty.
●     Jersey Lavender Farm
A fragrant paradise nestled in the heart of Jersey where shimmering lavender stretches as far as the eye can see. Learn about the traditional methods of lavender cultivation and distillation, and discover the many uses of this versatile plant. The charming gift shop offers traditional lavender-infused products as souvenirs of fragrance scents, luxurious toiletries, or age-old natural cures.
●     Samares Manor
An estate with a fascinating history dating back to the 12th century.
Explore the beautifully landscaped gardens, which feature a diverse range of plants, including rare and exotic species from around the world.
The manor's herb garden is a particular highlight, showcasing a variety of culinary, medicinal, and aromatic herbs.
●     Judith Quérée's Garden
A hidden treasure created by renowned horticulturist Judith Quérée, this delightful garden is a testament to her love for Jersey's flora. Wander through the garden's winding pathways, which meander through colourful flowerbeds, lush lawns, and tranquil ponds. Be sure to keep an eye out for the garden's many whimsical touches, such as the delightful fairy houses and charming garden ornaments.
As you explore these captivating gardens and estates, you'll gain a deeper appreciation for Jersey's horticultural heritage and the passion that drives its residents to create and maintain such incredible havens of wild and natural beauty.
4 Key Takeaways for an Enjoyable Wildflower Walk Experience
I recommend the following four travel tips to ensure your wildflower walks are pleasant and unforgettable. By following them, you're guaranteed to experience incredibly beautiful and pleasant nature rambles on Jersey.
1.     Plan your visit with Peak Blooming Season
Timing your trip to align with the peak blooming season, which usually spans from late spring to early summer, will allow you to witness the island's wildflowers in all their vibrant glory. Be sure to check local resources for updates on blooming times, as this can vary yearly.
2.    Embrace the Island's Folklore and History
As you explore Jersey's wildflower walks, take the time to delve into the island's rich folklore and history. From the mythical tales of fairies and magical creatures to the ancient Neolithic structures that dot the landscape, soaking up the island's mysterious past will enrich your overall experience and create lasting memories.
3.    Take Guided and Self-Guided Wildflower Walks
To get the most comprehensive perspective of Jersey's wildflower scene, consider experiencing guided and self-guided wildflower walk options. Guided walks offer the chance to learn from knowledgeable local experts, while self-guided walks allow you to explore at your own pace and discover hidden gems.
4.   Exploring the Island's Botanical Gardens, Herb Gardens, and Stately Homes
In addition to the wildflower walks Jersey has a variety of gorgeous gardens and estates, such as Jersey Lavender Farm, Samares Manor, and Judith Quérée's Garden. These stunning locations showcase the island's horticultural heritage and offer an insight into the passion and dedication of the locals working tirelessly to preserve Jersey's natural beauty.
By following these key takeaways, your wildflower walk experience on the island of Jersey will be truly memorable, filled with breathtaking sights and fragrant scents, fascinating stories, and a deep connection to the island's magical charm.
Would you like to learn more about interesting places in Jersey? Then don't miss our latest article: Places to visit in Jersey for active travellers