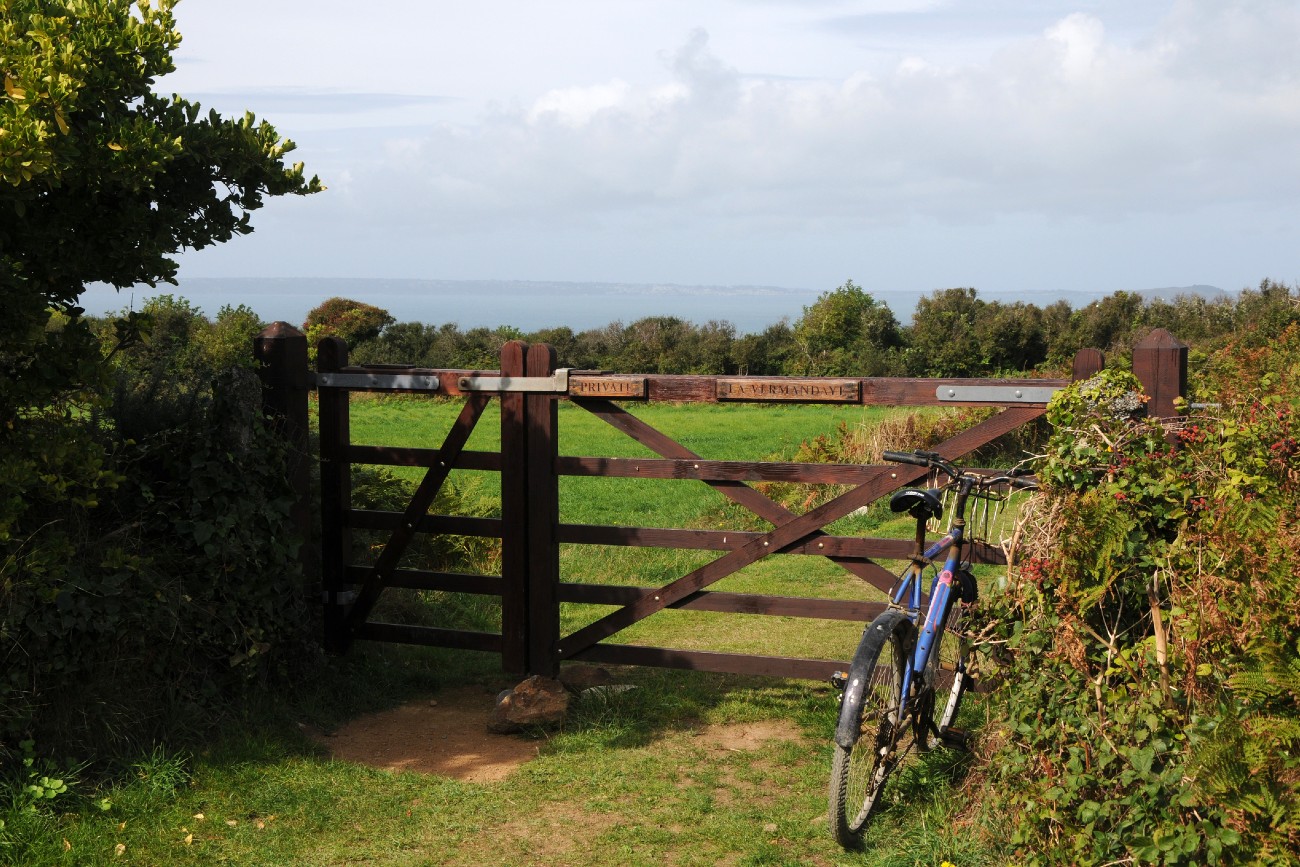 Pedaling a bicycle is a an excellent way of exploring the Channel Islands, from Jersey's coastal roads and network of 15mph limit green lanes, to Guernsey's selection of 11 official cycle routes, and the gem that is the island of Sark – which is completely car free – there is an abundance of two wheeled adventures to be had.
It goes without saying, one thing you will need is a bicycle. It is possible to take your own with you, with bikes permitted on ferries and planes. But if you don't own one, or simply want to avoid any hassle of transporting, then don't fear, there are plenty of hire options.
In this article I will introduce you to some key considerations when choosing a hire bike.
What type of bike to choose when cycling around the Channel Islands
Firstly you need to identify what type of bike will suit you best. There are many different types of bikes out there, but in general, hire companies offer 3 or 4 types:
Road
As the name suggests these are designed for road use, lightweight and fast. Perfect if you are based in one place for the stay and plan day rides only, they will enable you to clock-up the most miles (and views). However, they are very limited for transporting luggage and will not be good on even the lightest off-road trails and paths. Due to the drop handlebars they are not recommended unless you have ridden one before or are accompanied with experienced cyclists.
Mountain
These are perfect for any off-road adventure. There are some different types, from full suspension (front and rear suspension) and hardtail (front suspension only). Apart from full on mountain bike tracks, a hardtail will be more than capable and more cost effective. Mountain bikes can be used on the road too, just won't be very fast. If you can, look for a bike that has disc brakes, which will provide much better braking. Racks can be fitted to mountain bikes so ask the hire company about this should you want to take luggage.
Hybrid
Hybrid bikes are the jack of all trades. Again there is some variance, from having suspension or not, and different tyres, but in general they have a mountain bike style frame and flat handlebars, with rigid forks and tyres in between road and mountain bike tyres. These would be perfect for touring, with a lot of rack and storage options. They will be suitable for road use and light trails and paths due to their semi slick tyres. If you are not a regular cyclist, these could be the best option due to being simple and easy to ride on most surfaces.
Electric Bike
A new and growing trend is e-bikes, which provide electric assistance. All the above types of bike can come in electric versions. Today, many hire companies also stock e-bikes, however they do cost more. The advantage of e-bikes are that they can take you further and with much less effort, particularly good for new or casual cyclists. One thing to consider is how you will charge it should you need to. E.g. if camping you may be constricted by charging points.

What size to choose
Getting a good fitting bike is essential. If you plan on being in the saddle for many hours, a good fit will ensure you are not straining your hands, arms and back. An uncomfortable bike is sure fire way to ruin your holiday fun.
When hiring a bike, the company will ask for your height to tell you a suggested bike frame size. Bike manufactures measure bikes differently, with different geometry too. So, to double check, go online and find the bike manufactures frame sizing guideline for that model and year, which would indicate the size. Whilst the frame size is important, additionally when you do get the bike, the saddle height and how far forward/back it is can make a big difference, so ask that they assess this too.
And what about the accessories?
Many hire companies will provide some accessories included in the price, so find out what is, as not everywhere does. In any case these are some key item considerations:
Mudguards
Very useful in the autumn and winter months when it will likely rain. Will also be ideal if you plan on cycling in casual clothes and want to be getting on and off the bike visiting sites etc. Even if roads are slightly wet, it is amazing how much water and dirt is flicked up by bike wheels.
Rack / pannier
If you want to do touring then a rack is essential. A rear rack can be used with pannier bags, so ask if they can be provided. Or failing that, a rucksack or bag can be fixed onto it with bungee cords. Keeping your luggage low down not only saves you a sweaty and achy back, but makes the bike much more stable.
Pump
Most places will provide a pump for free. It is essential you have one, so ask them ahead of time and consider buying / borrowing one yourself if not provided.
Tool
A bicycle multitool will provide most of the basic tools you need for quick fixes. Again, this may be provided for free. If not, it will be worth buying one beforehand.
Inner tube
A spare inner tube for your bike will save you from having to repair a puncture or walk to the nearest bike shop. Again this is often provided. If not, find out what size you need and bring one or buy one at a bike shop before setting off.
Lock
Most hire companies will provide a lock, and a genre rule is as a minimum use their lock provided, as it is what they deemed an acceptable security level. If you know you are going to be leaving your bikes locked outside for a long time, especially overnight, a solid D lock would be best. Bring your own if you have one and use it in addition.
What clothes to wear
Typically, hire places will not provide any clothing. You can certainly cycle in normal clothes, but if you plan to cycle a few hours or more at a time, then active clothing like shorts and leggings will be better. If you plan on being in the saddle for most of the day, some cycling specific padding shorts would also be a wise investment.
You want fresh sets for each day. Gloves are also a must, but you don't need cycling specific gloves. Even in summer light gloves can provide some support on your hands. If the forecast is rainy, a top tip is to bring some nitrile gloves or even those free gloves from petrol stations: wearing these under your own gloves will keep your hands dry and warm.
Don't forget about the insurance
Final consideration is getting insurance. Ask the hire company on their insurance offerings, as it may be that they provide a paid policy to cover costs should the bike get damaged. Another option is taking out travel insurance (which you may want to do anyway); many travel insurance providers will include or have add on for any damages and injuries from sports activity and cycling. Do check the fine print and policy details, as some providers will cover single day bike hire but not bike touring, so check what they exactly cover and ask questions if unsure.
Learn more about cycling around the Channel Islands in winter: Winter Cycling On The Channel Islands