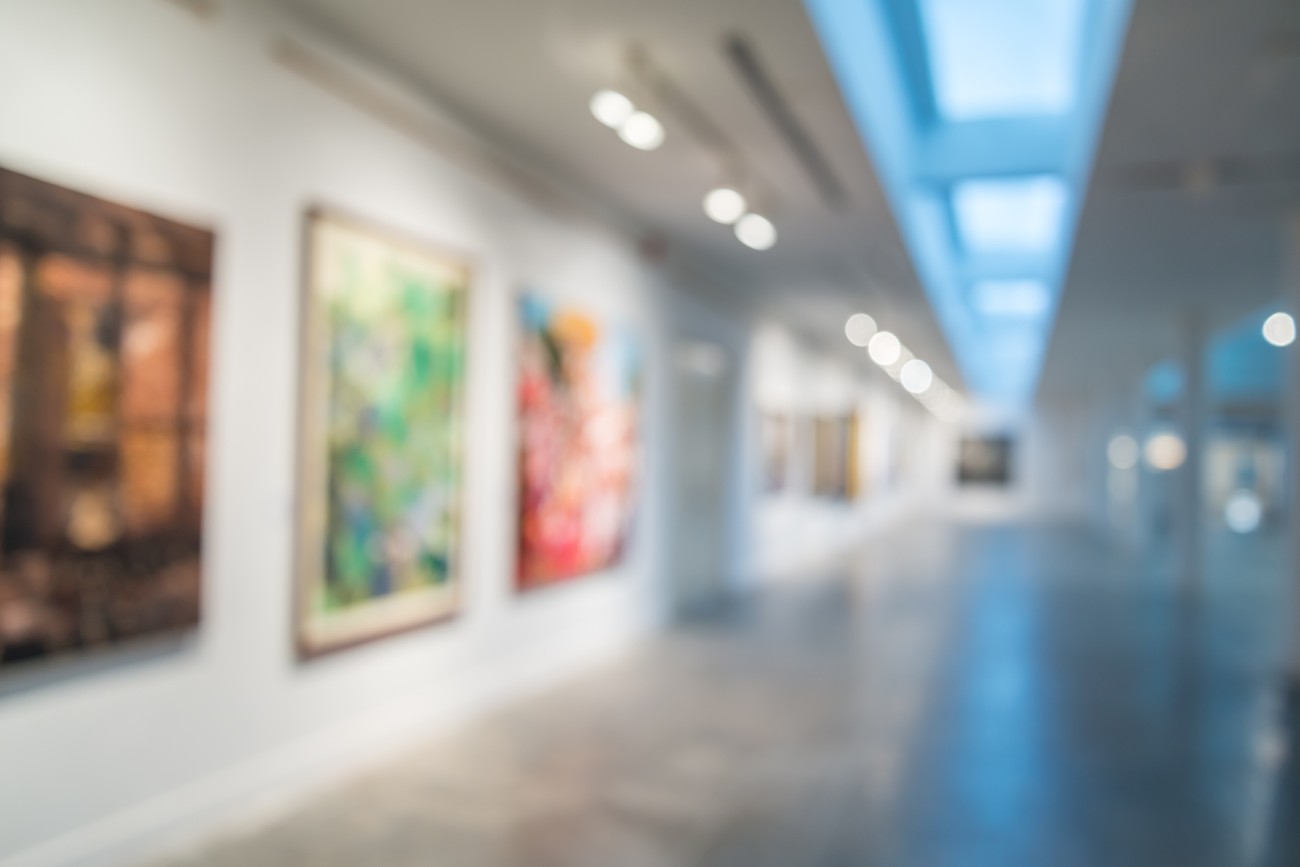 The list of things to do on a visit to the Isle of Man are endless, with the island having some incredible scenery and wildlife, as well as many cultural offerings. Of these, the island's thriving artistic community is certainly something to experience. There are art galleries and studios dotted all around the island, so no matter where you are it's never too much of a trek to find one.
The galleries are great places to discover and enjoy the works of local artists, and a visit to any one of them can be a particularly good activity to involve yourself in on a rainy day. In addition, if you happen to visit the island around mid-August, this is normally when the Isle of Man Art Festival takes place. If you're interested in art galleries, the following are some of the best on the island to visit.
Hodgson Loom Art Gallery
The gallery I most enjoyed on my visit to the Isle of Man was the Hodgson Loom Art Gallery, which is located on the island's eastern coast to the north of Douglas. The gallery is part of Laxey Woollen Mills and can be found on the first floor, having been opened in 2009 to help showcase the incredible range of artwork created by talented artists working on the island.
A diverse range of artwork is on show in the gallery, including paintings, sculptures and photographs. There is also a lot of textile art and other crafts, which seems fitting given its setting. The gallery has many exhibitions throughout the year, with each one focussing on something slightly different. This is especially good as it means there will be something different to see each time you visit. I was lucky enough to visit during their "Island Magic" exhibition, which showcased some amazing paintings of coastal landscapes.
The gallery is open from 11 a.m. until 5 p.m., every Monday to Saturday. It has a large car park, which is free, and a lovely little picnic area close to the river that flows nearby, which I found was a great spot to stop for lunch.
Grenaby Studios
This is another great art gallery to visit, although it's a bit more remote than the Hodgson Loom. Grenaby Studios is located in the south of the island, near the village of Ballabeg (there are about 8 Ballabegs in the Isle of Man but this one is the largest and best-known). The studios are open on Friday and Saturday, from 10 a.m. until 5 p.m. I visited on a Friday, as I had hoped it would be a bit quieter so that I could really take my time.
The studios are housed in a lovely old 18th century farmhouse, surrounded by lush countryside. The scenery really is beautiful and I am sure it provides a great deal of inspiration to the artists working there. The studios have a number of artists in residence, who I believe participate in workshops and other such events, for people to come along and get some tips or tuition.
The paintings on show in the studios are particularly beautiful, however there are many types of artwork to see, including jewellery and bowls. There are also a great range of quirky or unique gifts, and overall it makes for a very memorable visit.
Isle Contemporary Art Gallery
If you happen to be on the west of the island, consider a visit to the Isle Contemporary in Peel. Not only is Peel an interesting town to go to, the gallery itself is one of the most popular on the Isle of Man, despite being relatively new. It began in 2011 as a small pop-up exhibition space, but since then it has gone from strength to strength, eventually establishing itself as a gallery in 2017.
The Isle Contemporary is a very welcoming place to visit and is open from 1 p.m. until 5 p.m. on Fridays and Saturdays. However, when there is an exhibition on, opening days are extended from Wednesday to Saturday instead. There is some very unique artwork to see in the gallery and while I was not lucky enough to visit during one of their exhibitions, I am sure those would be equally as worthwhile.
If you would like to explore the Isle of Man further, then don't miss this article: Guide To Visiting The Isle Of Man