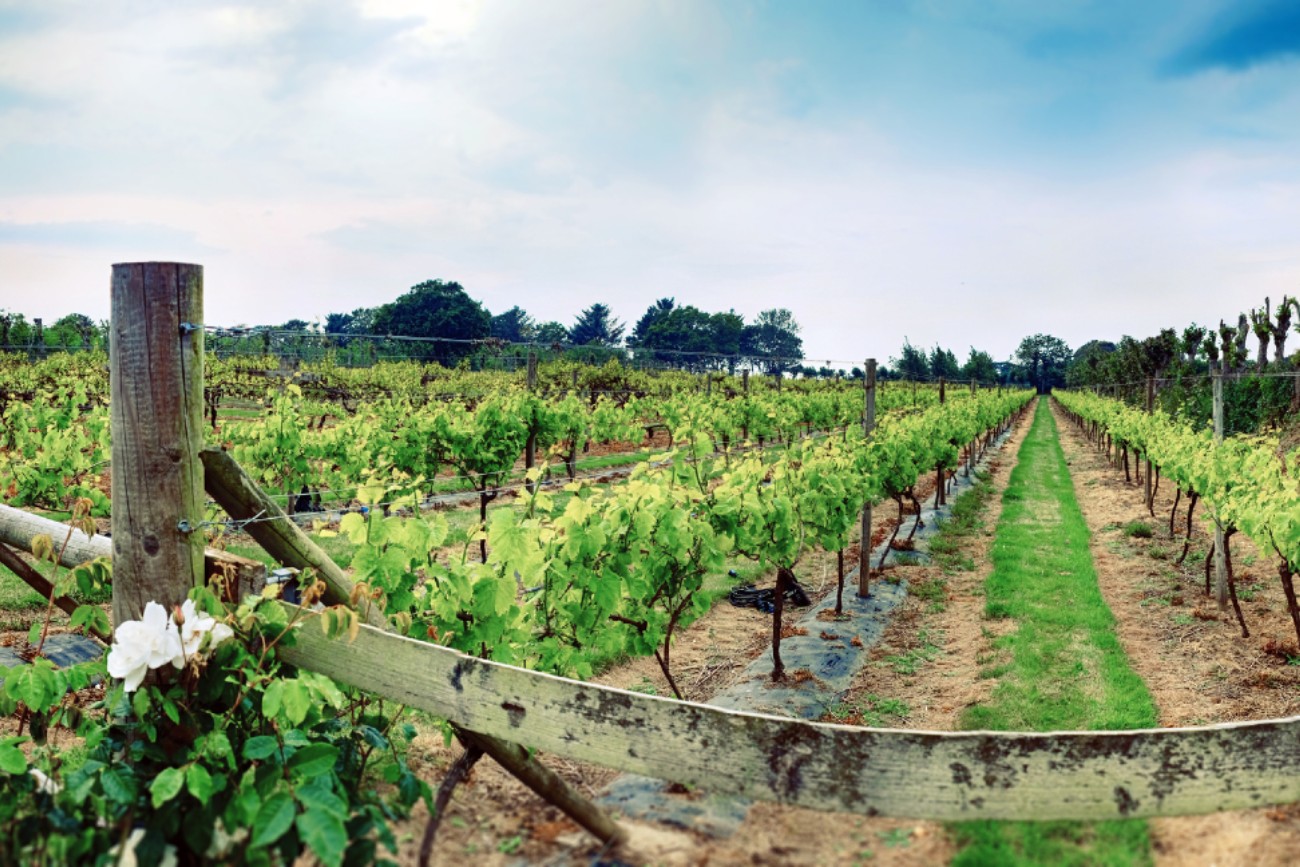 Fancy wine tasting in a hidden romantic British island? Yes please. When I was planning my holiday to the Channel Islands, picking and prodding through flights to and from London – as meagre attempt to escape the mucky grey weather in April. After finally having enough of torturing myself by scrolling through Instagram and seeing friends basking in the sun far from this quintessentially British weather, I finally decided to go for it.
Off to the Channel Islands
In the ever-changing and unpredictable scheme of things in England, where we enjoy a sudden burst of sunny days and 18-degree weather only to grab jumpers and hot water bottles a few days later when the clouds come rolling back in. So, after going back and forth for a while the Channel Islands seemed like perfect short and cheap way abroad without all of the admin of "going abroad" – thank you Brexit. Being that it is a crown dependency but an independent country to the UK you are technically going abroad but not really.
So, I booked my £30 return to be closer the warmer French weather and away from the perpetually British grey skies. What I would come to find by far exceeded my expectations. But let's be honest, when you think of a wine tasting you usually picture rolling Italian hills of a far-off villa or a coastal cliff city in Greece. No one really thinks…
ooh! Have you heard of these little rogue islands in the English Channel that were occupied by the Germans during the second world war? Yeah, well they have a really nice winery we should book for our next holiday.
Trust me, although it isn't your typical wine-tasting holiday choice it is so much more.
My favourite winery in Jersey
I'm all for going for the lesser-known places that in turn come packed with true and authentic character. La Mare Wine Estate on the island of Jersey is nothing short of a picture-perfect destination. If you were looking to find the best wine tasting in the UK, this estate should probably be up there – even though it's not technically part of the UK, go on you know what I mean.
Whether you are looking for a bit of a refresher in order to learn the ins and outs of the complex world of wine or if you just want an excuse to sit out in amidst lush greenery with a glass of wine in your hand, this is the place to be.
La Mare Wine Estate has six tours available every day, sounds like a lot but if you are keen for a proper tour book it as soon as you can before you lose your spot. The tour includes an exclusive insight into the estate, as well as the production of their chocolate, their traditional Jersey Black Butter and fudge (yum!). Included with the tour is also wine tasting of two of the Estate's wines, an apple brandy cream liqueur and mouth-watering G&T to seal it all off.
This was definitely the highlight of our holiday.
The stunning cottages little wooden tables set up all around the estate are perfect for lounging out with a glass or two – or something closer to three if you're me. There is just something about being on an island as you sit out and stare onto the endless rows of grape vines with luscious grapes waiting their turn to get picked.
As an added bonus that I personally loved is that the estate is full of cute farm animals roaming about, I caught a glimpse of a chicken or two as we strolled around.

La Mare Wine Estate has something for everyone
Even if you are planning on bringing kids along the La Mare Wine Estate has a little going around for everyone, heaps of fun from endless glasses of delicious wine to friendly farm animals roaming about.
To check out the winery and save your spot on one of the wine tours visit their website La Mare Wine Estate.
For now, all I can do is let out a sigh of relief as I ponder on the beautiful and refreshing weekend, I spent lavishing the sun of the Channel Islands while mindlessly sipping my glass of merlot or was it a malbec? Doesn't matter now, it was too good to worry about that.
[This fun adventure and article is written by a friend from the Virtual Bunch]
Enjoy more adventures in Jersey! Find out more in the following article: How to have an amazing surfing escape to Jersey, Channel Islands