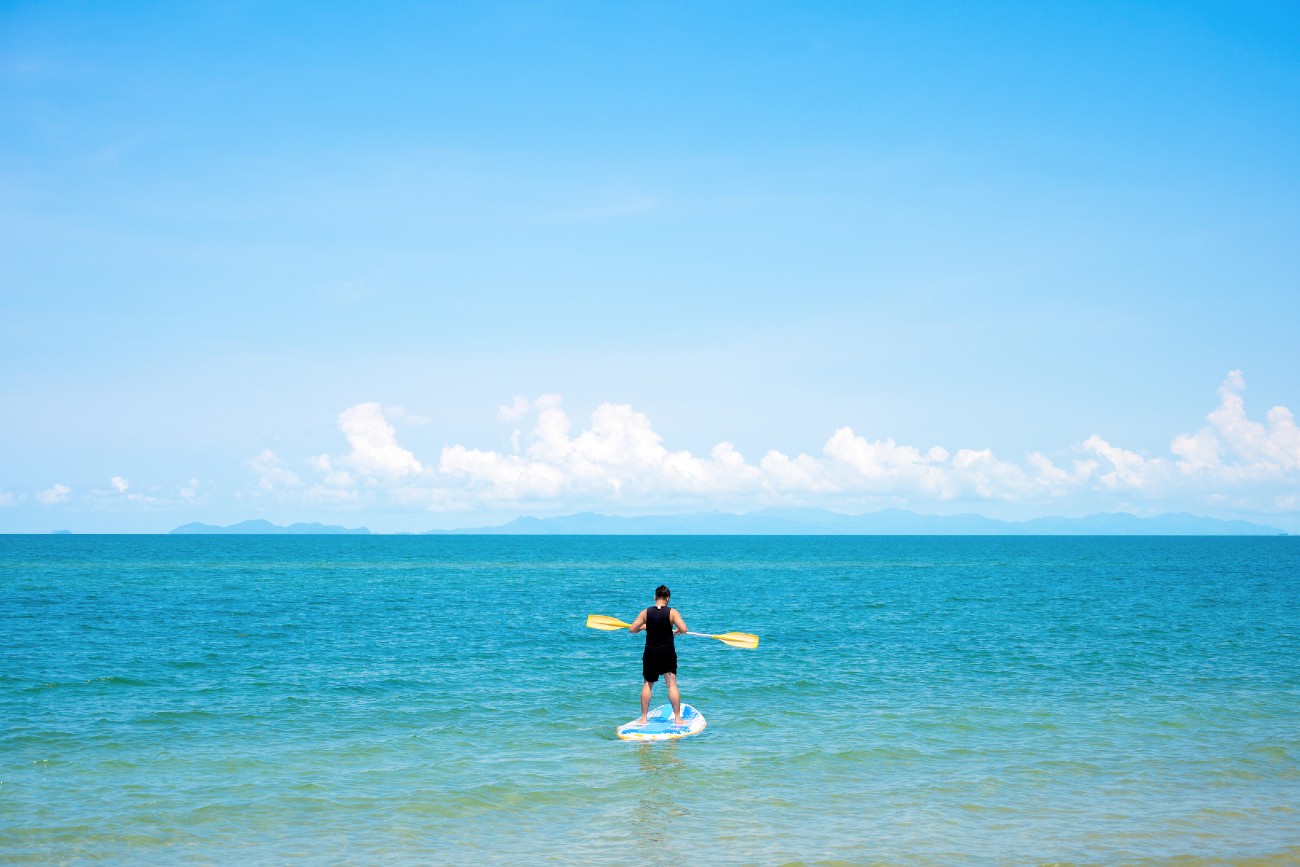 This makes for another great way to explore and experience the island as well as giving you a fun way to spend the day.
It is safe to say that Alderney is the perfect place to try kayaking and paddleboarding.
The island with its pristine waters, endless stretches of coastline and, as luck will have it, Alderney is one of the quieter, less visited of the islands. You will have the glorious views and beaches practically to yourself.
If you fancy yourself up for the challenge – you might want to make the 8-mile kayak around the whole of the island.
If you are worried about the extra expense — do not be.
Alderney's Wildlife Trust offers tours and canoes, kayaks and paddleboards for hire, they price them at around £25 to £40.
If you are nervous about kayaking or paddleboarding especially if you have never done it before, Alderney's Wildlife Trust has tours available that even include a personal guide to get you familiar with all the ins and outs of how to enjoy yourself out on the water.
Whatever you decide whether you are more than happy to go out by yourself or if you are looking for a bit more of a guided experience, Alderney is ready to welcome and embrace you.
Do you wonder what else could you do in Alderney? Find out in the following article: Guide to fitness and wellness in Alderney