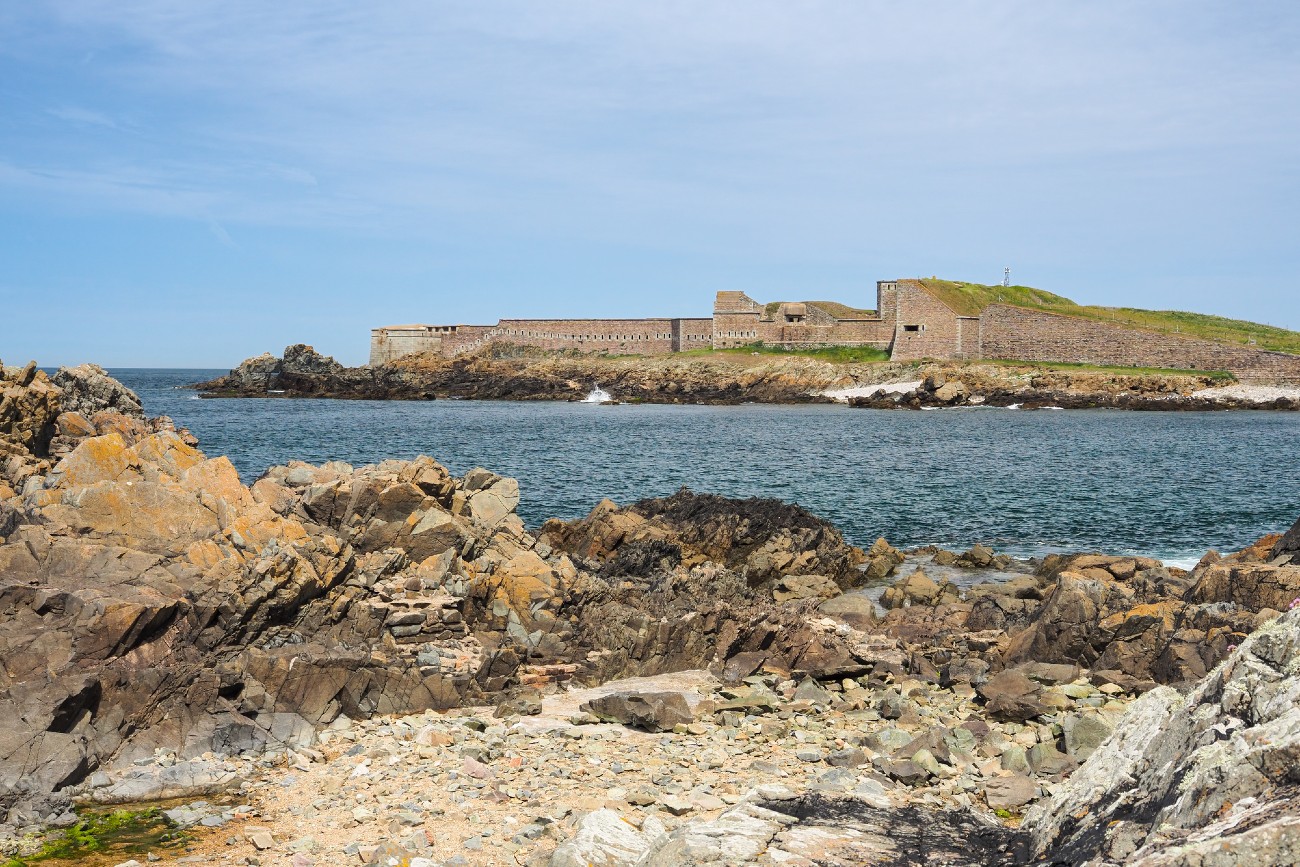 Tourgis Batteries is an emblematic site of Alderney that provides an unique insight into what an 18th century Victorian fort was like. During WWII it was repurposed by the Germans.
Making it a perfect example of how the island was utilised by the Germans during their occupation of the island in the war.
It is completely abandoned but is open to the public, so you are free to explore the grounds of the Fort Tourgis as you please.
A good idea would be to stop off at Platte Saline beach for a walk along the shore.
From the beach you will be able to observe Fort Doyle at the north-east end of the beach and Fort Tourgis at the south-west end. A truly remarkable way to experience both the beauty and history of this little island 😉
If you do decide to stop off at the beach before or after visiting the nearby forts in the area, you should know that due to the severe undercurrent on this side of the island swimming is not permitted. (be careful!)
However, it is also thanks to the strong current that you will find an array of seashells washed up on the shore. It is the perfect beach to walk through and take in the unique sights.
From here you are not too far away from Braye beach, so it is perfect for an afternoon walk before an early dinner. Perhaps you will stop off at Braye Chippy for some fish and chips by the edge of the water.
Do you wonder what else could you do in Alderney? Find out in the following article: Kayaking in Alderney