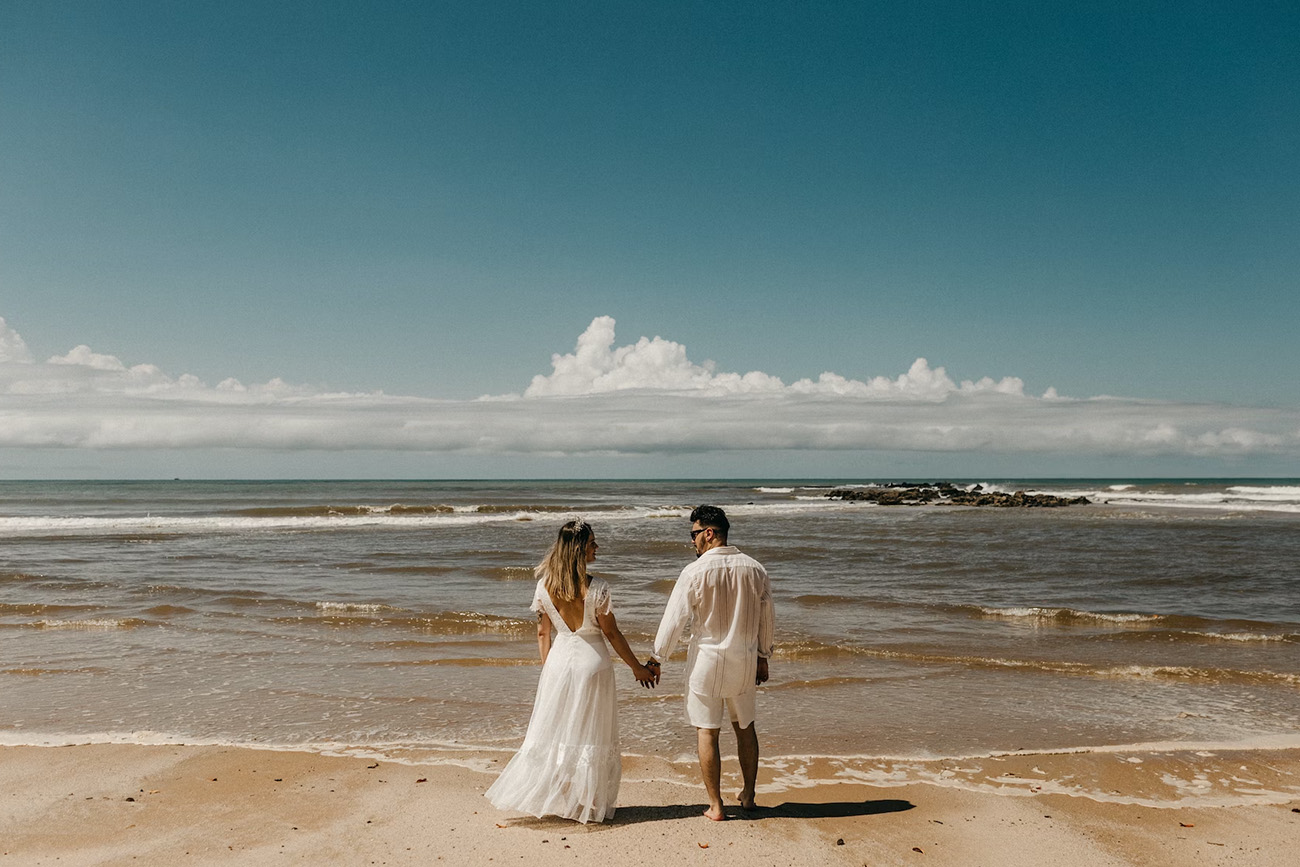 Dreaming of exchanging your vows with the sun-kissed sands and the soothing sound of ocean waves as your backdrop? Look no further than Guernsey, a picturesque gem in the Channel Islands. With its stunning coastline and idyllic beaches, Guernsey offers an enchanting setting for a beach wedding that you and your guests will cherish evermore.
In this blog article, we'll take you through planning a delightful beach wedding in Guernsey, covering everything from choosing the perfect beach venue to incorporating island charm into your special day.
Selecting the Ideal Beach Venue:
Guernsey boasts several breathtaking beaches, each with its unique charm. When choosing your dream wedding location, consider factors like beach size, accessibility, and the backdrop it offers.
Here are some of the top beach venues for weddings in Guernsey:
Shell Beach – Secluded Elegance
Nestled on the tiny island of Herm, a short boat ride away from Guernsey, Shell Beach provides a sense of secluded elegance. Its sparkling white sand and crystal-clear waters create a magical ambiance for an intimate beach wedding.
Petit Bot Bay – Intimate Romance
For a more intimate affair, Petit Bot Bay is an excellent choice. Tucked away amidst lush greenery, this charming cove offers a private and romantic setting, perfect for exchanging your vows with your closest loved ones.
Cobo Bay – Panoramic Views
If you are seeking a beach with panoramic views of the Atlantic Ocean, Cobo Bay fits the bill.
This expansive sandy beach provides a stunning backdrop for a larger beach wedding celebration, with abundant space for guests to enjoy the festivities.
Navigating the Legalities
Before embarking on your beach wedding journey, it is essential to understand the legal requirements. As part of the Channel Islands, Guernsey has its regulations for marriage ceremonies. Ensure you complete all necessary paperwork, including giving notice of marriage and obtaining the required licenses!
Embracing the Island Theme
Incorporating elements of Guernsey's island charm into your wedding will make it truly unforgettable. Consider these ideas to infuse the local flair into your special day:
Local Flowers and Greenery
Adorn your wedding venue with locally sourced flowers and greenery, such as bluebells, wildflowers, and gorse. These uncultivated beauties will add a touch of Guernsey's wild landscapes to your ceremony.
Island Cuisine
Treat your guests to the island's delectable cuisine, featuring fresh seafood, creamy Guernsey dairy products, and delicious local produce. Remember to indulge in the famous Guernsey ice cream for a sweet touch to your celebrations.
Folk Music and Dances
Entertain your guests with traditional Guernsey folk music and dances, adding a fun and lively atmosphere to your reception. It's an excellent way to immerse everyone in the island's rich cultural heritage.
Weather-Proofing Your Day
While Guernsey's weather is generally pleasant, it's essential to be prepared for unexpected changes. Consider these tips to weather-proof your beach wedding:
Tent or Marquee Rental
Rent a stylish tent or marquee to shelter in rain or excessive sunshine. This ensures your guests stay comfortable throughout the celebration.
Sunscreen and Shade
If you are having an outdoor beach wedding in the peak summer months, provide sunscreen and offer shaded areas for your guests to remain cool and protected from the sun.
Backup Indoor Venue
Have a backup plan in case the weather takes an unexpected turn. Many venues on the island offer indoor spaces with stunning views, ensuring your wedding goes smoothly no matter what.
Capturing the Moments
A beach wedding in Guernsey is a magical event; you will undoubtedly want to cherish the memories forever. Hire a proficient photographer and videographer who can capture the essence of the island's beauty and the love shared on your special day.
Getting married on a beach in Guernsey…
…is a dream come true for couples seeking a romantic and unique wedding experience. With its stunning beaches, island charm, and warm hospitality, Guernsey offers the perfect backdrop for an unforgettable celebration.
From selecting the ideal beach venue to embracing the island theme and weather-proofing your day, a beach wedding in Guernsey promises to be an extraordinary and cherished event for you and your guests.
Would you like to learn more about Guernsey? Then don't miss out on the following article: 15 fun facts about Guernsey